Or, in this case, "F*ck it, the barrow's down!"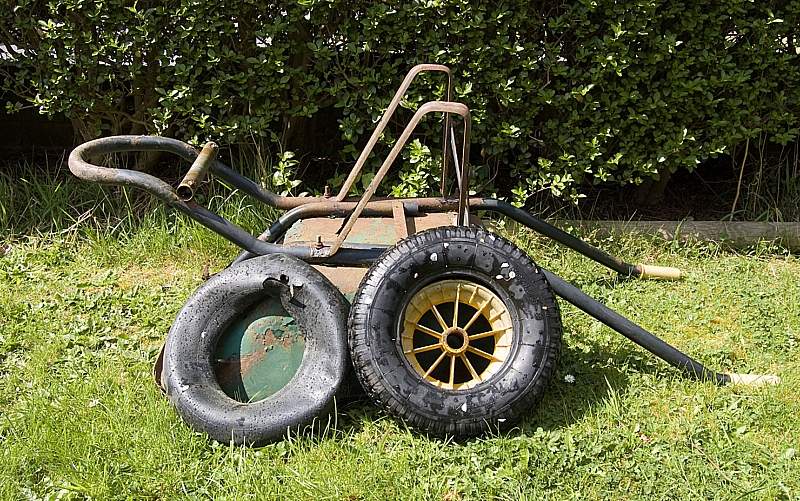 There was a "ping" from the barrow as it lay upturned in the sun a couple of feet away waiting for action. It distracted me for a moment but it didn't register that it was the tyre-bead giving way. What really got my attention, and caused my arse to eat my trousers, was the unexpected "boom!" a few seconds later as a big chunk of the tyre-wall broke way and the inner-tube decided that it couldn't be "inner" any longer.
Looks like a visit to the barrow-wight is on the cards, to sell my soul for a new load-lugger.