We had such grand designs for the coming weekend...
With the improving bad back more-or-less under control due to the effects of Ibuprofen combined with Paracetamol, and the arse tolerable due to the aforementioned drugs and a wonder-cream prescribed by my G.P., we thought we'd risk a weekend away wildcamping in the Northern Lake District to bag four of the six Wainwrights that are still on my to-do list. We've not had a wildie this year, and we have a tent that still needs properly testing for review, so it was a reasonable opportunity, probably the best we would get.
We still weren't daunted when I came home from my Dad's birthday bash with a stonking cold which, as you'd expect for a bloke like me, has been upgraded to the status of Man Flu. Past experiences indicate that I could just about cope with a morning basal body temperature of 37.9C (oral).
But now we find that we'll have to contend with the aftermath of this: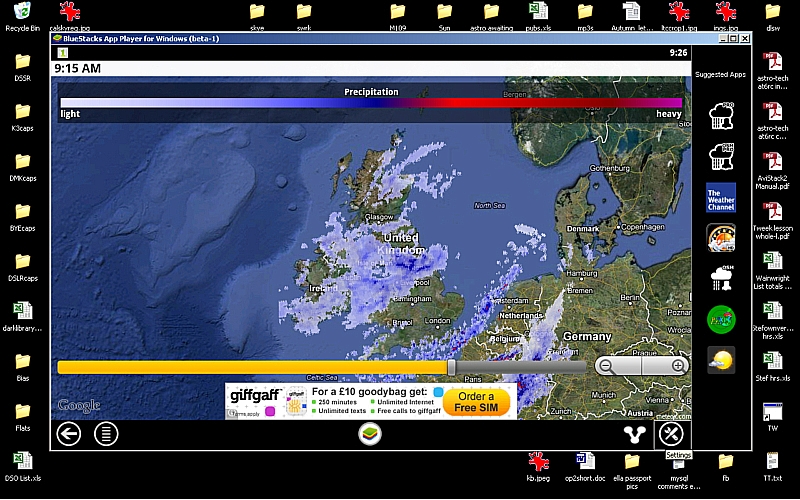 It's not looking good. We won't make a final decision until the eleventh hour but I suspect that we'll be giving it a miss.
FWIW, the pic is a screen-shot of the excellent Rainy Days Android App running in the BlueStacks App Player on Windows XP. BlueStacks is a handy bit of kit for those of us who don't have large-screen Android devices. It's free during beta and there's a Mac version. What's not to like?