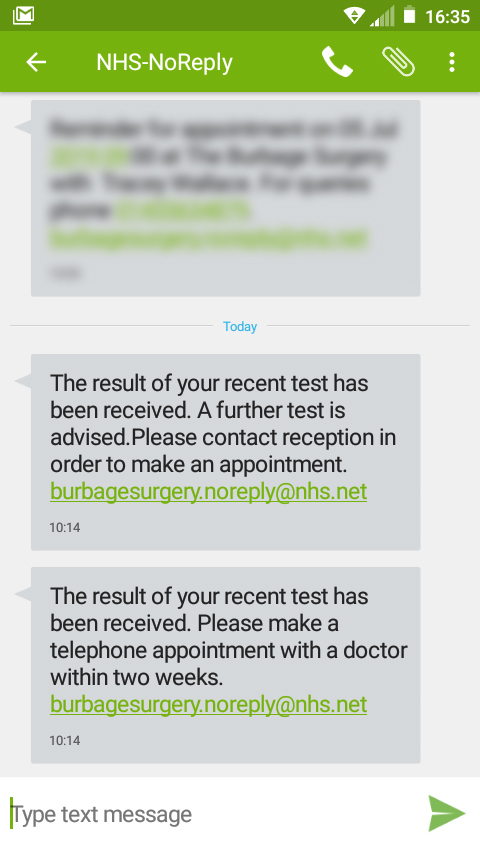 As per my recent conversation with the GP surgery's receptionist...
Yes, I know that the results show that I have health issues. When I made the appointment for the test I told you that the results would be out-of-limits. I know the cause and I'm undergoing the treatment. A further test isn't going to make it any better.
No, I won't be arranging a telephone appointment to discuss the results - I already know what's wrong with me, it's been going on for over three and a half years and is documented in both my GP patient record and my Haematology patient record at LRI.
RTFM!