Time for a short update... my conditioning treatment has finished and I'm now confined to my room on the BMTU because I have no infection resistance whatsoever - not just no neutrophils, but no antibodies, no T Cells, no D Cells, no Triple-A Cells, no Splinter Cells... you get the idea.
Let's hope that my generous MUD Donor makes it through the harvesting process - I know it's unlikely that the process won't complete, but me and "the unlikely" have a bad habit of meeting head-on far too frequently.
Fingers also crossed for whoever gets the job of transporting the harvest from there to here ASAP - I'll be prepped and waiting sometime from mid- to late-afternoon, so I've been told.
It's going to be a testing and interesting May Day - I think a hearty Fried English will be ordered at first light.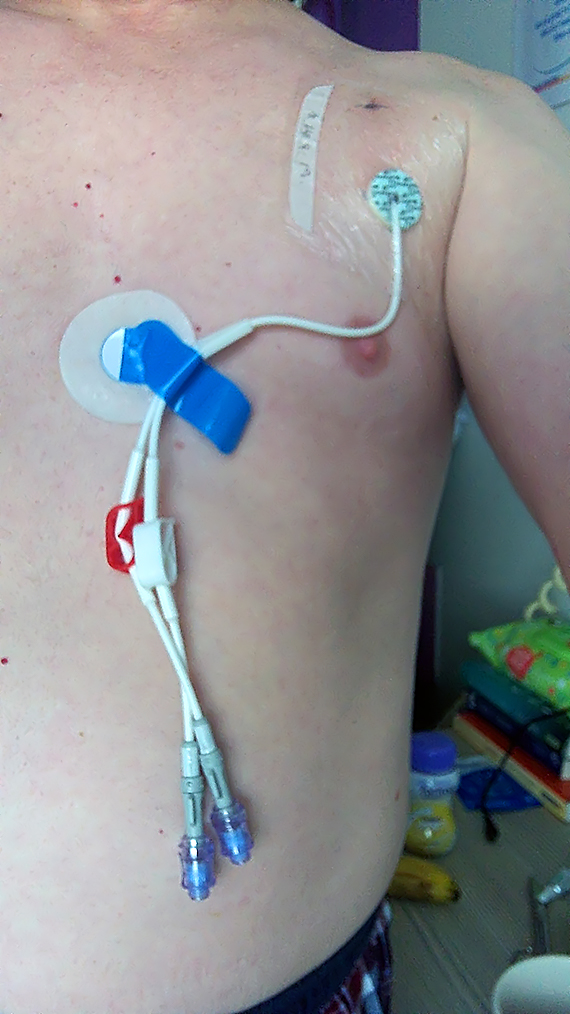 Half Man Half Hickman