Unlike my finger, Low Stonythwaite was cut off in its prime...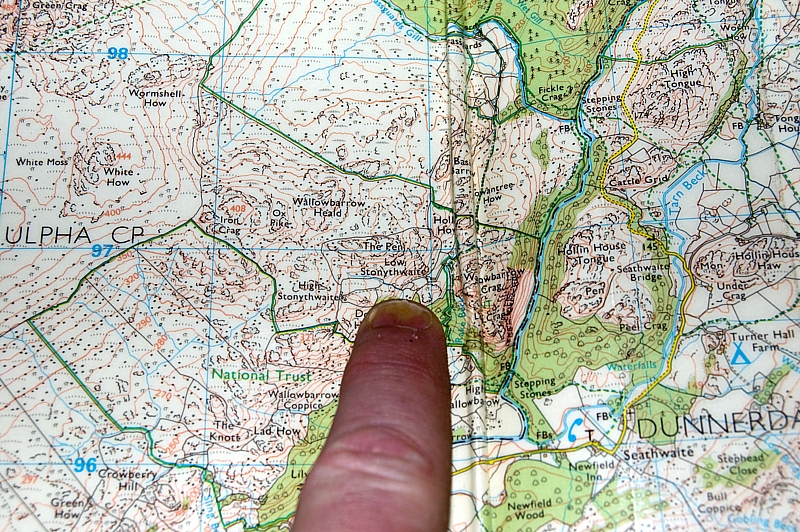 On my 1987 paper map.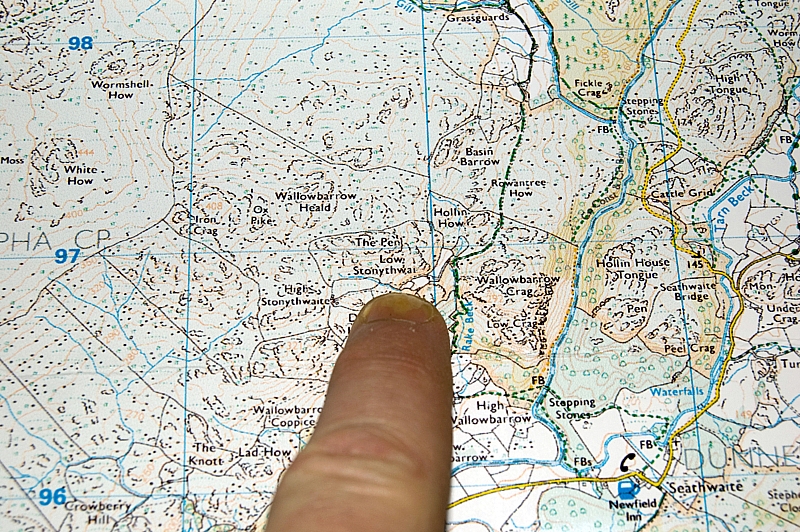 On my printout of my 2004 digital map.
My finger's still more-or-less intact and attached. Whatever now remains of Low Stonythwai(te) is at Grid Ref SD2182596915 (ish) if you're interested.
It's been claimed many times that our national mapping agency deliberately puts errors in digital maps in order to "trap" copyright violators, these claims are generally denied. I can't vouch for either side of this debate, but I'd say that if our national mapping agency really is deliberately and knowingly publishing such errors in documents that are supposed to be as accurate as possible, it smacks of misuse of funding which no doubt originally came from the public's purse or wallet. That can't be legal, can it?