A few changes to the first-aid kit:
I never bothered with a Styptic Pencil when I used to wet-shave, but of late it's been handy to have around for those minor nicks and scrapes on various bits of me. Being on Clopidogrel and Aspirin means that even the smallest cut can take over three hours to stop bleeding, but one application of this stick stops most leaks within seconds. Stings a bit, though. Costing less than two quid, weighing only 12g and lasting for many years, it's a worthwhile addition to a first-aid kit regardless of background afflictions.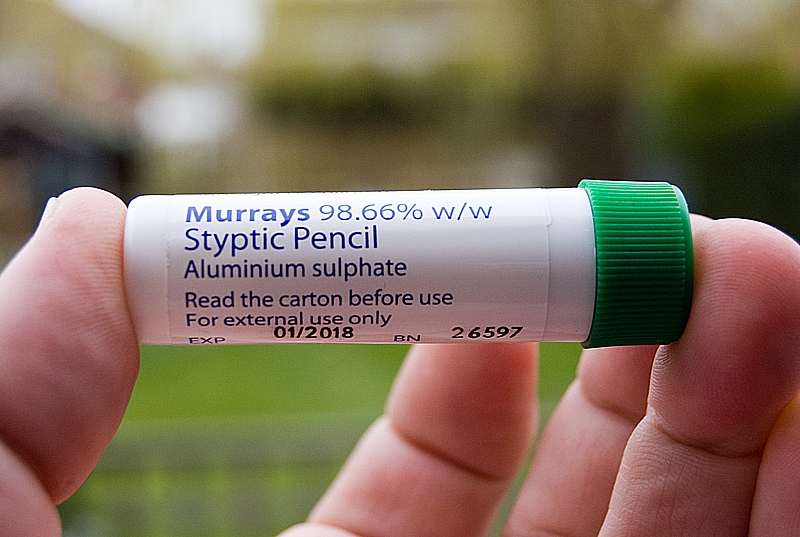 I've changed tack on tick-removers. For years I'd been using a Care Plus Tick-Out, it was good for pulling out the big ticks but iffy for the tiny ones. Now I'm using the O'Tom Tick Twisters that I liberated from the cat's med-box, these babies cope with all sizes of ticks and are a lot easier to use and to clean. Two sizes per pack, a choice of colours, piss-cheap from the vet's, and only 2g for the pair! What's not to like?
The final one needs no explanation: