* After the pageload is complete, click on any of the pics in this post to see bigger versions in the Shutter Reloaded lightbox-style image viewer. *
After the previous effort to walk these fells (see here and here), I was determined to get the job done this time. The weather forecast was a poignant reminder of the conditions during the last outing, but I've walked through much worse.
The weather was fine and hot, with just a few clouds here and there to frame the view. The drive up the road from Coniston to the old quarry car-park had to be interrupted to take in this fine sight of some of the target fells:
Coniston Fells Panorama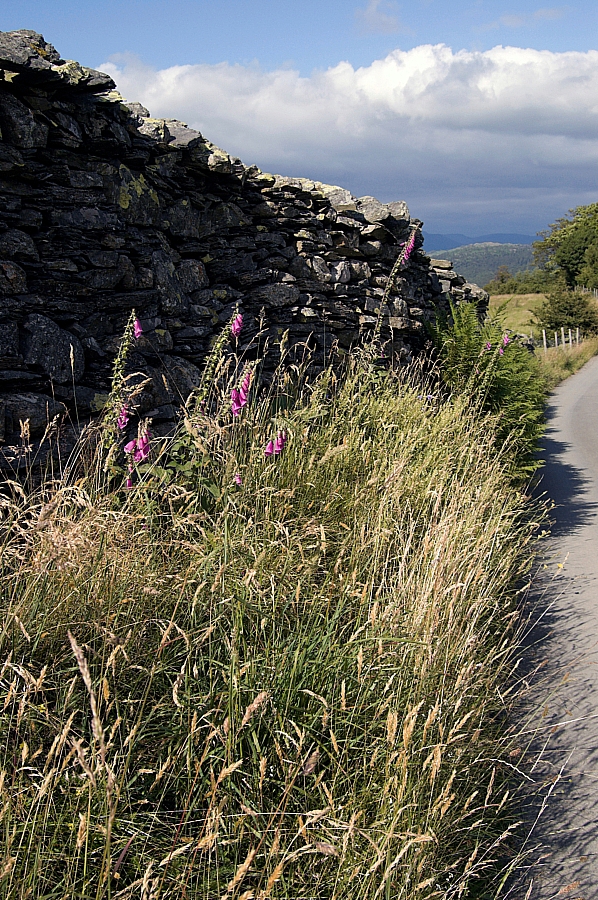 Beside the Walna Scar Road
I parked up in exactly the same space as before in the car-park near Timley Knott on the Walna Scar Road and, after getting kitted-up, started off along the winding quarry-road towards Boulder Valley and Levers Water: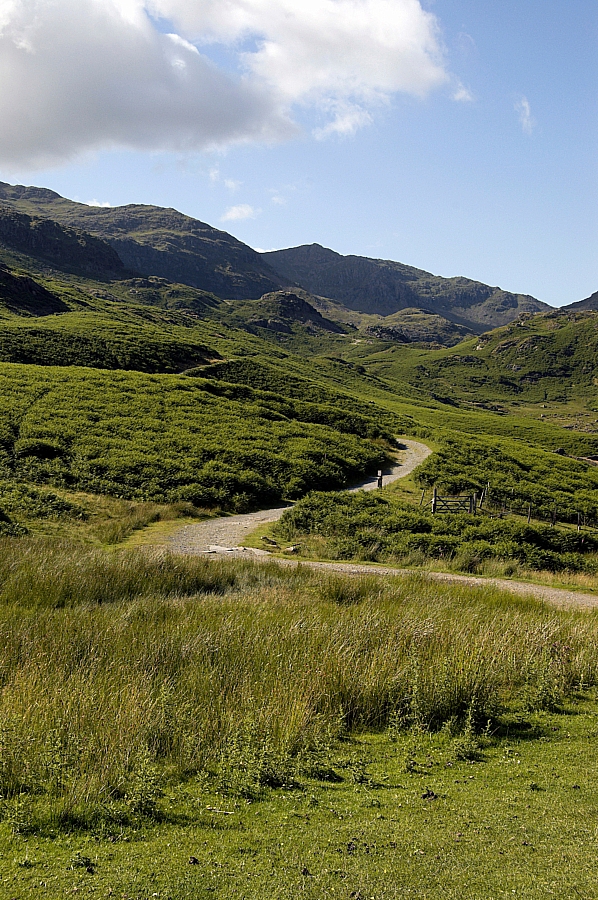 The quarry-road
After a while I passed through the gap between The Bell and Stubthwaite Crag and onto the section where the path passes along a ledge beneath Crowberry Haws. From there, the views across the Coppermines Valley were impressive:
Looking towards Wetherlam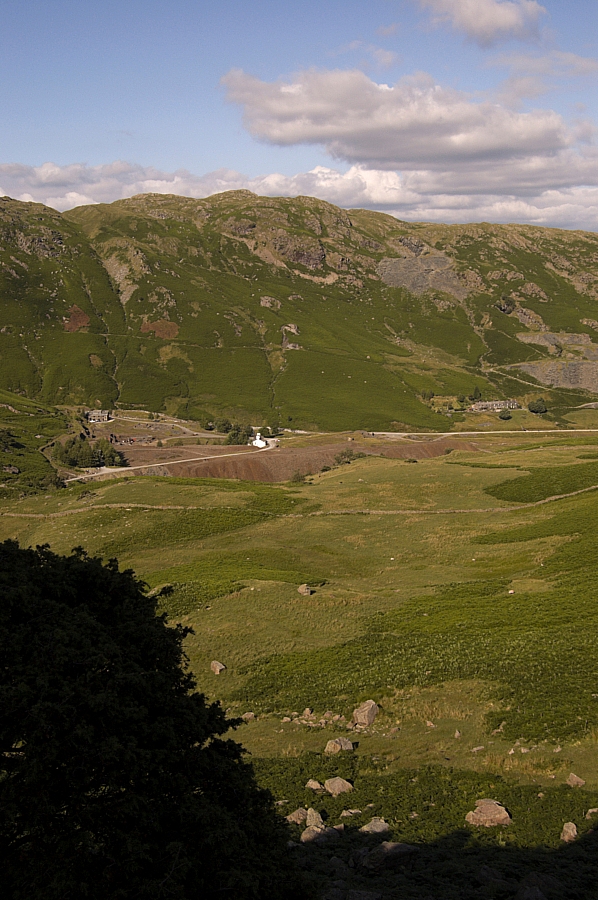 The Coppermines Valley and YHA
There was also a fine selection of flora and fauna next to the path: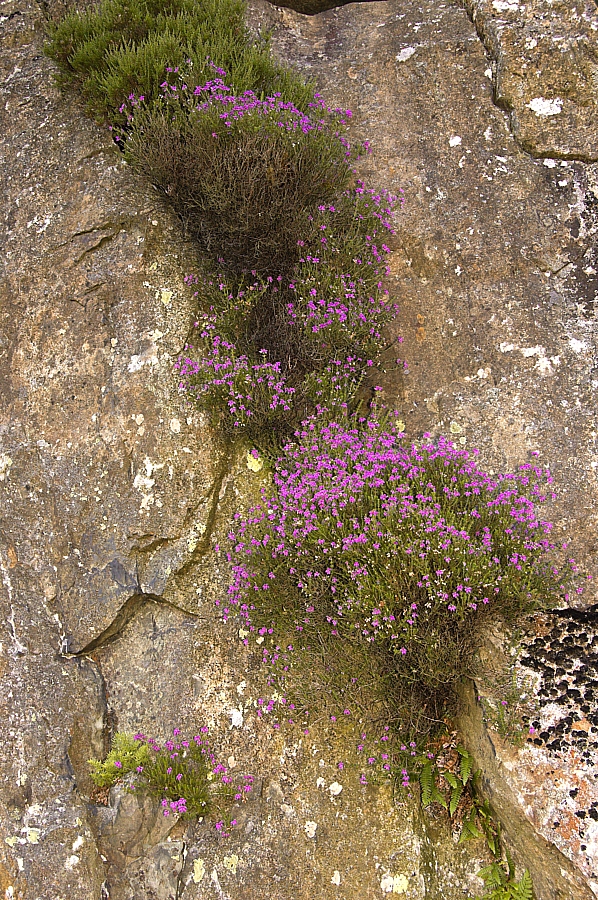 Purple #1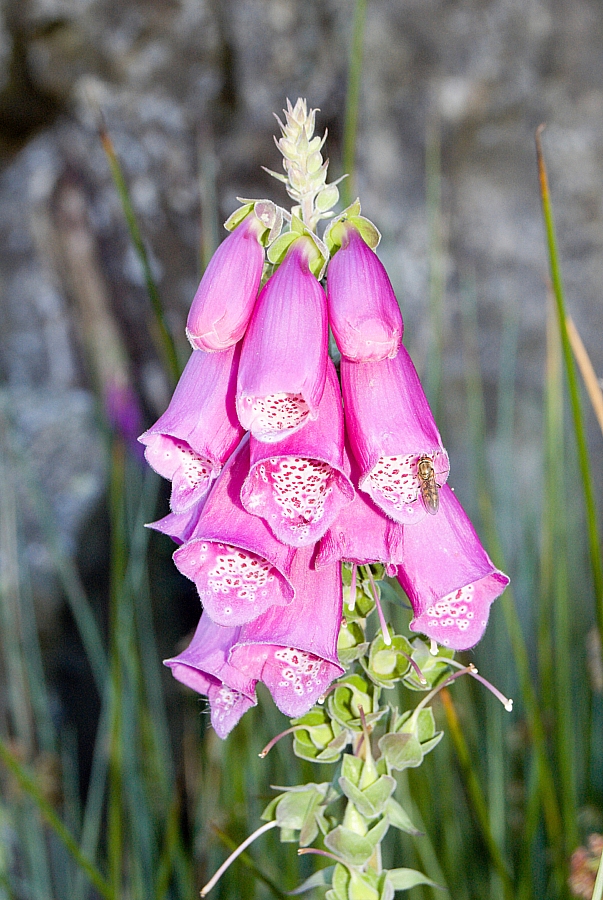 Purple #2

The next stop was in Boulder Valley, to have a look at the famous "Pudding Stone" (the one on the left). OK, so it's a big boulder, but I wouldn't say it was anything special:
The Pudding Stone

Next it was up to the gap between Brim Fell End and Simon's Nick for the first sight of Levers Water: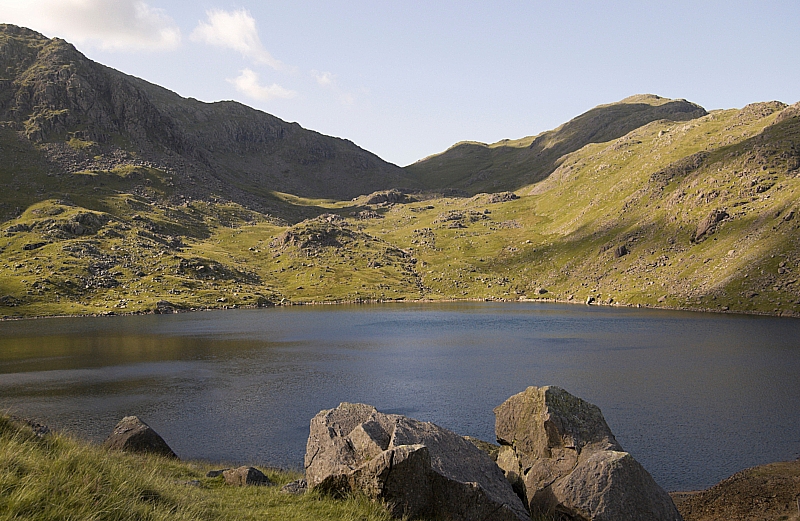 Levers Water, with Swirl Hawse on the skyline

and a glimpse down into the darkness of the Nick: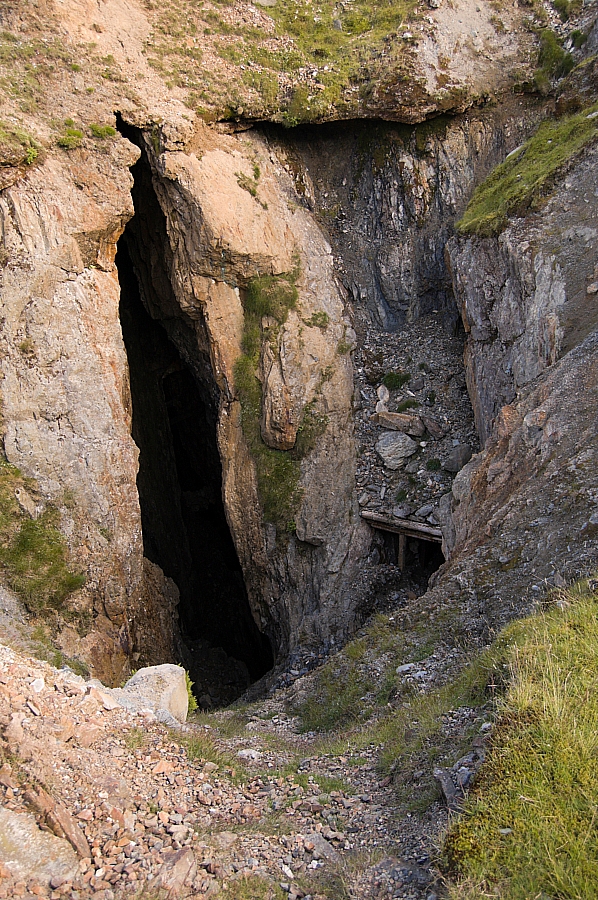 The Nick
After the short stroll around to the weir to cross the outflow, it was time to take on some water and to grab a few more pics: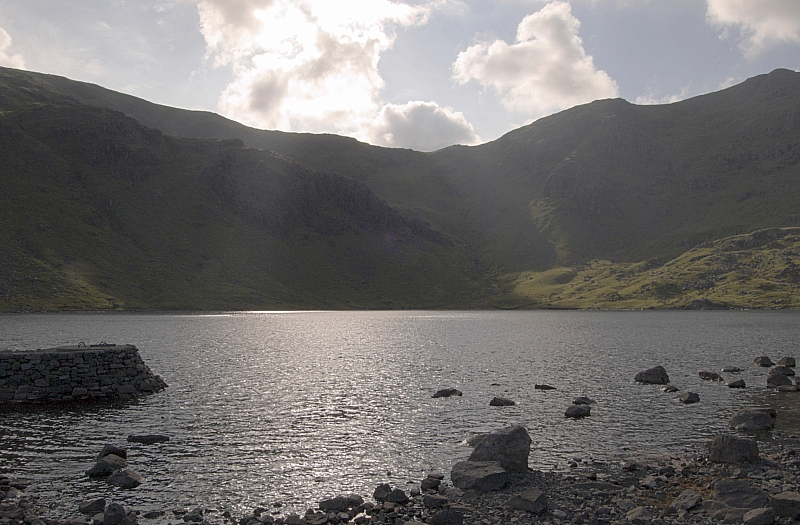 Levers Water again

Swirl How beyond Levers Water
From there it was a quick walk to the top end of the Water, where, after a brief look back towards Raven Tor...
Raven Tor above Levers Water
I took the path that leads up towards the col of Swirl Hawse. The grimness of the shaded scene above was amply compensated by the views of ground already traversed:
Another look back
After some heavy breathing, a stiff pull and a sweaty half-hour I was in position to pitch my erection in Sam Bottom, where I stayed until sunrise:
😯 😯 😯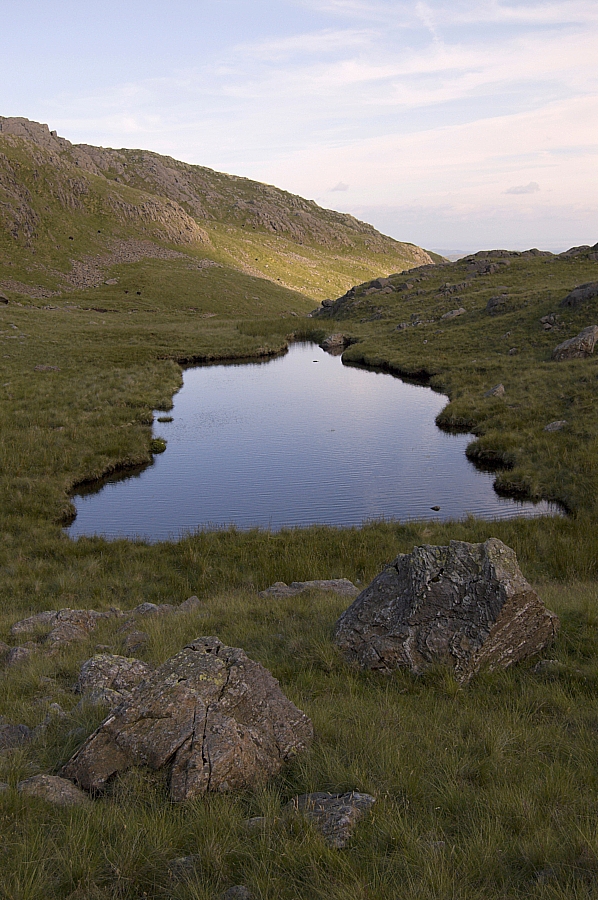 The tarn with no name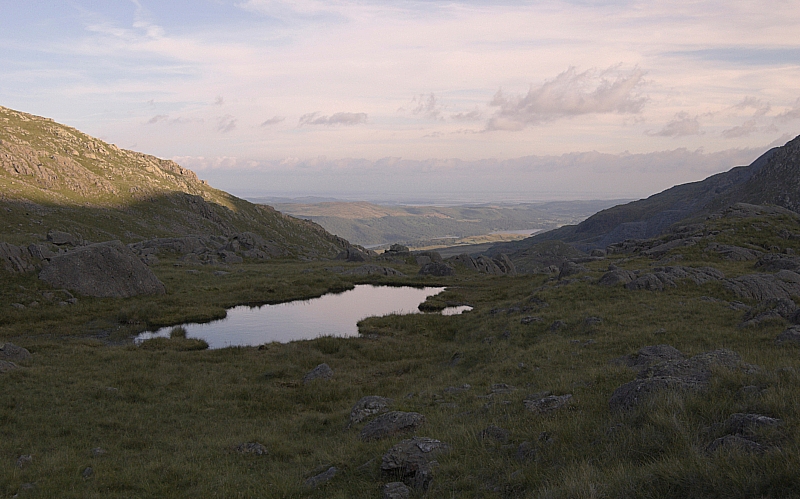 A smaller tarn nearby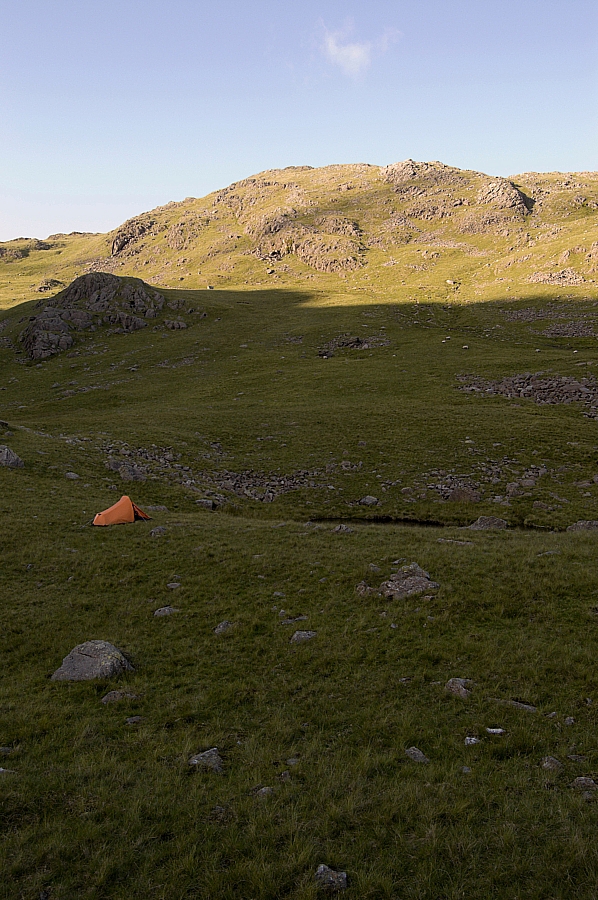 Pitched by the tarn
Another view of the pitch
And another

A final look back towards Coniston

Blue sky above Swirl Hawse

To be continued.