You've spent many a year wading through many of the works of the Tolkiens.
You've paddled around in the children's books.
You've dipped your toe into The Legend of Sigurd and Gudrún, vowing to go in knee-deep next time.
You've dived into the mysteries of Arda and have navigated the ways of Middle-earth many times.
The end of the voyage is in sight, the Quest is almost completed, each reading now extends understanding's depth rather than its scope.
But Lo!
There's more!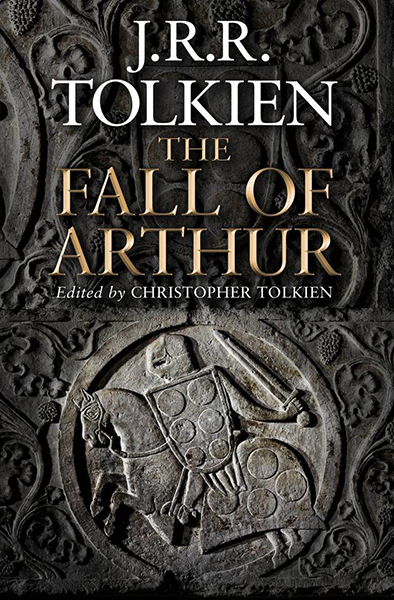 The Fall of Arthur.
Scheduled publication date: 23 May 2013
You can pre-order it from Amazon - see here.
I suppose I'll have to get me a copy. My bookshelves will look bare without one.