Yeah, sorry about the post-title. No doubt you all know where it's from.
Anyway, it's clear that at least one Tesco employee is both incompetent and baffled when it comes to using our official language:
Maybe a little education would help?

They may have been playing it fast and loose in the changing-rooms but they were hedging their bets in the Seasonal Goods aisle. Who can blame them for catering for a little latitude in the long-range weather forecast for the run-up to Christmas?
Up the aisle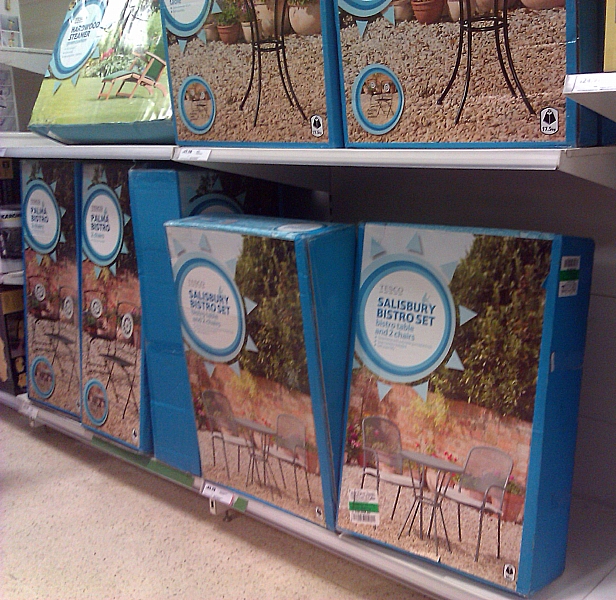 For good days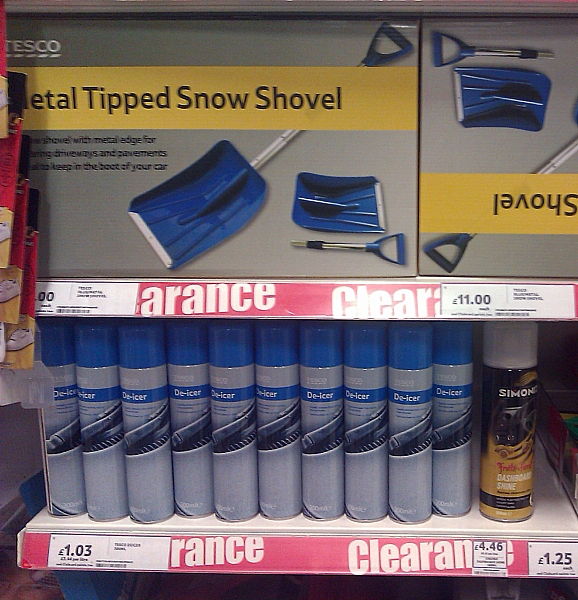 For bad days

For Christmas Days

We didn't find the Easter eggs but I'm sure they must be hidden away somewhere at the back.