"What is a cynic? A man who knows the price of everything and the value of nothing." (Oscar Wilde)
I'd suggest that our leaders have a tendency towards the cynical: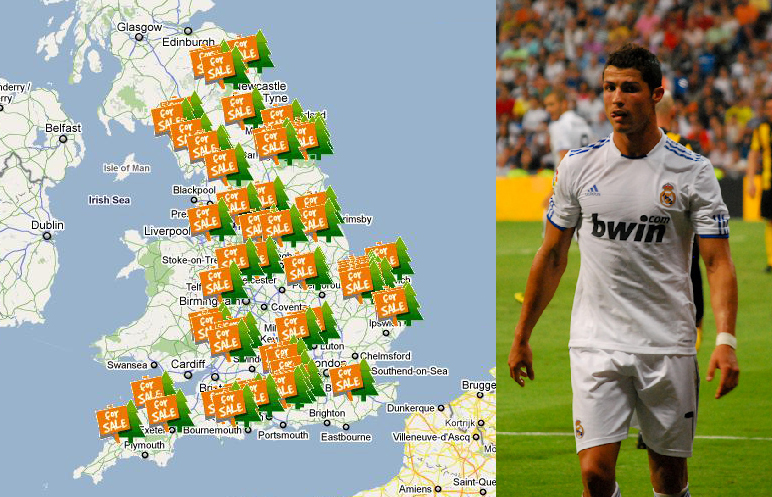 England's forests: Priced at £74.5 million. Value beyond measure, of long-term benefit to the population and the environment.
Ronaldo: Sold for £80 million (AND he gets £11 million a year for six years). Value debatable, short professional life-span, dives a lot.
We live in a mad world when the biggest cheat in soccer can be sold for more than all of our glorious forests.
You can't even argue that they can't be compared - after all, they're both wooden!
Go figure.
Then go sign the petition.
329691 signatories so far, many more are needed.
Attributions:
The map is a screengrab from the 38 Degrees Save our Forests website, the Ronaldo pic is by Jan S0L0 and is licensed under the Creative Commons Attribution-Share Alike 2.0 Generic license, pic source here.