Click on any of the pics to open up a bigger version in a lightbox thingy.
The next morning we packed away the gear for the last time, and prepped for the 40-mile drive across to Esbjerg to catch the ferry back to Harwich. We had plenty of time, so after finding the ferry terminal we drove northwards out of town to find a quiet spot for some lunch. We ended up sharing the beach with these characters: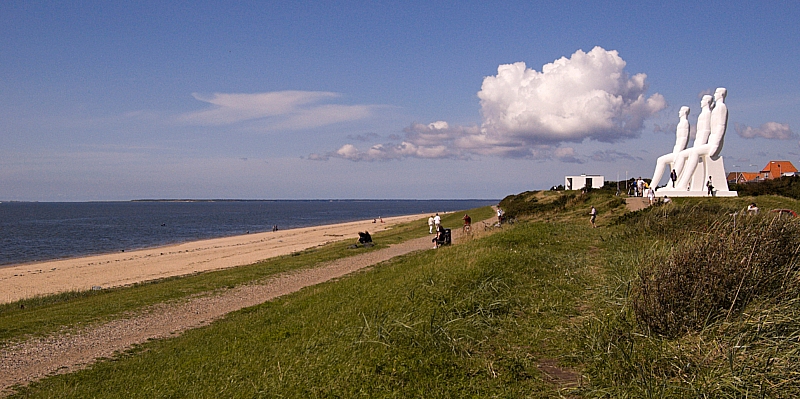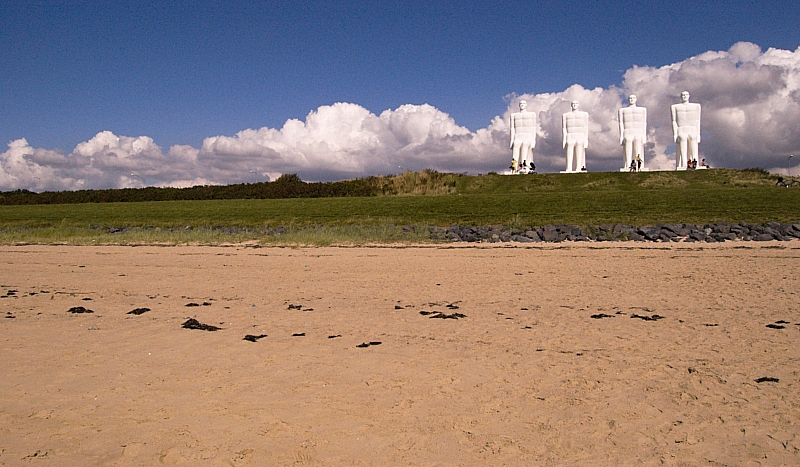 We spent a few hours walking the strand-line, paddling and getting sand in our shoes: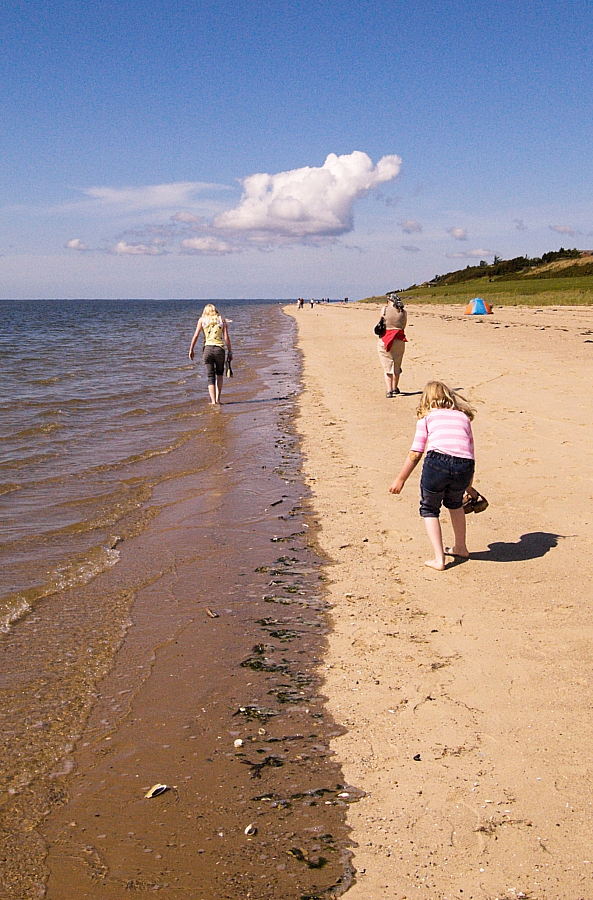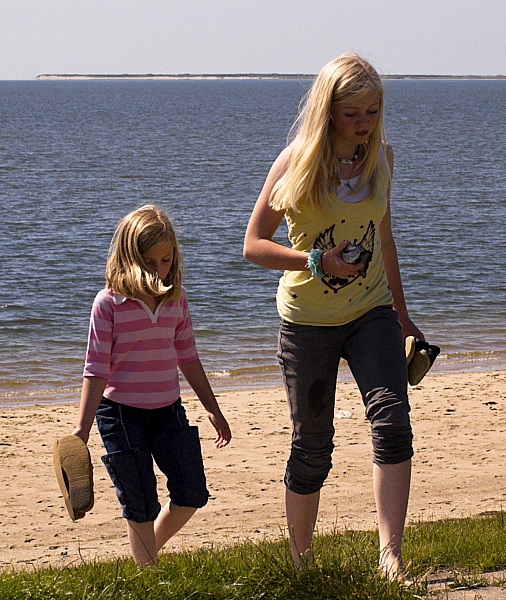 Back at the car-park, Chris gave Anna her first driving-lesson. Luckily, I still had the keys in my pocket 🙂
While shopping for food, we found this place. Quite apt, I thought:
After boarding the ferry, it was time to go see the sights from the deck. There were seals on several of the sandbanks: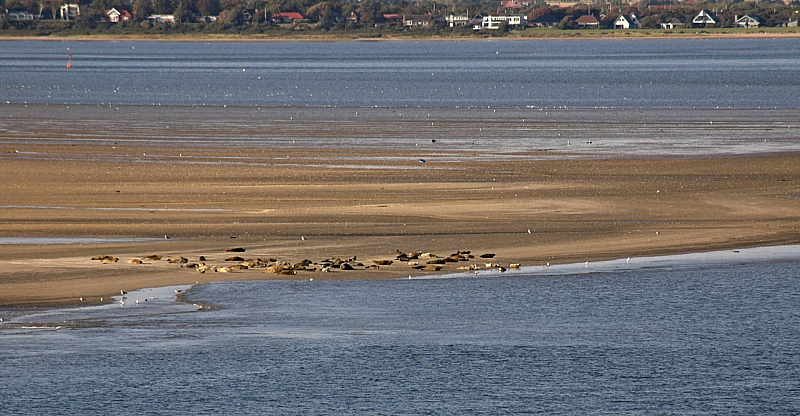 and we got a bit close to this Meccano monster: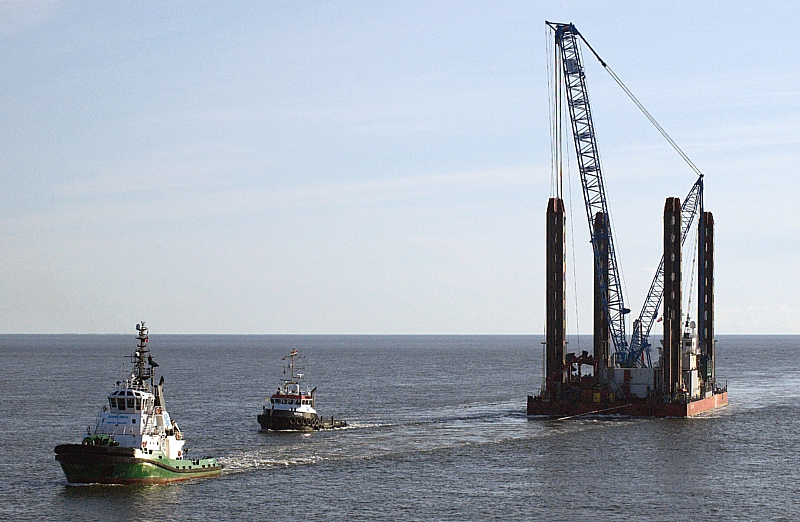 There was to be a partial lunar eclipse visible on the port side that night, so I spent some time trying to get some pics of it, but it wasn't easy without the tripod. Here's a pic taken just after the eclipse started, there's a hint of penumbra at the lower-left:
The view from the starboard side featured gathering clouds against the fading light - a sure sign that we were England-bound:
And that was that. The next morning we docked at Harwich, got through Customs and made our way up to Norwich to visit some of Chris' (recently-extended) family for dinner and to catch up on the gossip.
Late in the evening, after the final car-journey of the holiday, we arrived home...
knackered.