Just got back from a raid on the Nottingham branch of Decathlon. As usual they have a range of bargains and we took advantage in order to kit-out the kids for the winter. I'd been keeping my hands in my pockets pretty well - up until the final minutes all I'd put in the basket was a pair of fleece gloves for a quid, a couple of dehydrated packet-meals at £4.99 a shot and a pair of socks for about the same.
But then I found these: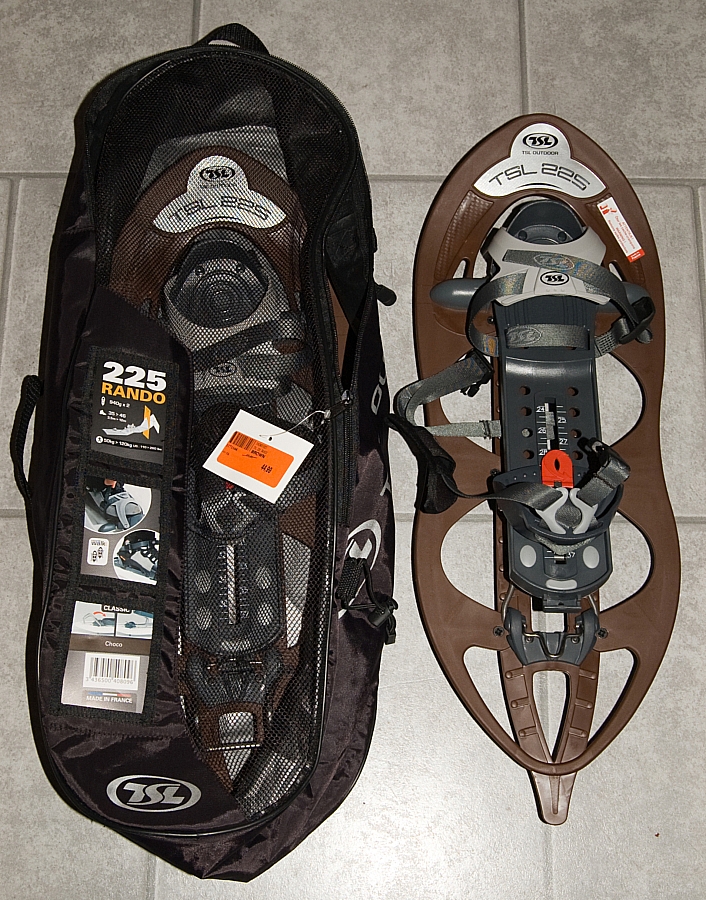 TSL 225 Rando snooshows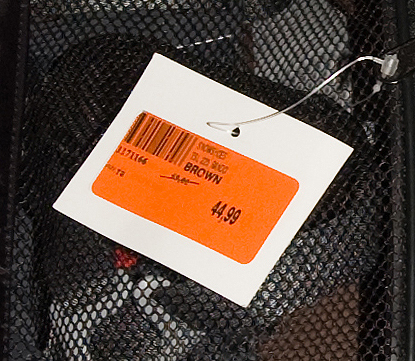 Yep, that's £69.00 reduced to £44.99
Bargain!
Sold!
FWIW, they had one pair left when we departed.
------ ooooo OOOOO ooooo -----
Additional pics: