There's not much to be said for the dull 200-mile race to Newcastle to catch the DFDS Queen of Scandinavia bound for Norway (a ferry service that will close at the end of the month). Suffice to say that the weather was uncharacteristically good and there were no delays, so we made it to the ferry check-in about an hour earlier than expected.
After boarding, we dumped the baggage in the cabin then headed off to the deck to see England fading into the distance and to play in the warm breeze: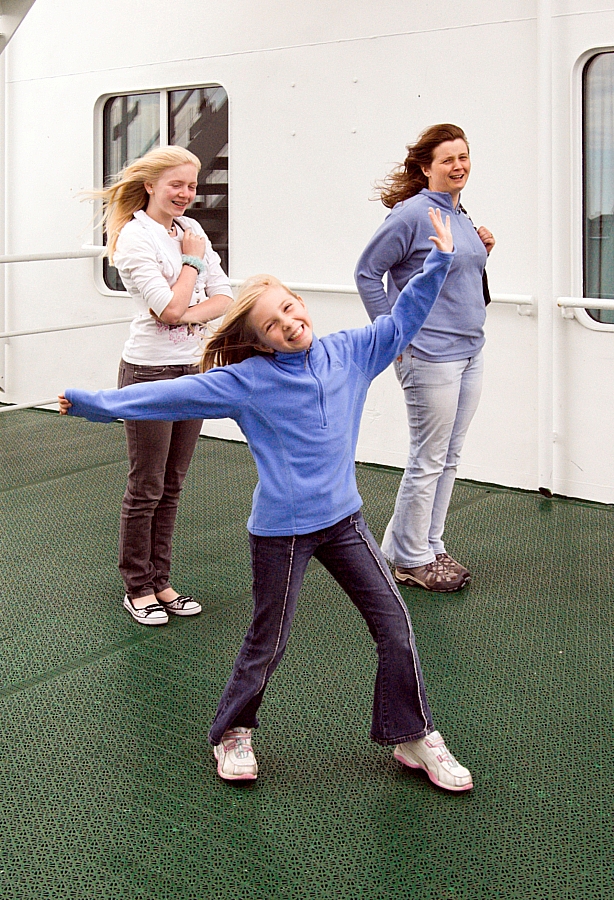 Of course, it's always good to know where you are on (or off) the ship. According to the signs, we were just off the starboard bow:
Out at sea the weather was fine and mild with a few clouds:
Ella spent a lot of time on deck looking for photo-opportunities:
until the sun set late in the evening:
It was a calm crossing, warm and dry all night, and in the morning the seas were placid:
until we approached land, when the clouds started to gather as we approached Stavanger, passing some beautiful houses near to the water's edge:
Stavanger has some fine bridges linking the islands around the port:
A short shower ruined this pic of the Artemis: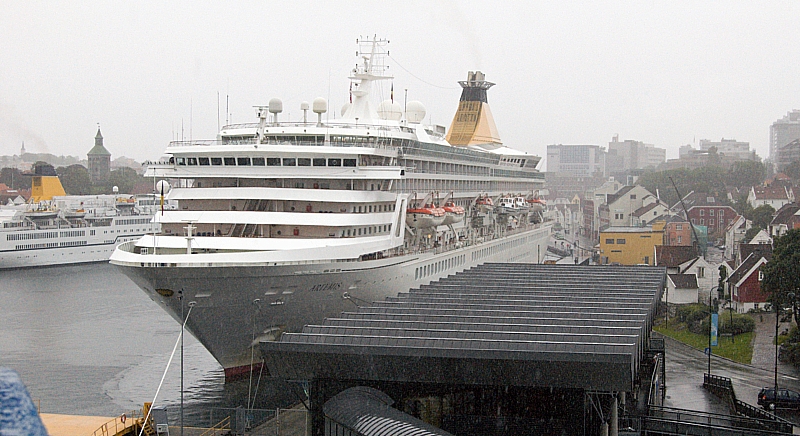 but the weather cleared as we headed past these homes, on the way to Haugesund:
We passed many beautiful inlets during this stage of the journey:
and there were plenty of sailboats around:
I took a poor shot of the Karmsund Bridge: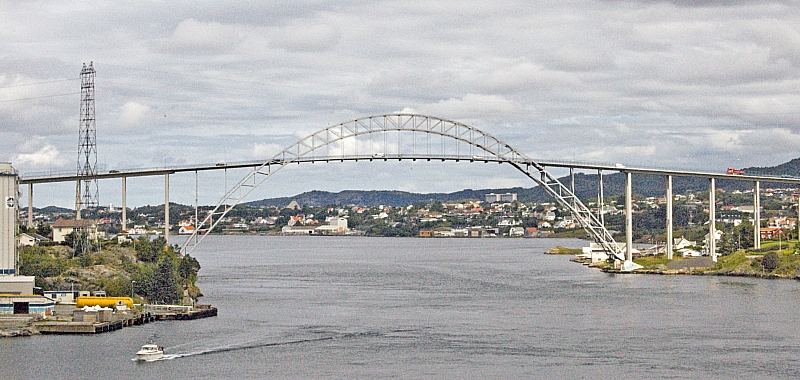 before we passed beneath it: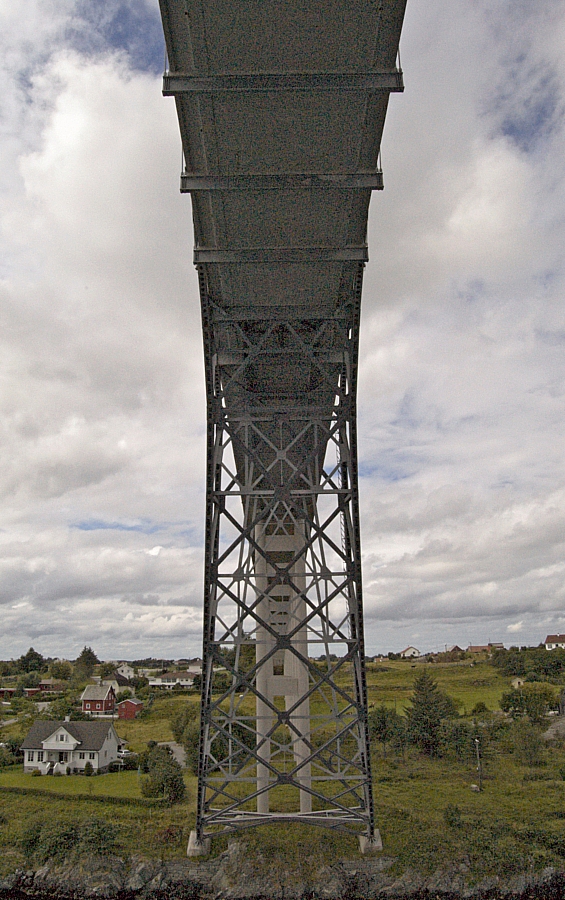 After leaving Haugesund, we headed off for Bergen, passing many islands large and small:
before the mountains above Bergen came into view: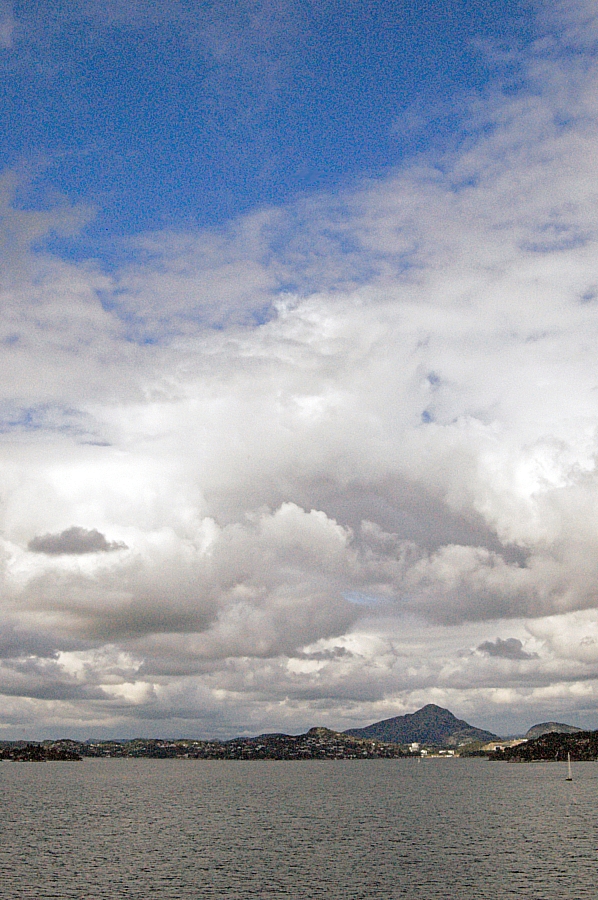 There are many more islands along the final approaches:
On arrival, we didn't have time to explore Bergen, as we had to drive the 100 or so miles to Flåm before nightfall. After escaping the city, we had a few stops in the mountains to break up the journey:
To be continued...
p.s. Click on any of the pics to open up a bigger version in a lightbox thingy. Let me know if it works!