Our old knackered hut had given good service but was suffering from a tad (well, more like thirteen years) of neglect, as you can see in the following pic taken last autumn:
The offending shed, dwarfed by our Salix babylonica and by the bonfire-fuel.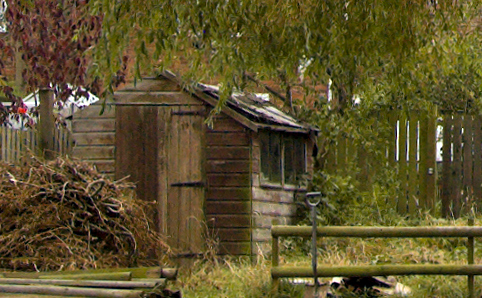 Deadwood.
The roof was, er, partial, and had let in so much rain that the floor and bearers had rotted, but the T&G shiplap sides were mostly sound. The choice was simple - repair or replace. Well, I'm not one for wasting £400 of cash, so we went off to B&Q, discount card in hand, and raided their timber and board stocks. A week later, after a jet-wash and much sawing and screwing, the thing now lives a bit closer to the house and looks like this: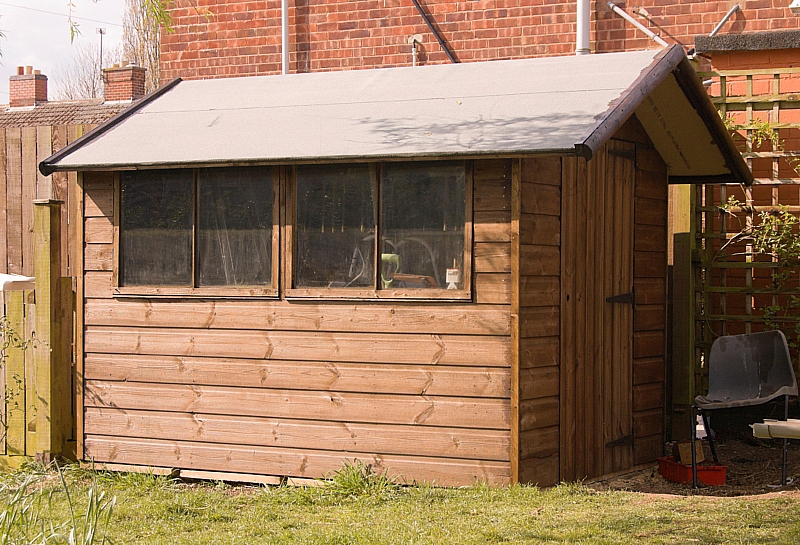 Revamped.
It's shrunk a bit - we had to trim 5" of rot off the bottom edge, and we shortened the length by 5" so that we could use 2400mm timbers and boards instead of having to buy and trim 10-footers. Now the floor and roof are better than they ever were when it was new, and it's been fully double-proofed inside and out.
Not bad, eh? And there's enough change from the budget to buy a few beers, which are well-deserved.
I reckon I'm getting the hang of this recycling malarkey