We had a late start on Monday, mainly due to having to wait for the kids to get out of bed. Seems that six miles of bracken-bashing and bog-trotting was far too much for them. Eventually we shoehorned them into the car and headed off for a drive around Trotternish.
The first stop was at Càrn Mor, where folk had been busy rearranging the shoreline. It reminded me of this: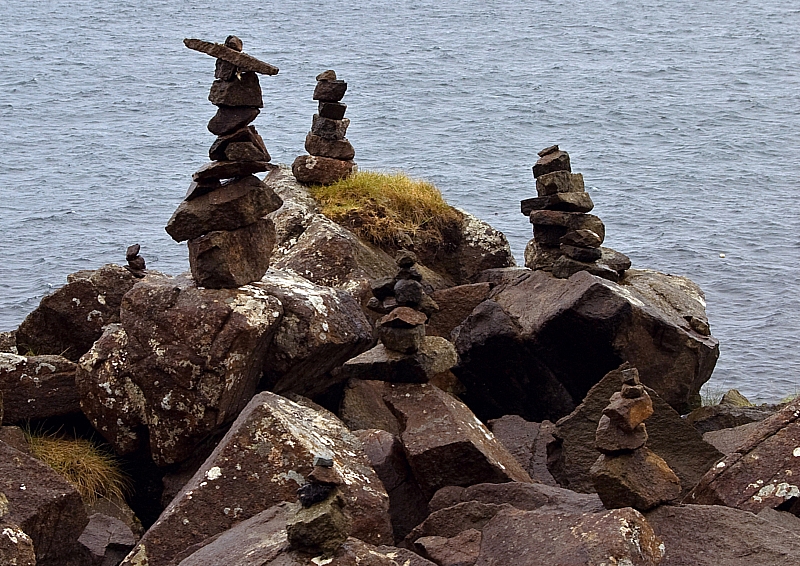 Piles

More piles

From there we headed south towards Uig, with fine coastal views on the right, and then we went onwards to Portree to do some window-shopping. Sarnies were scoffed on the slipway:
Luncheon
United Colours of Portree
After picking up a polite parking-ticket from the local Feds we headed back up the eastern coast towards home, stopping at a few places to take in the wonderful scenery. A short stroll near Ellishadder led to the cliff-edge and some amazing views:
Looking southwards - Dùn Dearg and Rubha nam Brathairean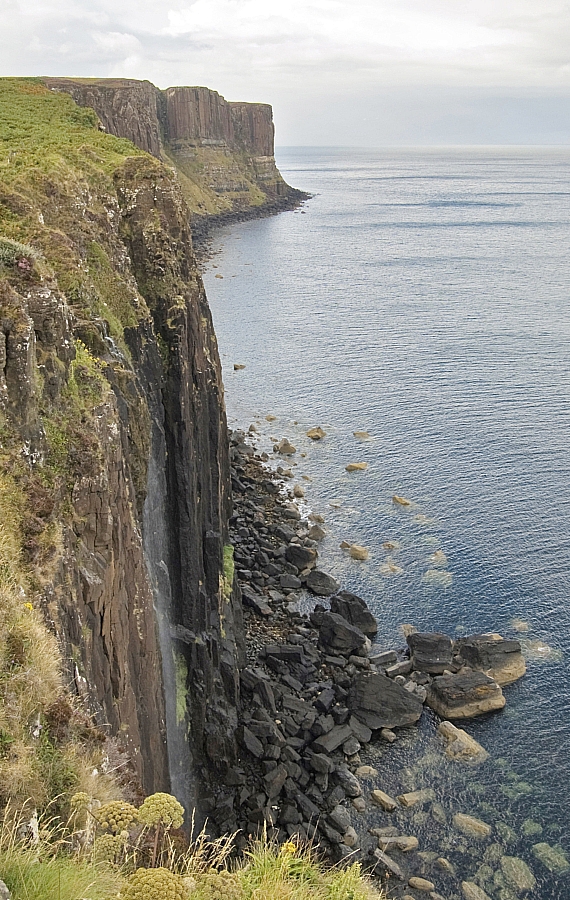 Looking northwards - Mealt Falls and Kilt Rock

From a distance the cliff-edge railings seem like just a safety feature, it's only when you get near them in a breeze that you realise that they're musical:
Audio clip: Adobe Flash Player (version 9 or above) is required to play this audio clip. Download the latest version here. You also need to have JavaScript enabled in your browser.
From there we continued the leisurely drive back to the cottage, with a few more stops for sightseeing.
After another evening of chilling-out the others went to bed while I stayed up watching the stars again for a few hours - the skies were utterly cloudless, the air was warm and still, and the Milky Way was an amazing sight. I took more pics, I'll post them sometime soon.
To be continued...