Sunday evening was still and clear with good seeing so I made my excuses and headed to the shed for another Messier Object imaging session. For some reason the northern skies were darker than I'd expected so I had a look around there and decided to try to image M81 and M82 in one hit. After a bit of jiggery-pokery I got the 1000D rotated to get a decent framing and then I set to with the hardware and software. After a couple of hours I'd got some decent subframes so I moved to a different target - M74. This thing isn't called The Phantom for no good reason... it's hard to image because it's so dim. I upped the exposure from the standard 5 minutes to a more realistic 15 but still didn't get useful results so I scrubbed the attempt.
By then the Moon was rising and the sky was lightening. Jupiter had already risen and was an obvious target so I opted to go for a wide shot with the webcam and CCD camera in order to pick up some Galilean moons.
That finished, I turned the scope towards the Moon which was by then well above the horizon with the Sun not far behind. Just enough time to grab some CCD data to make another big mosaic.
I had intended to go the last mile and get some early-morning sunspot images but before the Sun reached a suitable position I was too knackered so I called it a morning, packed up and got me a few ZZZZs before the usual waking-up time.
Clickable results as follows:
M81 (aka Bode's Galaxy, NGC 3031, lower-right) and M82 (aka The Cigar Galaxy, NGC 3034, upper-left),
a pair of galaxies in the constellation Ursa Major.
Subs: 24 light @ 300s, darks and bias frames, ISO400.
1000D on the 6" R-C, guided with PHD.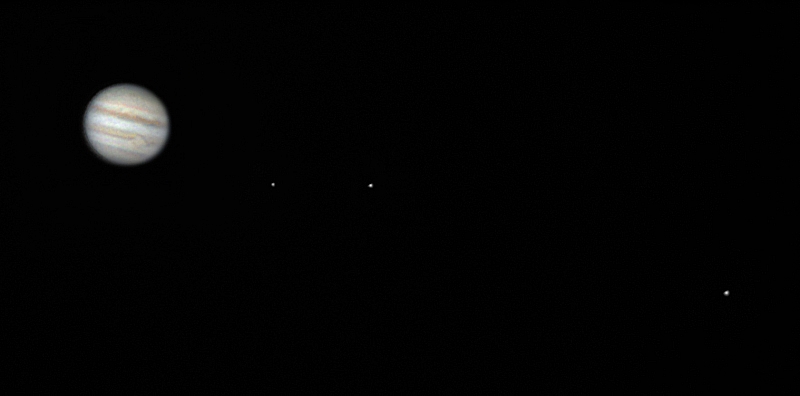 L to R: Jupiter, Europa, Io, Ganymede.
Luminance: 100/1000 frames stacked with K3CCDTools3, DMK mono CCD camera on the 6" R-C.
Colour: 100/1000 frames stacked with K3CCDTools3, SPC900NC webcam on the 6" R-C.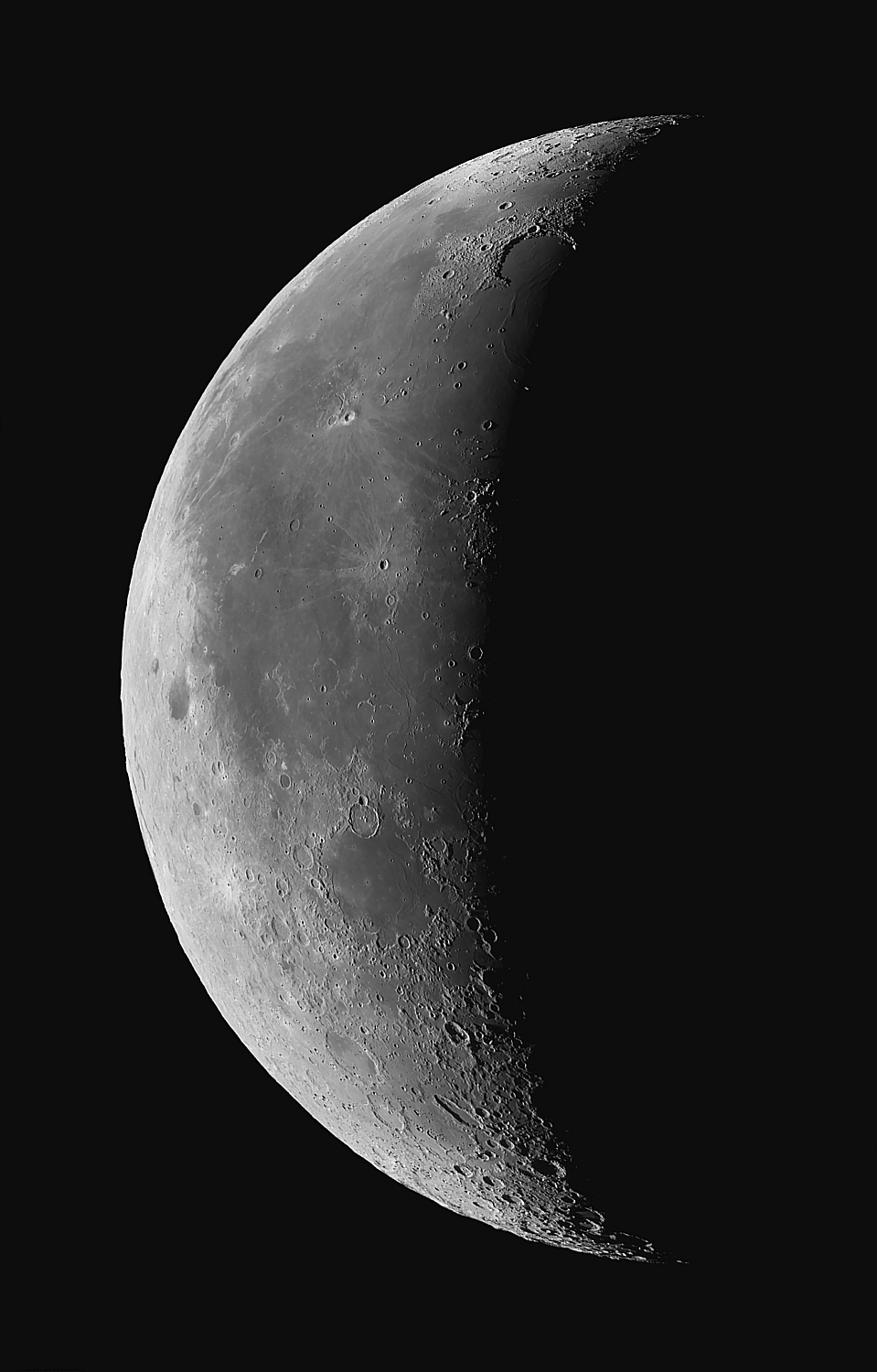 The Moon.
14-pane mosaic created with iMerge.
Each pane 500/2000 frames stacked with K3CCDTools3.
DMK mono CCD camera on the 6" R-C, unguided.