Just to prove that my first sunspots pic wasn't a fluke, here's another from this morning: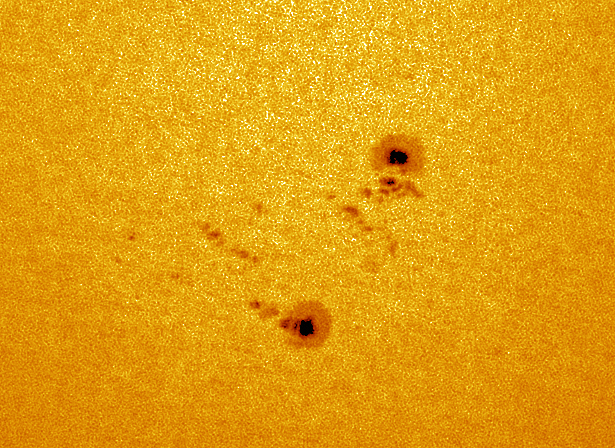 Sunspots in AR1089 (24/07/2010).
50/1000 stacked frames.
DMK mono CCD camera on the C80ED-R.
As you can see, this active region has changed quite a bit since the previous pic, and will probably change even more over the next few days. Hopefully the weather will permit more observing sessions.