Finished today - a job which we started two years ago but which was interrupted by unforeseen events.
We believe it to be bird-proof, unless they arrive armed with wire-cutters.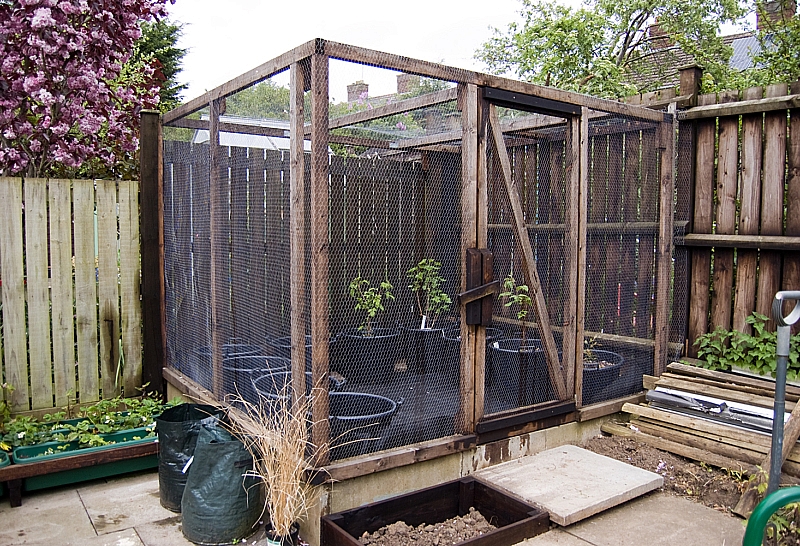 Now I need to turn my attention to protecting the strawberry troughs: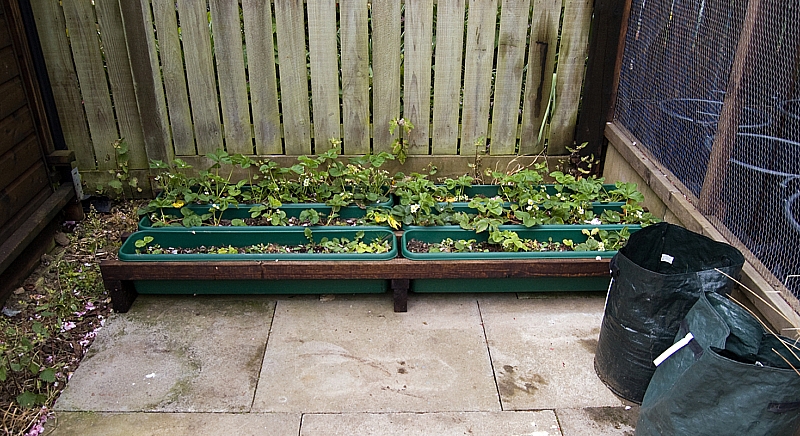 There's no peace for the wicked, it's said.