After packing the car and saying our farewells to the cottage we headed south on a mission to find the fabled otters of Kylerhea. It was another fine day so we had a few photo-stops on the way:

Clouds over the Red Cuillin and Broadford Bay

The same view in a temperamental scrolly-thing
Looking down Kylerhea Glen

There were good views from the track between the car-park and the otter-hide:
Kyle Rhea meets Loch Alsh

The Far Side
Down at the hide there was much to see. For starters there was this elaborate seagull-perch: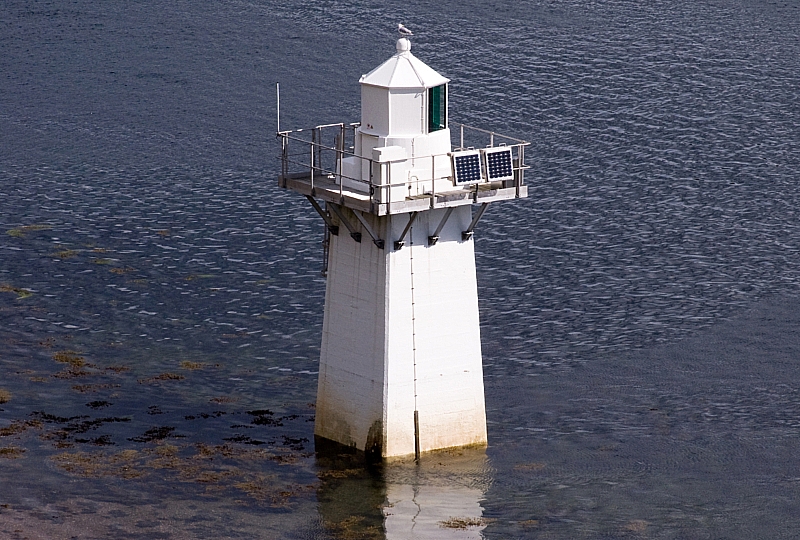 Minor Light

There were seals and birds in abundance but the otters were nowhere to be seen: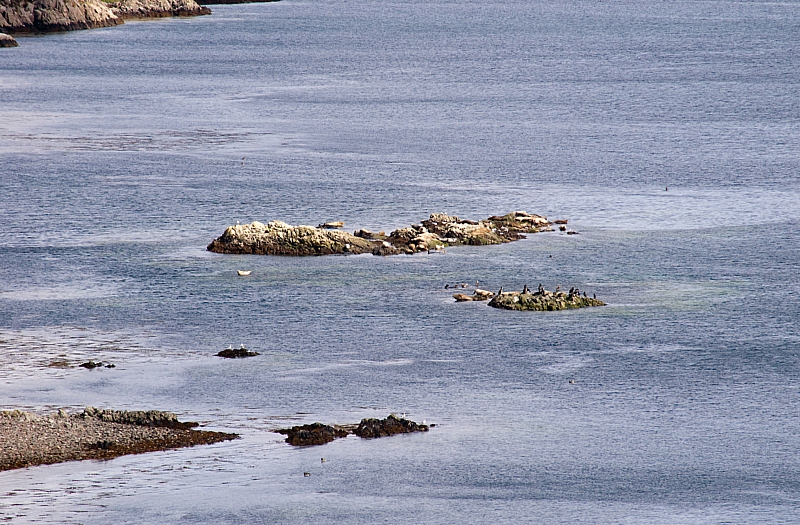 After an hour or so we gave up on the otters and went back up the track to the car. We got more pics: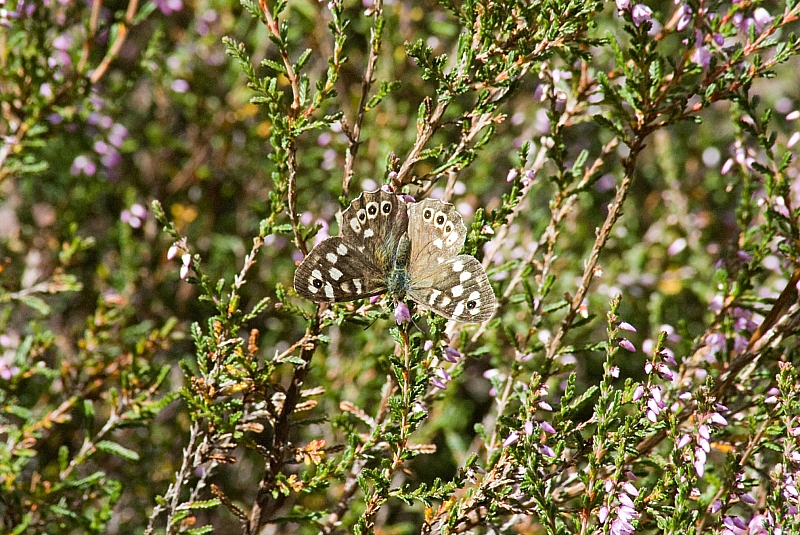 Speckled Wood

Berries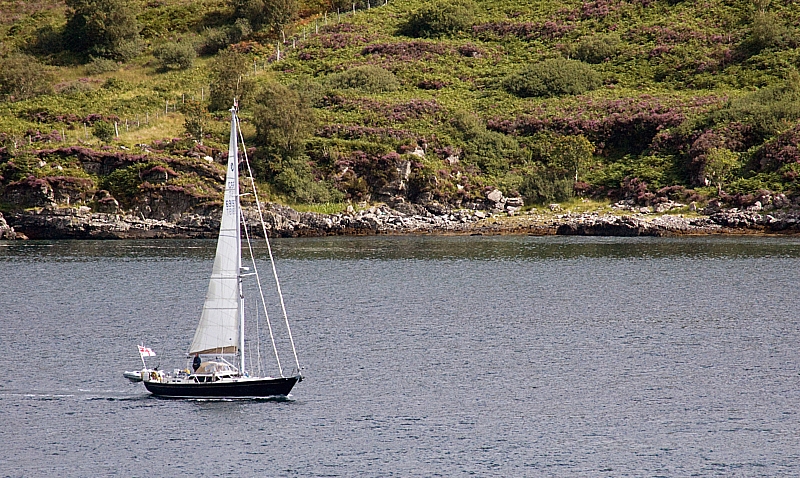 How wind-power used to be

Another Speckled Wood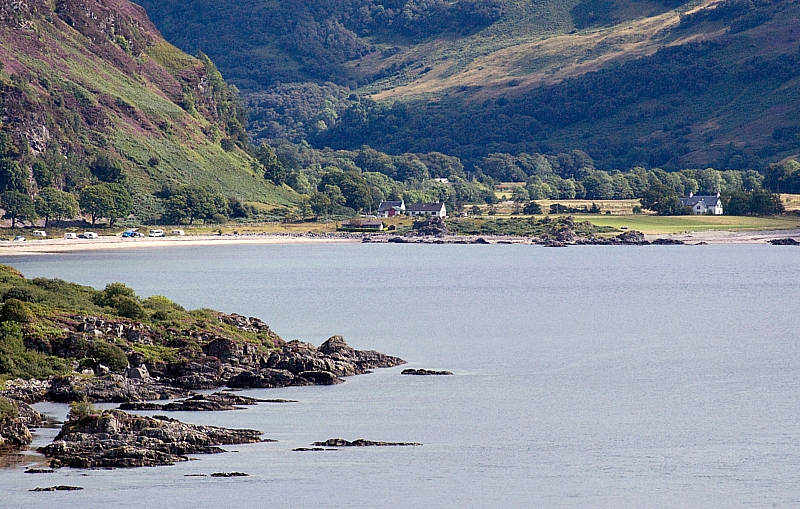 Glenelg Bay

As above but wider

Down at the ferry slipway:
This one's for Mr. Sloman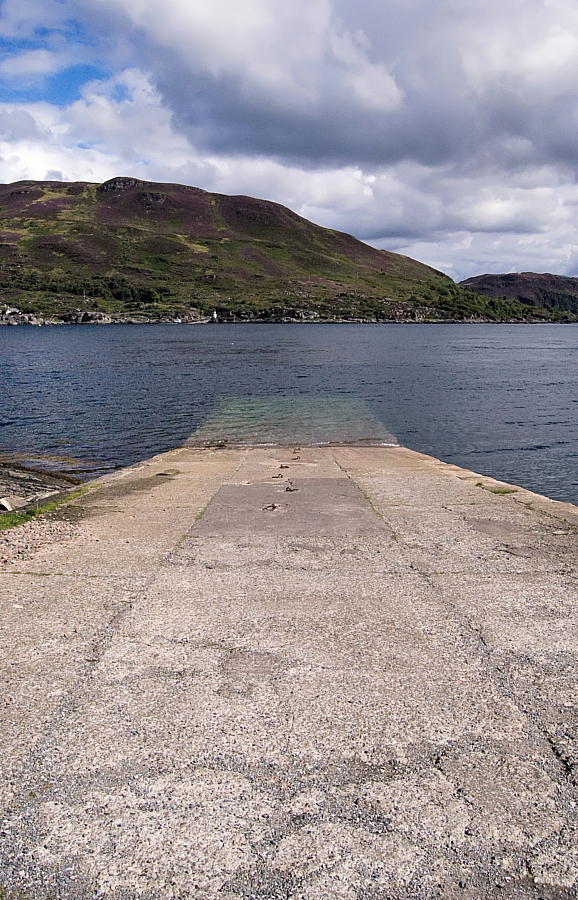 Slipway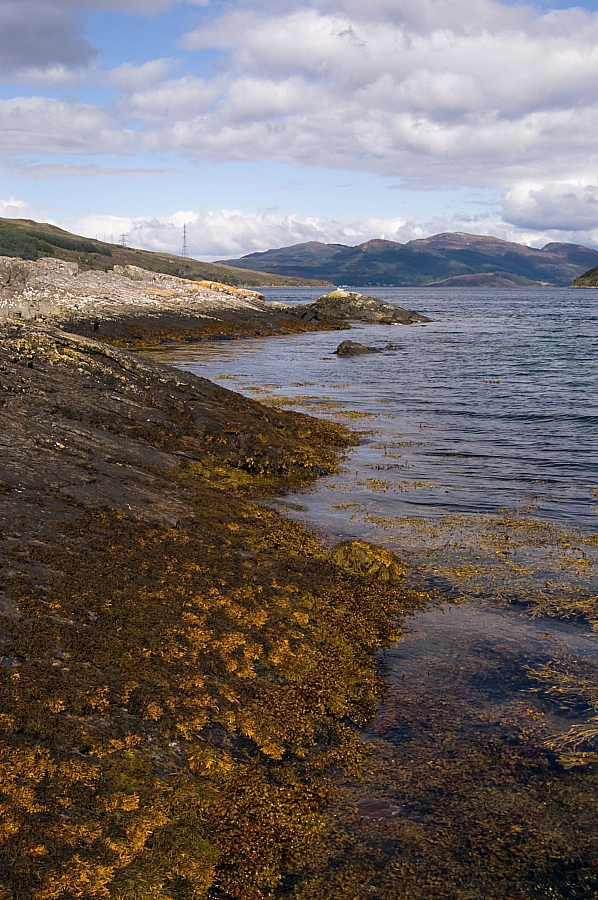 Intertidal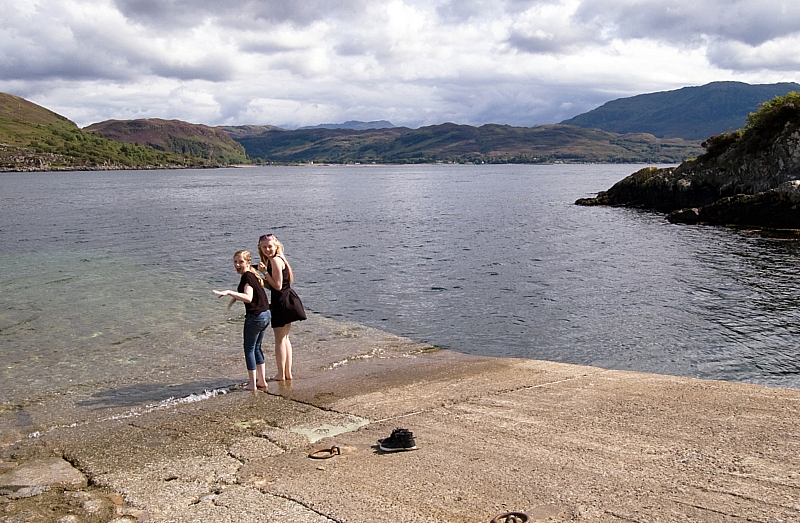 A tad nippy

Jellyfish

After the crossing we headed up the Old Military Road along Glen More towards Shiel Bridge, stopping at Bealach Ràtagain to admire the view around the head of Loch Duich:
The view from Bealach Ràtagain

The view of the view from Bealach Ràtagain

The rest of the journey was picture-worthy but we were pressed for time, needing to get to The Real Food Cafe for some sustin. We managed a couple of photo-stops: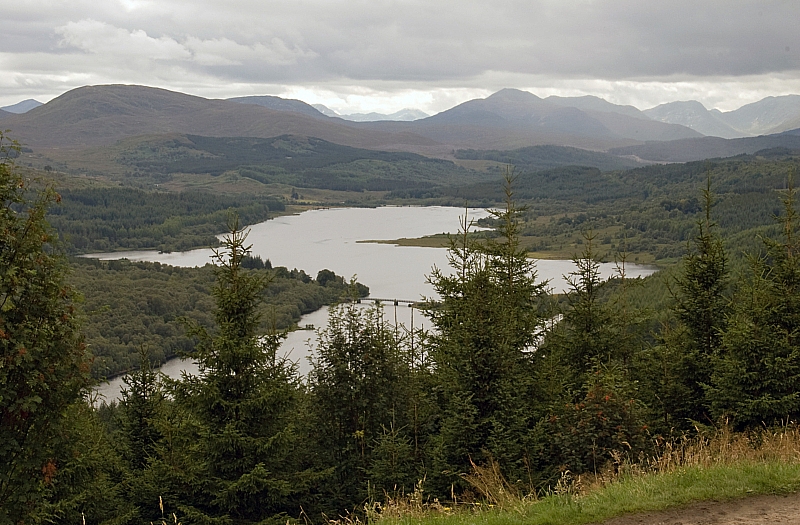 The head of Loch Garry - a bit of Scotland that's shaped like Scotland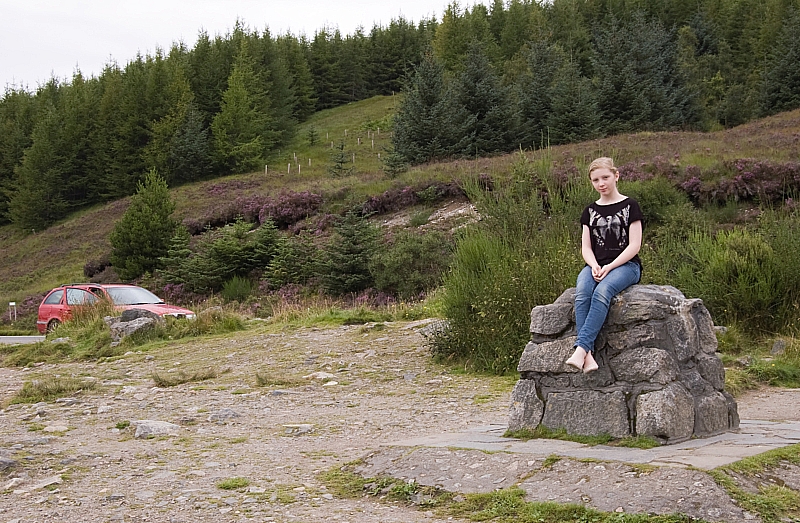 Anna at the Loch Garry viewpoint

You'll know where this is
After raiding The Real Food Cafe it was a non-stop drag to our overnight stop at the less-than-luxurious Dumbarton Travelodge, but we did appreciate the fine scenery around Loch Lomond.
The next day was a drudge day as expected... motorway > Penrith Little Chef > home.
It had been a great week, it's a shame there was so much time spent in the car.