This was our third trip away with our hostelling friends. Another bargain break, courtesy of Tesco Clubcard tokens and YHA Borrowdale.
The Tuesday journey up the standard A5/M6 route was again trouble-free, apart from a minor diversion near the start-point. Breaking with tradition, we bypassed the Little Chef at Ings and pulled in at Windermere for an excellent late-afternoon meal at The Elleray.  After a couple of hours there we pushed on to Borrowdale, stopping for a while at Derwentwater's Cat Gill car-park to give the kids a chance to play at the waterside. Apologies for the speckly pics - this time it's not down to sensor-dust or grubby lenses, it's a midge thing...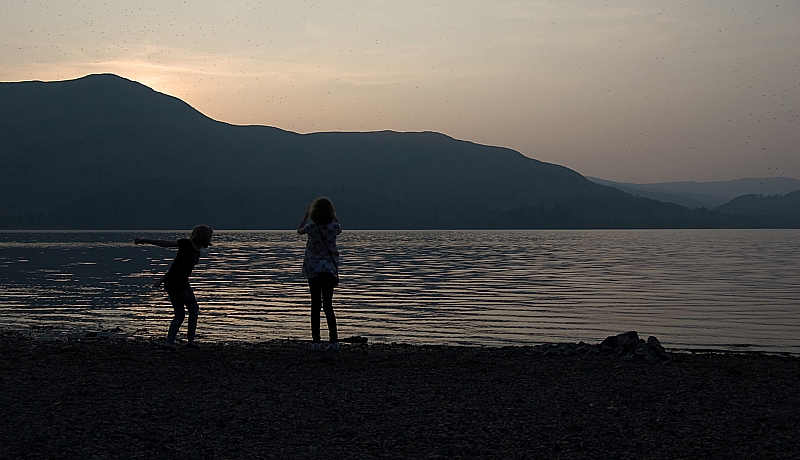 Cat Bells and Kids
Towards Skiddaw
A few minutes of driving later and we were at the hostel. After decanting from car to room we spent part of the evening chilling out in the hostel grounds bird- and bat-spotting beside the river, then we retired to the lounge for chats, brews and route-planning before turning in for an early night.
To be continued...