I went to the Post Office to send a parcel.
On display was a modern representation of a bit of nostalgia... a Thunderbirds motion-stamp set: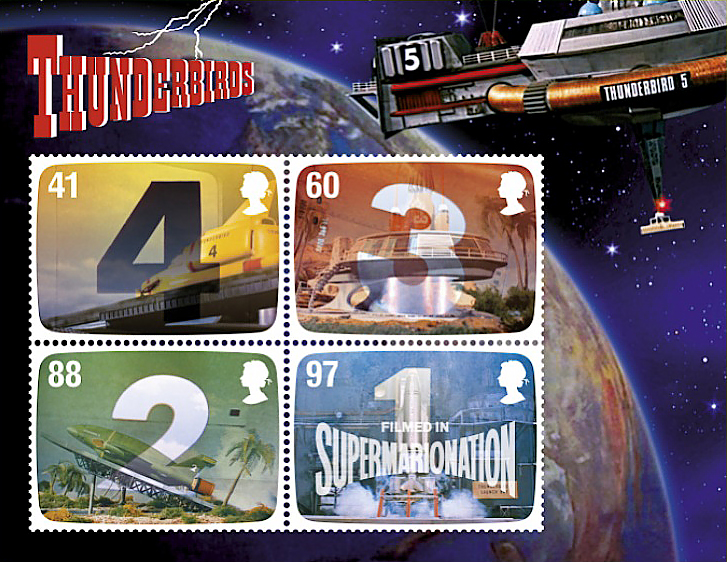 The grown-up side of me started to walk away, but by then the boyhood side had rifled through the coins in my pockets and bought the thing.
It's cool. Get one.