Sunday was hot from the start. We weren't feeling sufficiently energetic for a mountain-walk and it was too hot for a beach-trip. We decided that we'd head for Llanberis for ice-creams and a trip on the Llanberis Lake Railway. The prospect of ice-cream was sufficient incentive for a cottage-evacuation and we were soon on the road, stopping only for a quick pic of Snowdon etc. from Llynnau Mymbyr: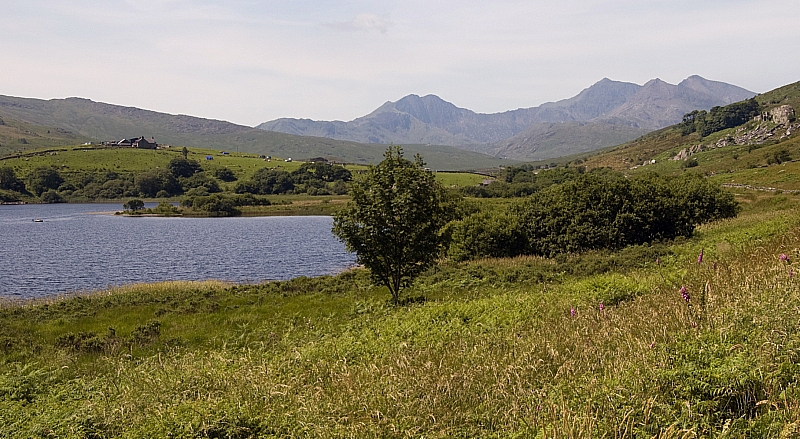 Obligatory Snowdon pic
After much cursing about many inconsiderately-parked (and often apparently just dumped in the carriageway) cars around Pen-y-pass we hauled-up at the car-park near Dolbadarn Castle. After buying the rail tickets we scoffed sarnies on the station platform until the train arrived. Lots of pics were taken during the journey, Anna shared my camera and managed to take some intriguing images (I've credited her shots accordingly):
Mind the gap... twixt loco and carriages

The other Tryfan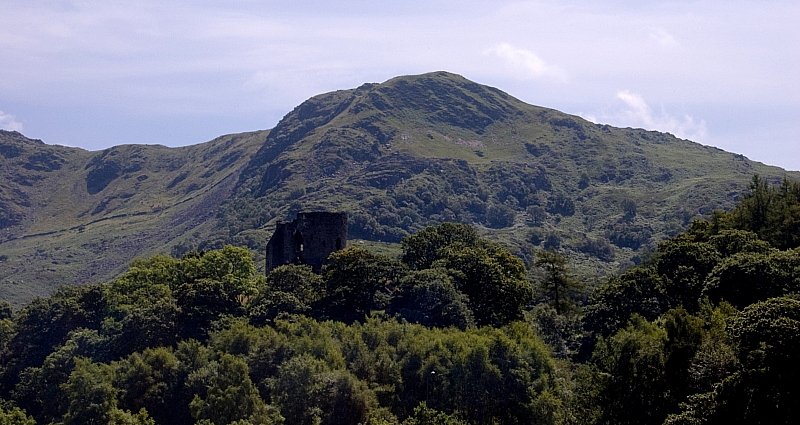 Dolbadarn Castle below Derlwyn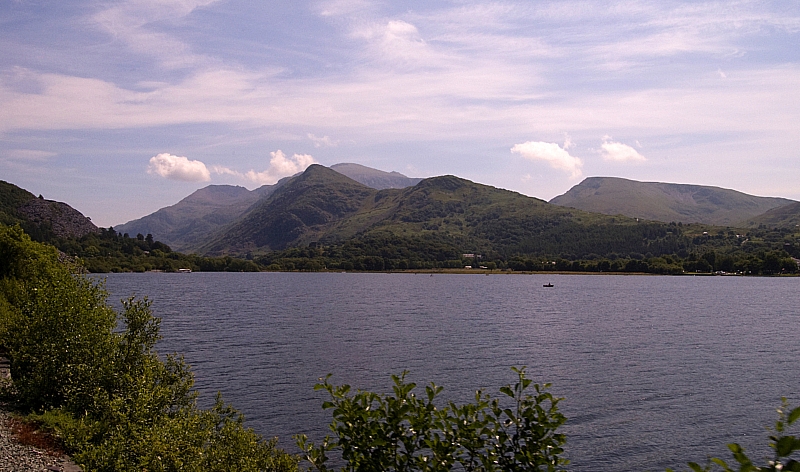 Snowdon group beyond Llyn Padarn

 Shaken, not stirred
(Pic by Anna)

 The end really is nigh

Cliff and Shadows not singing "Summer Holiday"
(Pic by Anna)

Those Ents can't half shift when they're angry
(Pic by Anna)

A fine display of dodgy shorts
(Pic by Anna)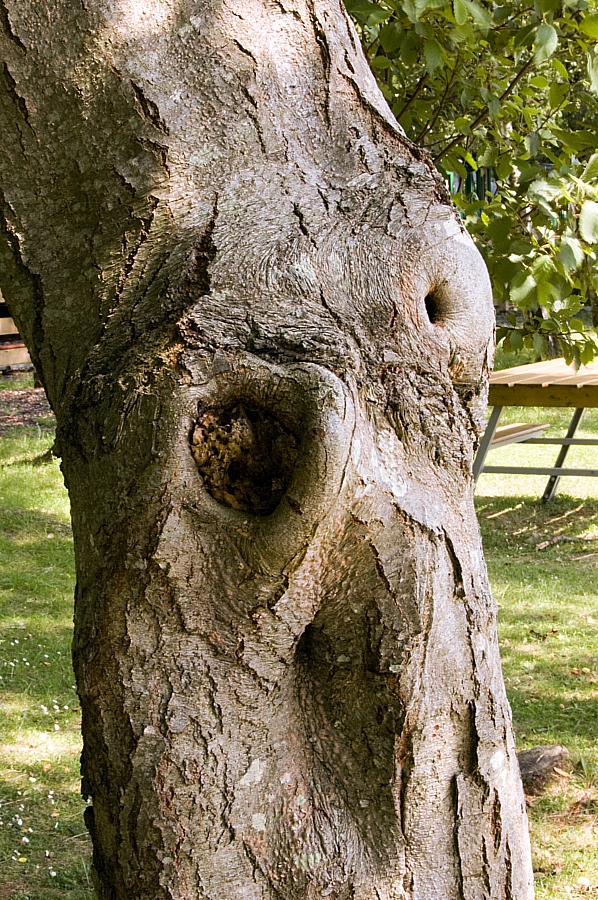 Totally barking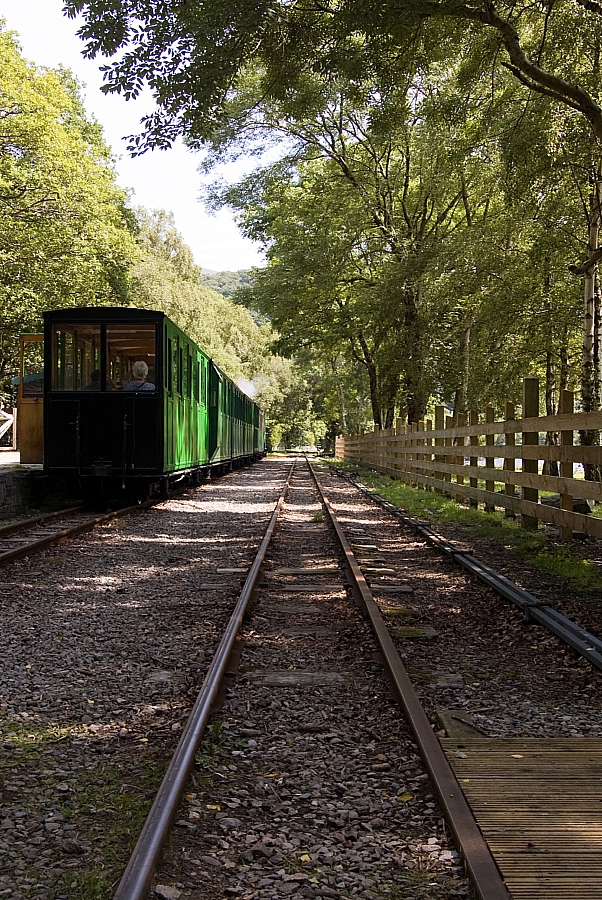 On track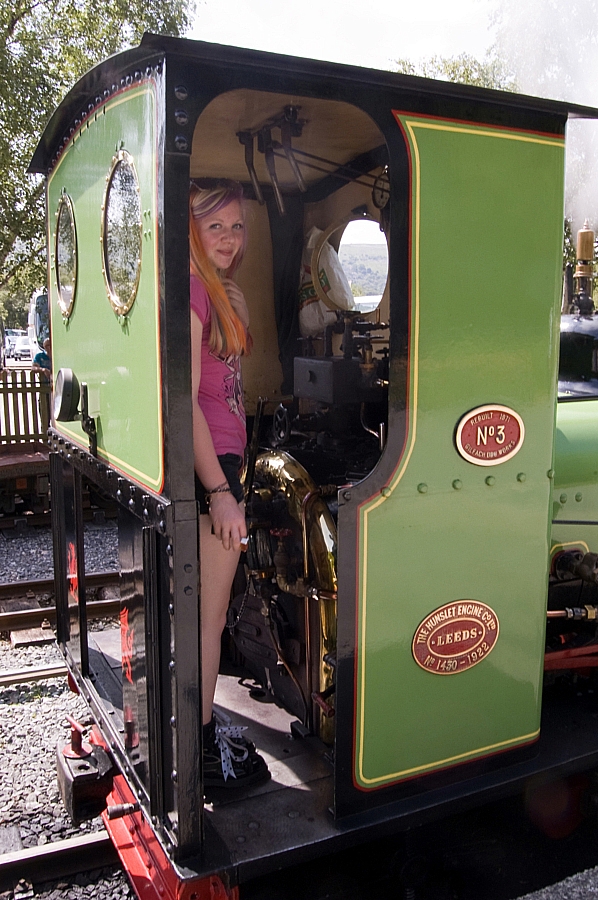 Provisional driver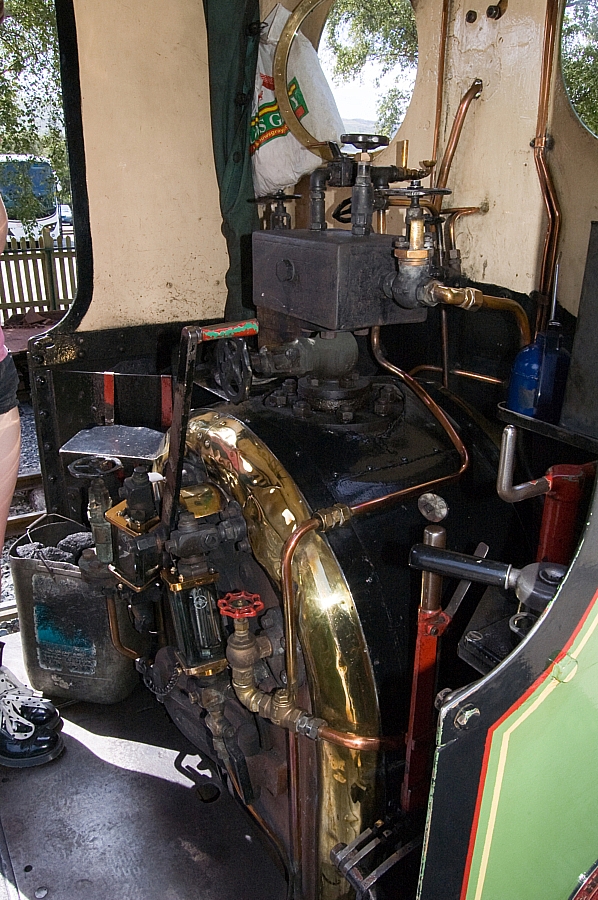 Techs-mechs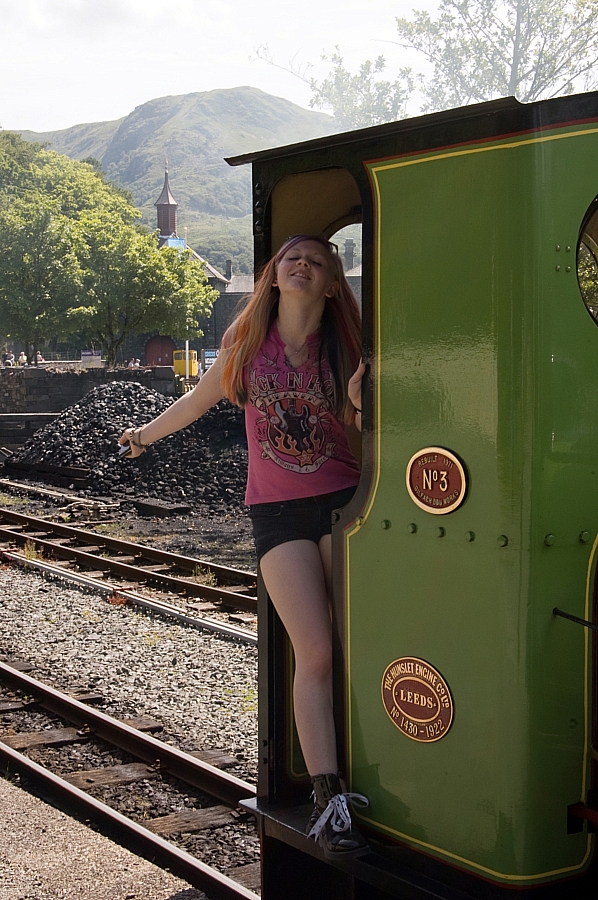 Footplate poser

Some of us were a tad more reserved
Going round the bend

After the train journey we made for the castle. The route over the river, through the trees and up the small hill was delightful:
A rise
A Brownie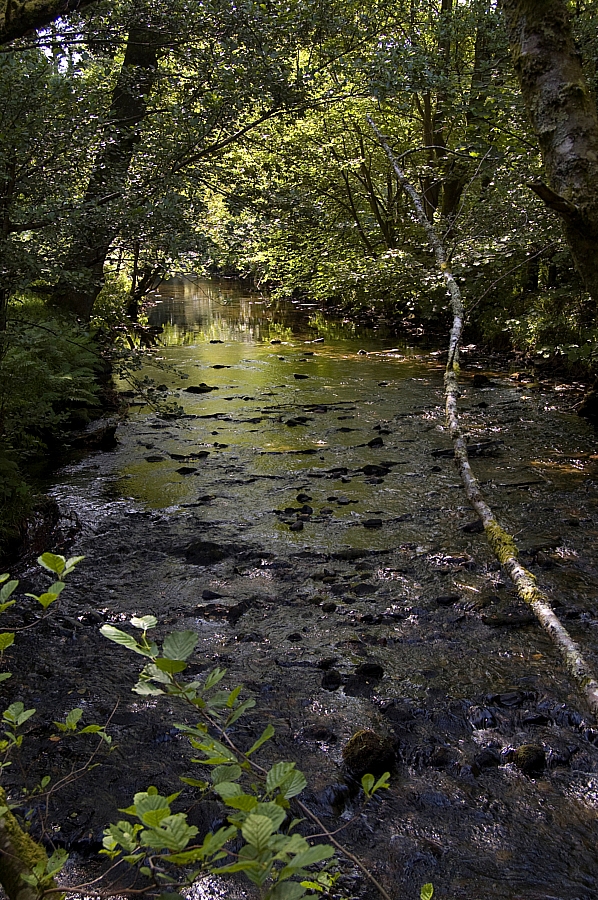 Afon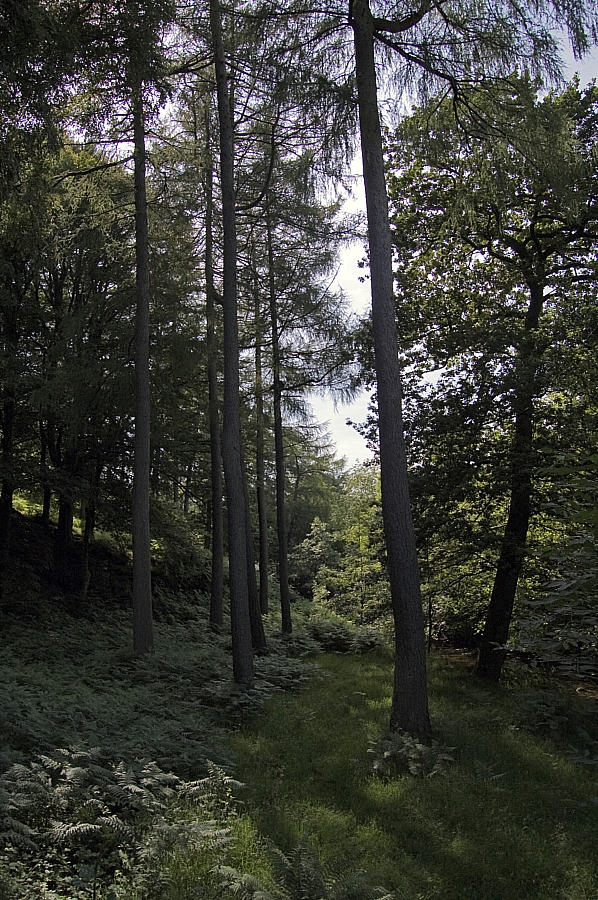 Aligned. Mostly.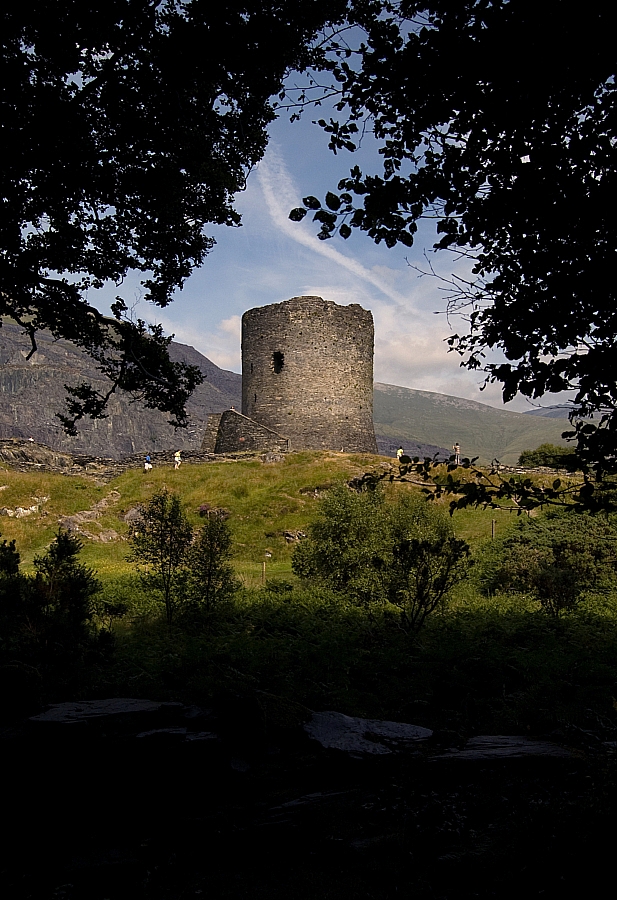 Dolbadarn Castle

Ditto

Fair enough

Peek-a-boo

Llyn Peris Power Station below Elidirs Fawr and Fach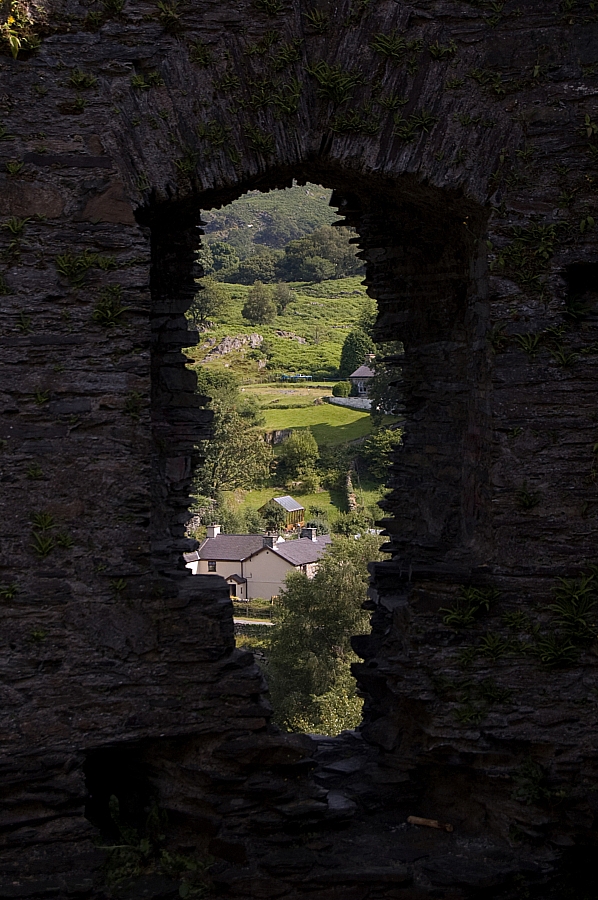 Hole in the wall

We broke the journey back to the cottage with another short stop beside Llynnau Mymbyr:
Snowdon etc, again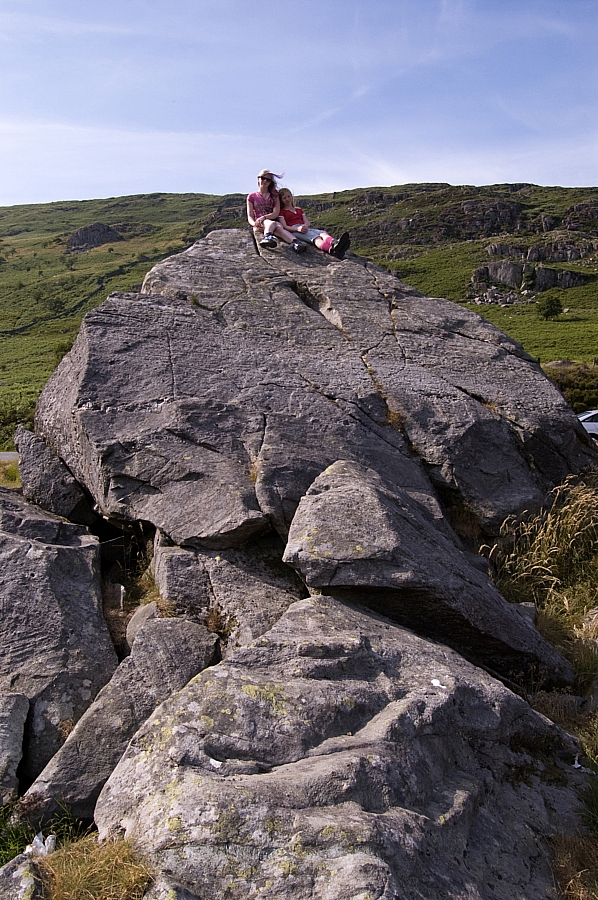 Perched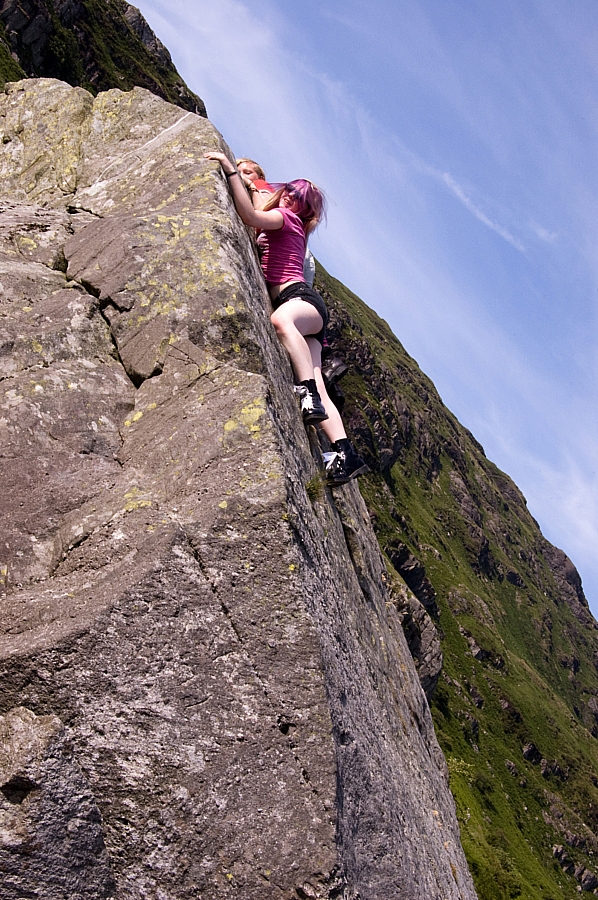 Angled

We were back at the cottage quite early and weren't ready for a cooked meal. Me and Chris left the kids in front of the telly while we went for a short stroll around nearby Rhôs Quarry. The buildings have gone downhill (not literally) since I was last there (Summer 1983). I assume that the buildings' materials have been plundered recycled for restoration projects (such as the cottages in which we were staying), as there were few of the original roofing-slates left. Nevertheless it's still an interesting site with the quarry itself now hidden behind trees that weren't there 30 years ago: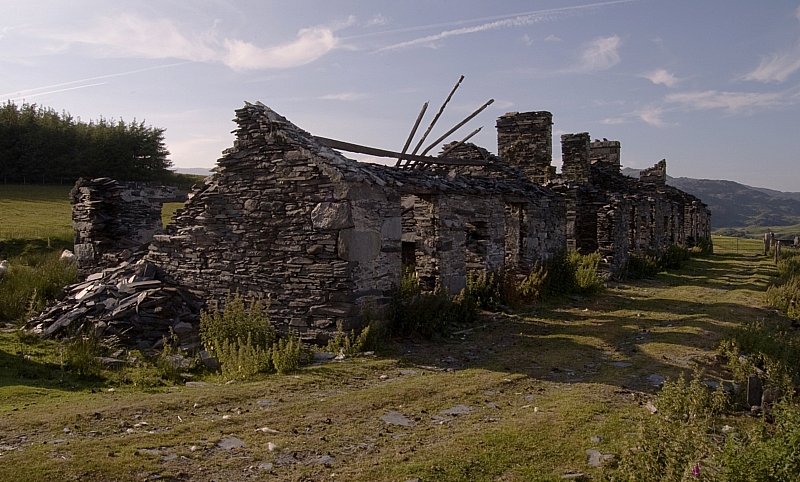 More derelicts for restoration?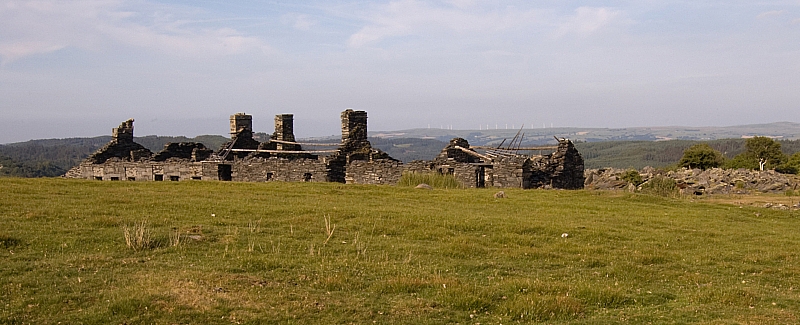 The old and the new. Progress isn't always good.

Angles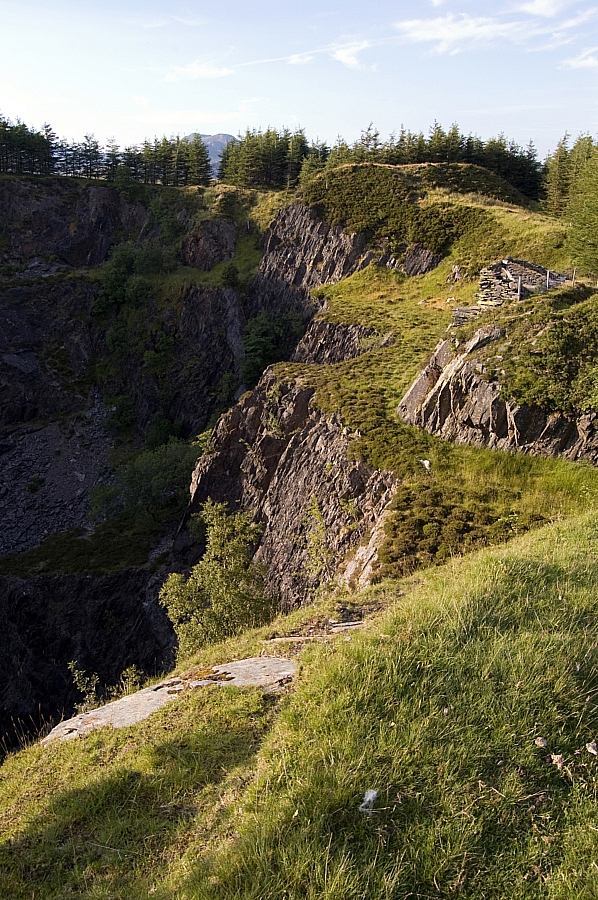 Rhôs Quarry

Ditto
Later that evening the skies above the cottage were interesting - despite the low-level calm, high-level winds were whisking and shearing clouds and contrails into fantastic shapes, and the darkening background went through many colours before setting on a deep blue: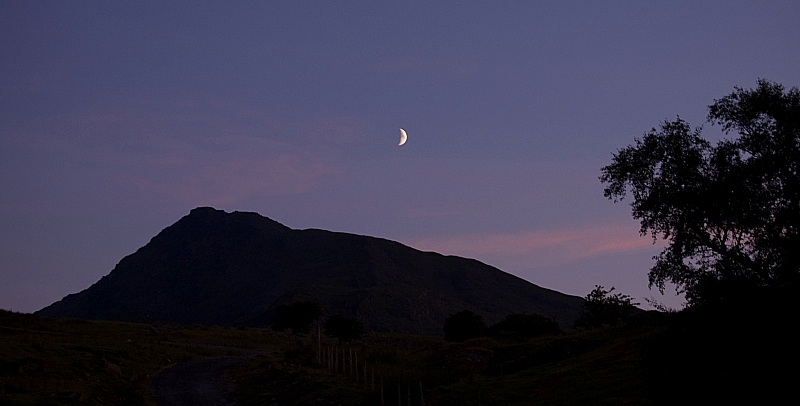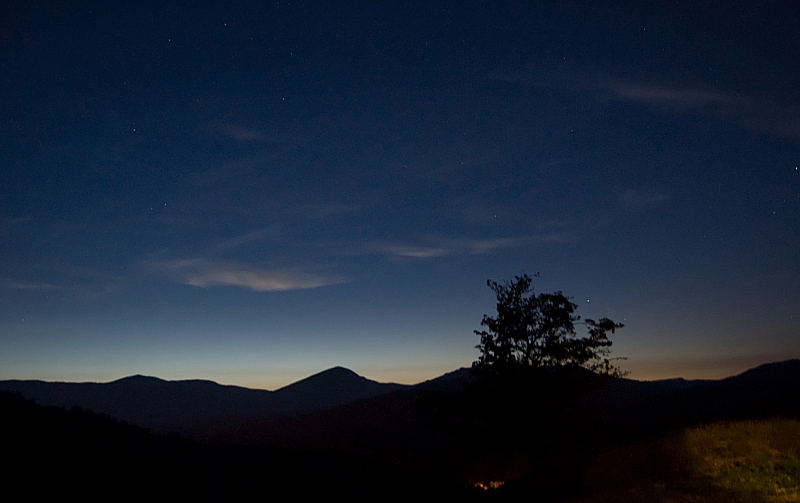 We turned in relatively early  - Monday was going to be interesting - we'd set up the final instalment of Ella's 18th birthday pressie