After a good night's sleep in very windy conditions we woke fairly early to find that the weather was still cold, breezy and drizzly. The views down to the valley were good but intermittent: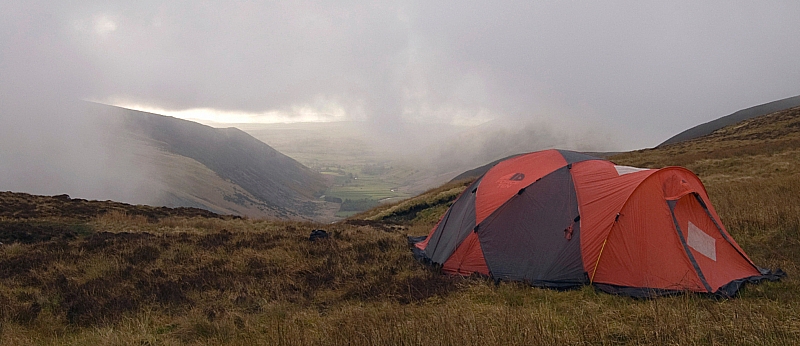 Morning clag


Great Lingy Hill bothy-hut from the first pitch
We had a hearty breakfast and packed away sharpish. After pausing for a photo-opportunity near the bothy-hut...
The bothy-hut
we branched off the Cumbria Way and took the easy approach to High Pike: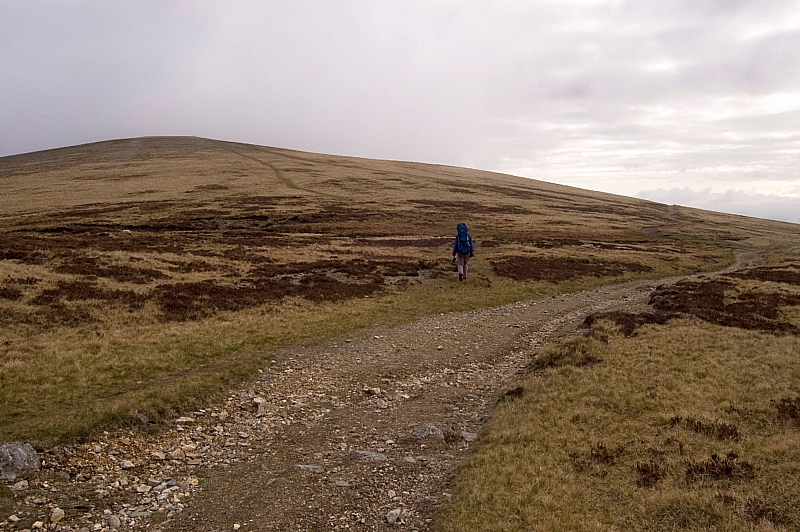 Chris starts up towards High Pike
Chris huddled in the shelter, staying out of the icy wind...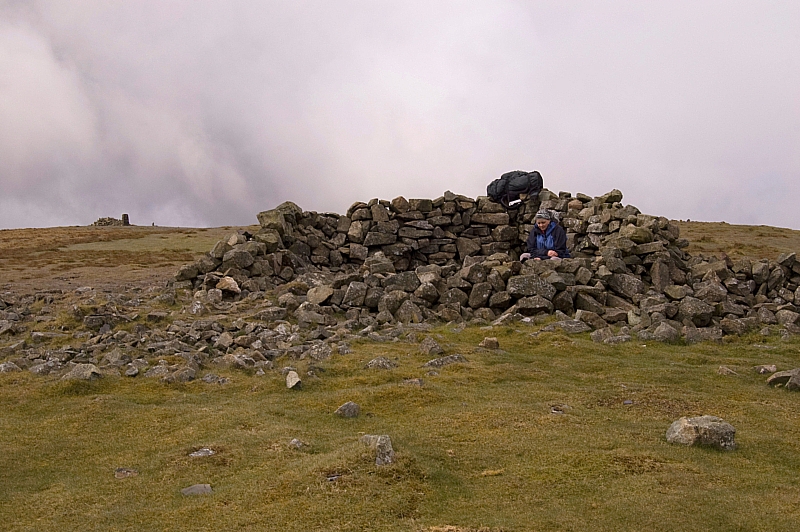 High Pike shelter and summit
while I wandered off to take some pics of the fell and its surroundings: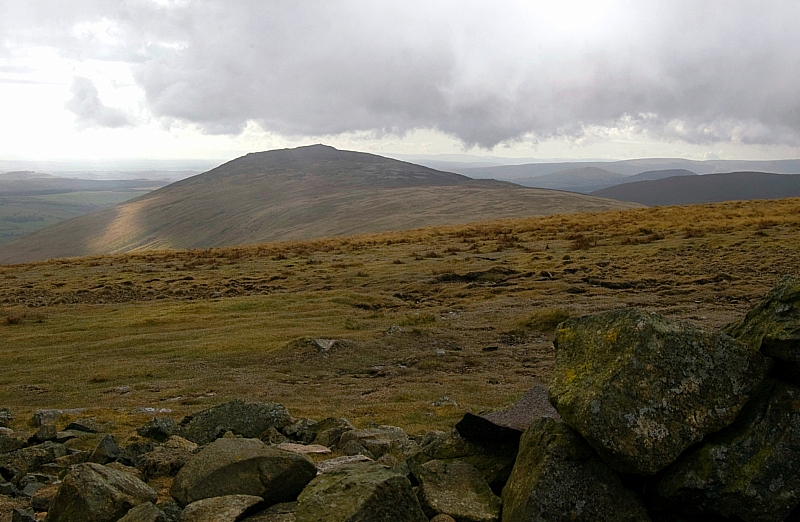 Carrock Fell from High Pike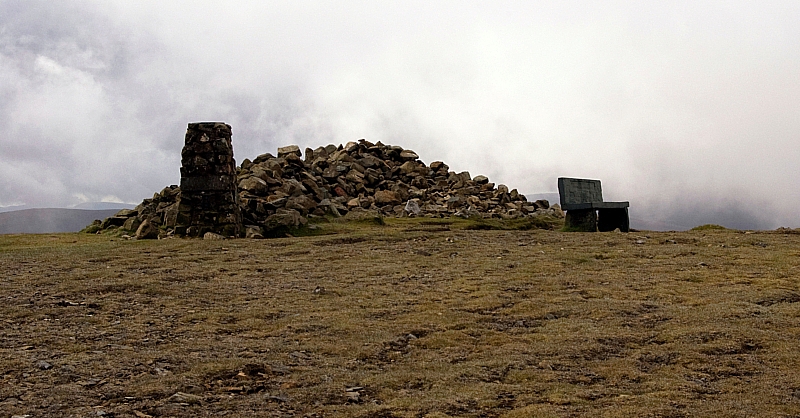 High Pike trig-point, cairn and memorial bench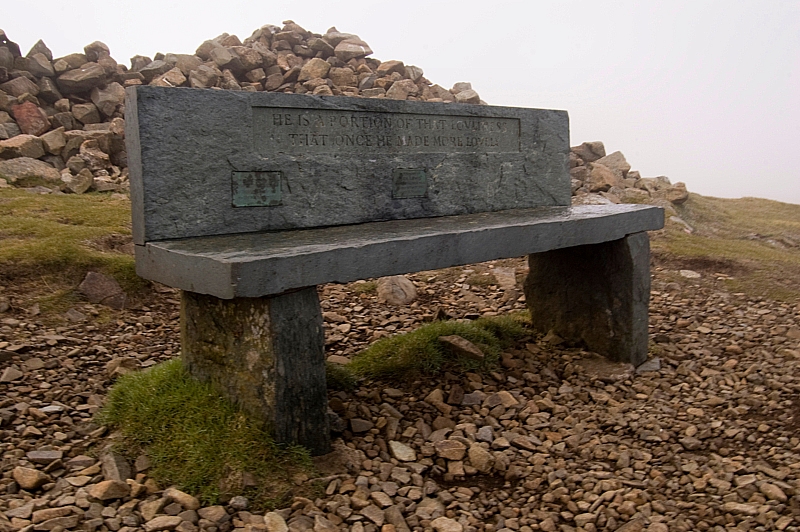 The Bench, in memory of Mick Lewis
The inscription reads:
HE IS A PORTION OF THAT LOVLINESS THAT ONCE HE MADE MORE LOVELY
The next objective was Carrock Fell. We descended to the Cumbria Way and skirted the top of the Drygill ravines...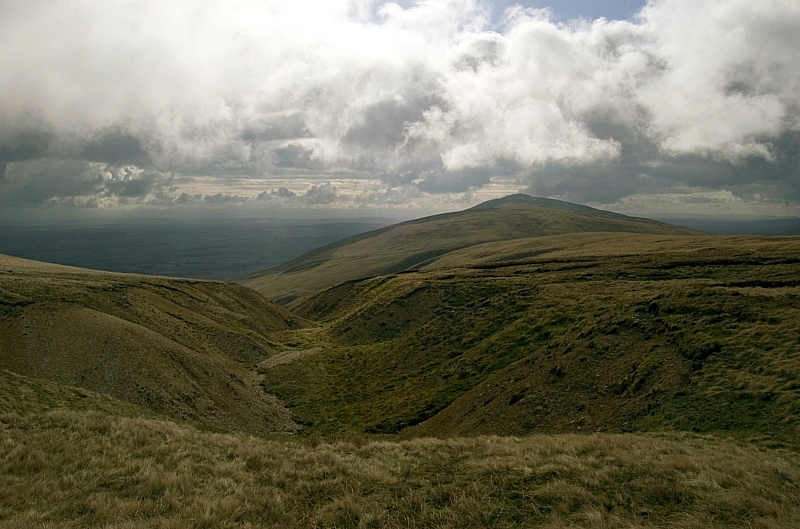 Drygill ravines
where we got our first glimpse of Bowscale Tarn overlooked by its guard of impressive crags: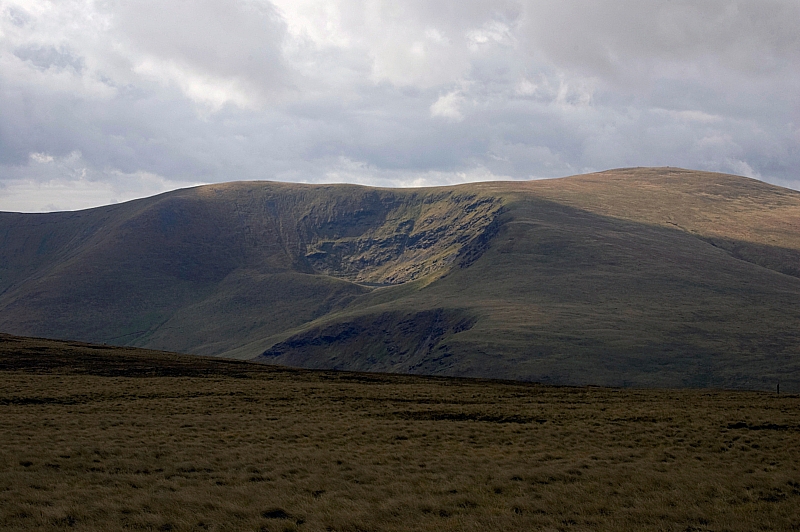 Bowscale Fell and Tarn from High Pike
After a slog along the wide ridge, taking in Miton Hill and Round Knott, we arrived at Carrock Fell's summit. It's an impressive place with extensive views in most directions, well-worth a visit: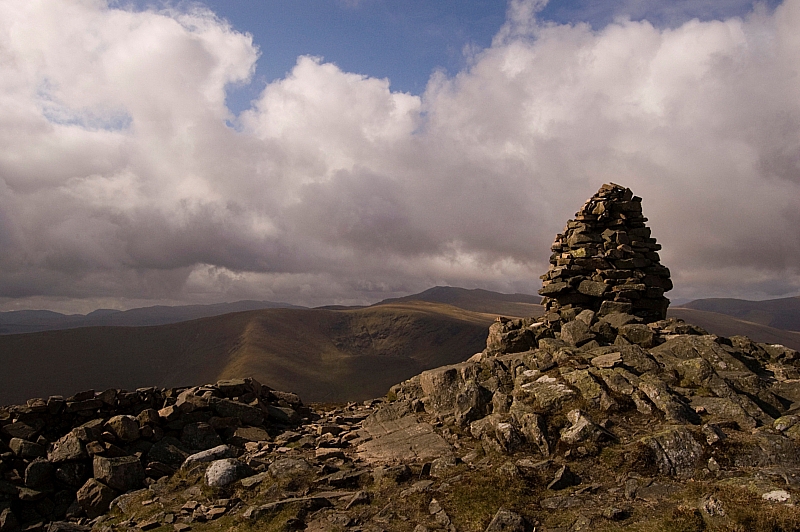 Carrock Fell summit cairn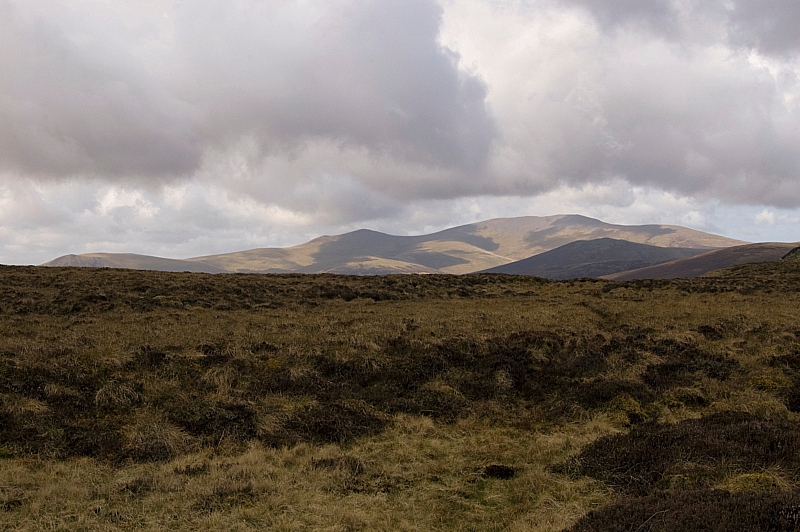 Skiddaw and its subordinates from Carrock Fell
We dropped back down to Round Knott and had a discussion about our next course of action. We wanted to walk the fells on the other side of the Caldew, but there were a few ways of getting there. There was much procrastination...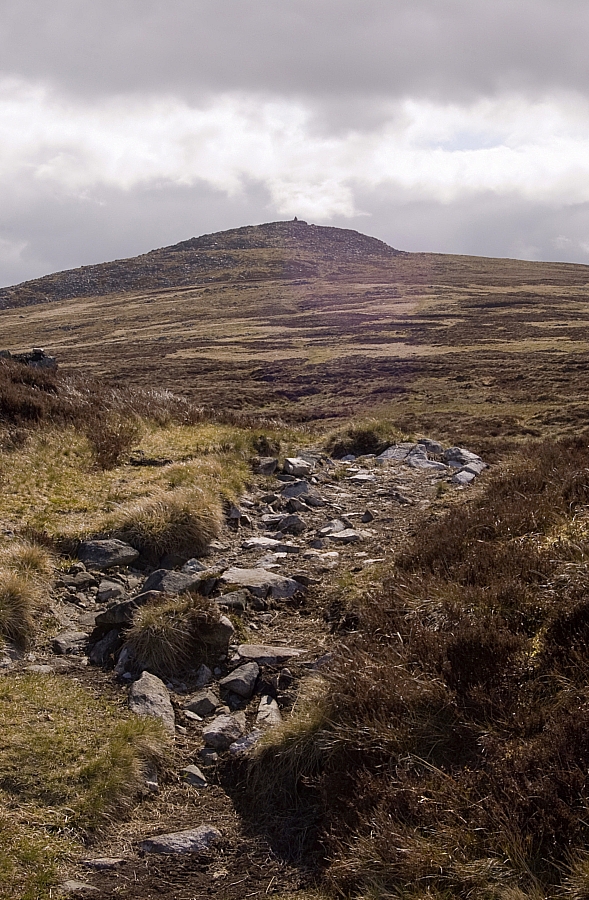 The descent from Carrock Fell
To be continued.