I'd been considering upgrading the scope's basic rack & pinion focuser for some time. After various bouts of tinkering, I'd managed to reduce the "Synta Slop" image-shift in the original focuser as far as I could without major surgery, and was fairly happy that it was the best that I was going to get, the other option being to shell out £100+ on an upgrade that I couldn't justify.
Then I chanced upon a bargain Crayford-style focuser at a keen price from Astronomica. After a few emails to check that the thing would fit with the minimum of hassle, I took the plunge and ordered one.
And guess what? It's a little gem. OK, it's unbranded, but I'm not one for paying for a label. Silky-smooth action with no discernible image-shift, plenty of travel, enough friction to lift the D50, and the Skywatcher Auto-Focuser fits it as well. The only butchery required was the elongation of two of the mounting-holes in the scope OTA, but it was easy with the right kit.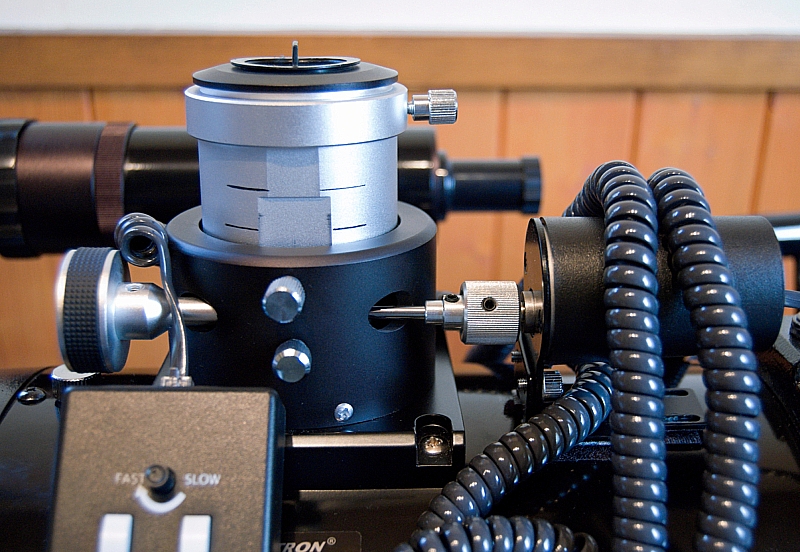 I'll give it a thorough workout next time we get a clear night. Don't hold your breath, though - last night was the first (partially) clear one since we got back from Denmark, and the forecast says that it'll get worse before it gets better.