Wednesday was set to be another roasting-hot day. Ready before the others as usual, I grabbed some time with the camera:
Carneddau

Siabod Holiday Cottages

Inside the cottage #1

Inside the cottage #2
Typhoon pic #1
Typhoon pic #2

Typhoon pic #3
It was a day for something, well, different (for us at least). Ella had been texting a friend and had discovered that said friend and his family were holidaying in Pwllheli, not a million miles away from us. We were due for a day at the seaside so I suggested a meet-up and we got an invitation in return - if we made our way to their caravan we could have a trip out on their boat. The kids were understandable excited at the prospect so we accepted and after several miles of proper driving and several more miles of detours due to roadworks we eventually found the site.
I was expecting a standard holiday-site rental-caravan and a dinghy, what we found was a plush residential static palace and a huge Chaparral, not dissimilar to this thing. We were duly impressed with the caravan, with the boat and with Ella's choice of friends! After intros and cuppas we hatched a cunning plan acceptable to all: the kids would go out on the boat with the other family, me and Chris would take our leave and do a mini-tour of some of the Lleyn Peninsula's beaches, later we'd meet at the caravan for a BBQ.
We waved goodbye to the kids and made for the beach north of Abersoch. The weather was scorching and I expected the sands to be alive with factor-50-lathered revellers but the beach was hardly populated at all -  I had forgotten that Leicestershire schools' summer holidays start a week earlier than most of the rest of the country. We spent a quiet hour or so catching some rays and having a paddle.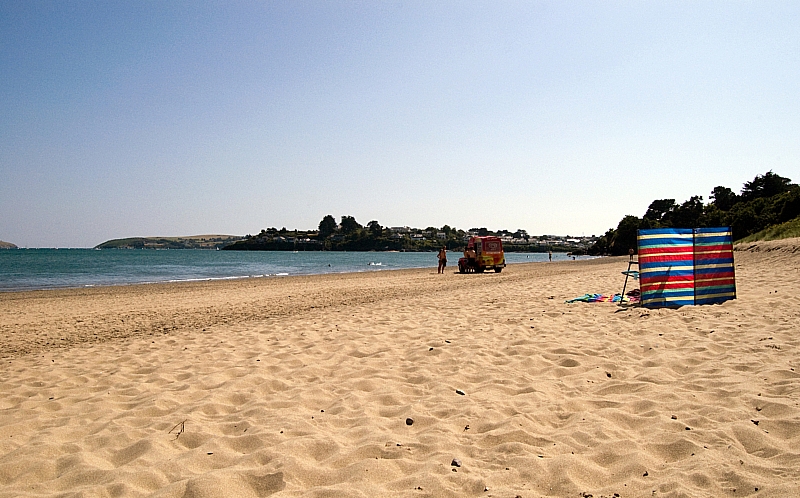 Towards Abersoch
Towards Llanbedrog

From there we drove to Pentowyn Dunes, parked up and spent some time on Porth Neigwl (Hell's Mouth) beach, not far from where Belly plays with and tests the hand-made cedar sea-kayaks that he designs and builds: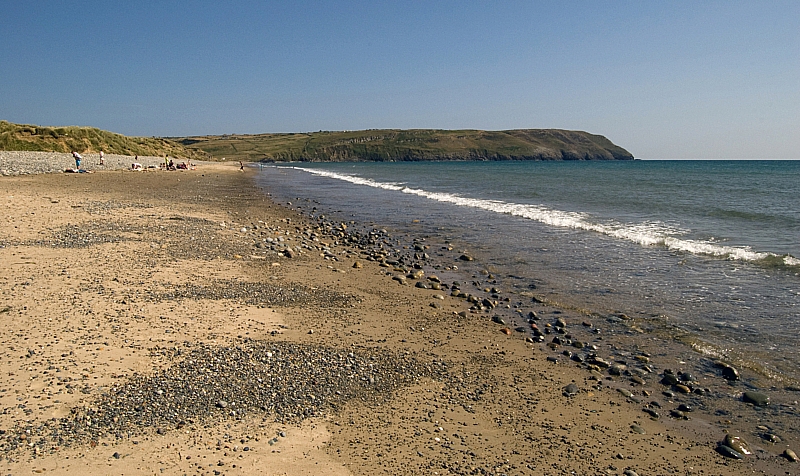 Towards Mynydd Gilan

Towards Mynydd Penarfynydd and Mynydd y Graig
Some stones

 Bird 1 #1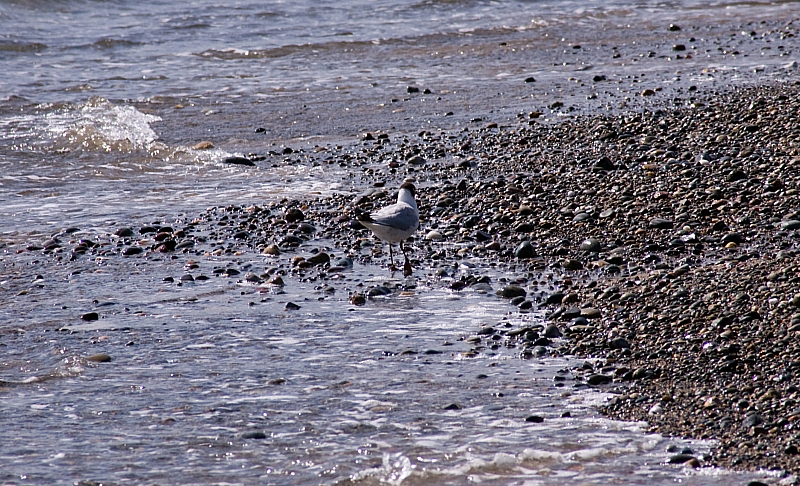 Bird 1 #2

Closer to Mynydd y Graig

Bird 2 #1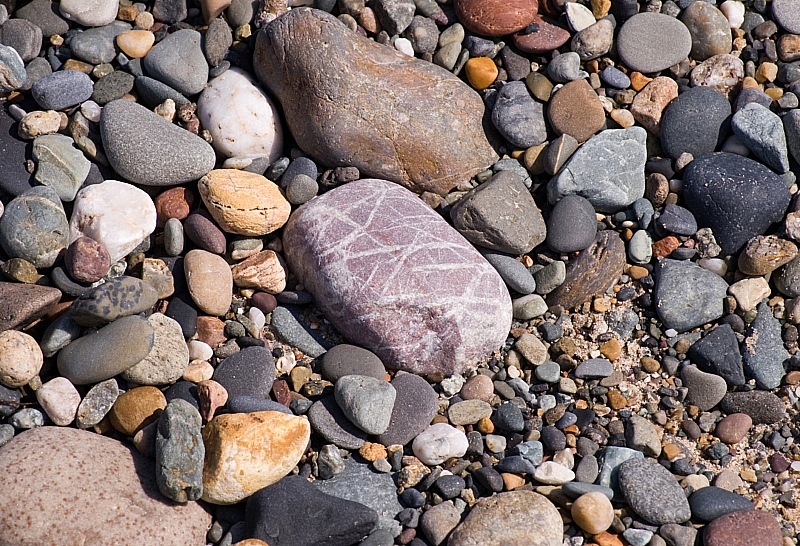 Some more stones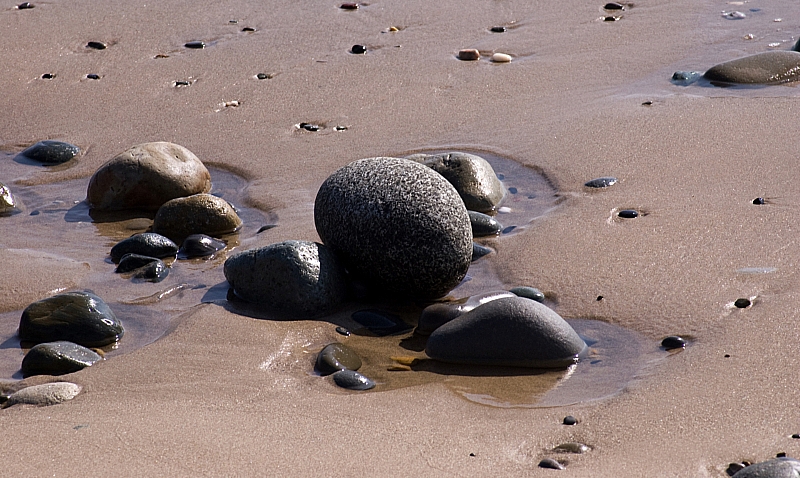 Even more stones!

OK, it's getting a tad silly now
Bird 2 #2
After a stroll up and down the beach it was time to get back to the others to reclaim our kids. They'd been around the coast as far as we had and they'd really enjoyed their day. We had a great evening with BBQ food, beers (for the others) and chat while the kids went off to explore the shore:
The kids on Carreg yr Imbill (Gimblet Rock)
Eventually we had to thank our hosts, say our farewells and drive back to the cottage.
On the way, there was fanciful talk of getting a boat...