It was going to be a night for software-testing, there having been a new release of APT that needed checking out. The skies were clear but the heat of the previous day was still making its escape from the planet via the air, which meant that the seeing was marginal for any sort of imaging, therefore I wasn't intending to take any images.
And then I remembered the medium-bandwidth Hydrogen-alpha (H-a) filter that I'd bought on the cheap. In theory it would cut out the worst of the shimmer. It had to be tried.
It worked, and it worked better than I would have expected. I grabbed 22 .avi files of the Moon, and after a bit of stacking jiggery-pokery I stuck the resultant .bmps into PS's photomerge. That spat out a reasonably-good mosaic image which I processed with RegiStax, and the following image was the result. I'm reasonably happy with it, but there's room for improvement next time out: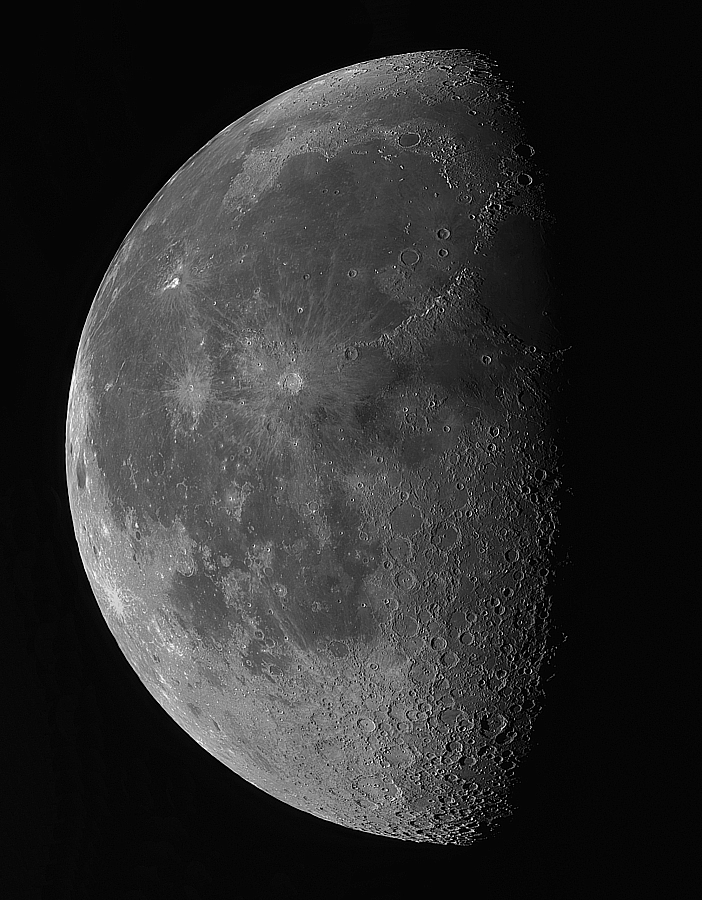 Moon (27/08/2013 @ 02:00 approx). 22 panes stitched with PS CS3.
Each pane is 200/2000 stacked frames. DMK mono CCD camera with H-a filter on the GSRC6M.