This year's Fathers' Day saw the welcome addition of the "Terminator" box-set to the DVD/BluRay collection.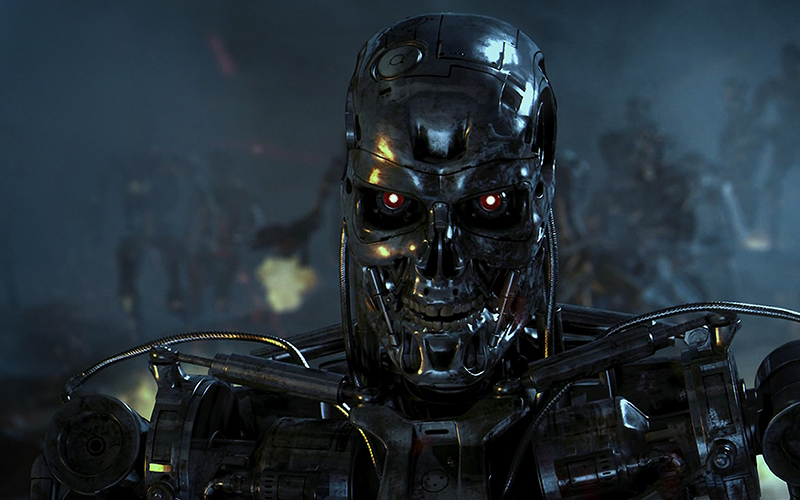 You know the story-lines... Terminators sent back in time, their missions being to kill off the Resistance-to-be at various points within the plot's history, trying to ensure that both Judgment Day and the Rise of the Machines come to pass.
I used to see parallels between the Machines and wind-turbines, between Skynet and RES, between John Connor and Alan Sloman, but the men in white coats put me in a padded room and tried to cure me of my delusions and of my overwhelming desire to insert another "e" into "Judgment".
 Today's news, therefore, is a tad spooky: