Given the option, we like to buy British produce. Not only to support our own economy, but also because, in theory, the produce has less of a transport carbon-footprint.
At Jack Cohen's Emporium in Coventry they like to promote British produce by splashing a Union Flag logo and "Season's best" across the price-runners.
It's been an ongoing disappointment, therefore, to find that their "British" Potatoes...
 are actually from France...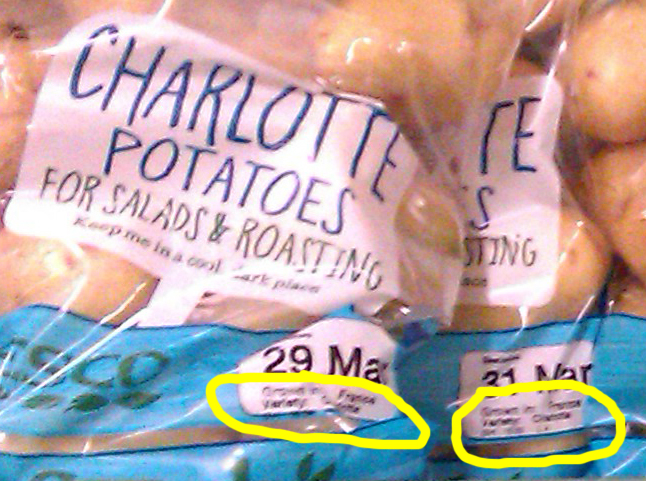 their "British" Kale...
 is actually from Spain...
and their "British" Tenderstem Broccoli...
 is actually from Kenya:
It's not only the Coventry store that's pulling this stunt. Here's what Hinckley have to offer today:
"British" spuds...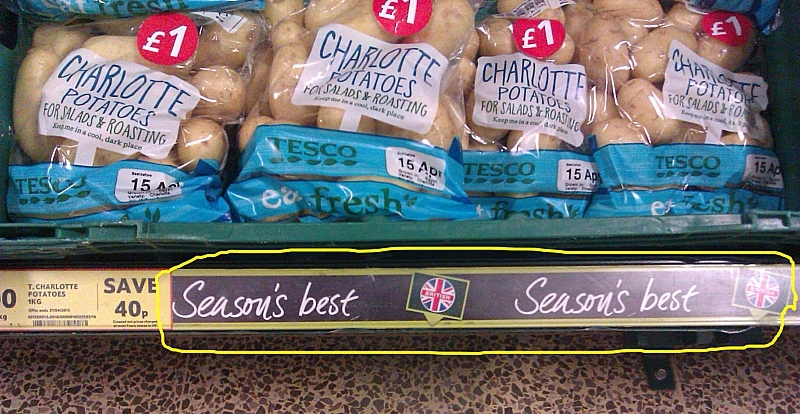 from Egypt!
This is misleading advertising, I've had words about it with the stores' staff several times over the last few months but they do nowt about it.
Today I was compelled to have words with the stores' bosses and with the ASA.
Me? Picky?
You bet!