If you're going to be heading up some serious stuff anytime soon and you're in need of some new footwear, have a look at what's on offer at Outside.
They have Raichle Expeditions down from £600 to £150, and they have good deals on boots for mere mortals as well!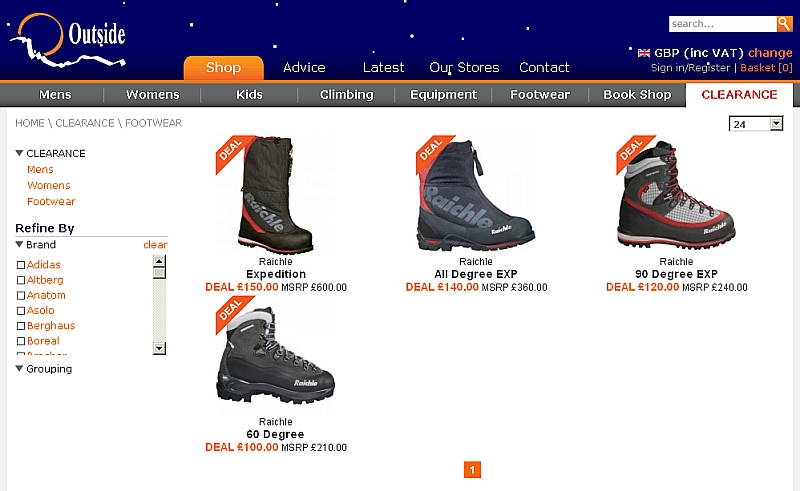 Just to let you know that I have no affiliation with Outside, they just sent me an email and I thought I'd share the joy.