I was up and awake early on Friday morning - the previous evening the kids said that they wanted me to take them fishing. Ella managed to extract herself from her duvet but Anna was stuck fast to the bed, so it was just the two of us that went down to the rocks at An Laman.
Neither the tide nor the weather were favourable - high tide was three hours away and the water was almost flat-calm. Nevertheless we got tackled-up and were soon thrashing the water with our lures. As expected, we didn't get many takes and after a few hours our tally was just a single suicidal mackerel. The guys fly-fishing a few yards away were doing better, taking a fair few pollack. When we'd had enough and had packed away we went over for a chat and came away with the kind donation of a 4+ pounder for our evening meal. Thanks, guys!
We returned to the cottage just in time to meet Arthur, the gardener, with whom we had a delightful chat over a cup of tea while watching the birds soaring right above the cottage. One of the birds was bigger, tattier and less flappy than the others which were obviously buzzards, it's been suggested that the odd-one-out was an eagle but I'm not convinced. What say you?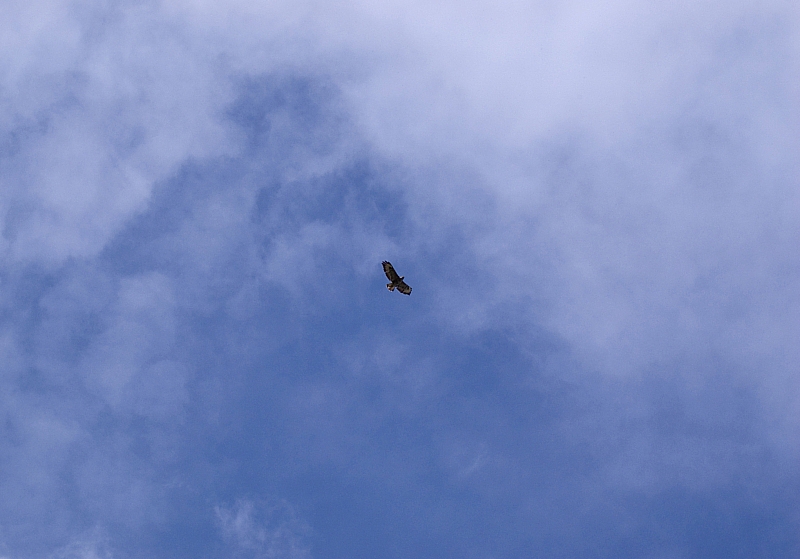 Buzzagle
For all you die-hard bird fans, here's a clickthrough subset of 16 more.
After all that excitement Arthur was on his way and Chris was eager to be out for some fresh air. We went for a short drive down the coast, stopping at a few places for short strolls to the cliffs to see if we could spot any whales. The first stop was at Bàgh nan Gunnaichean where there were fine views of Stacan Gobhlach and the mirror-flat waters northwards: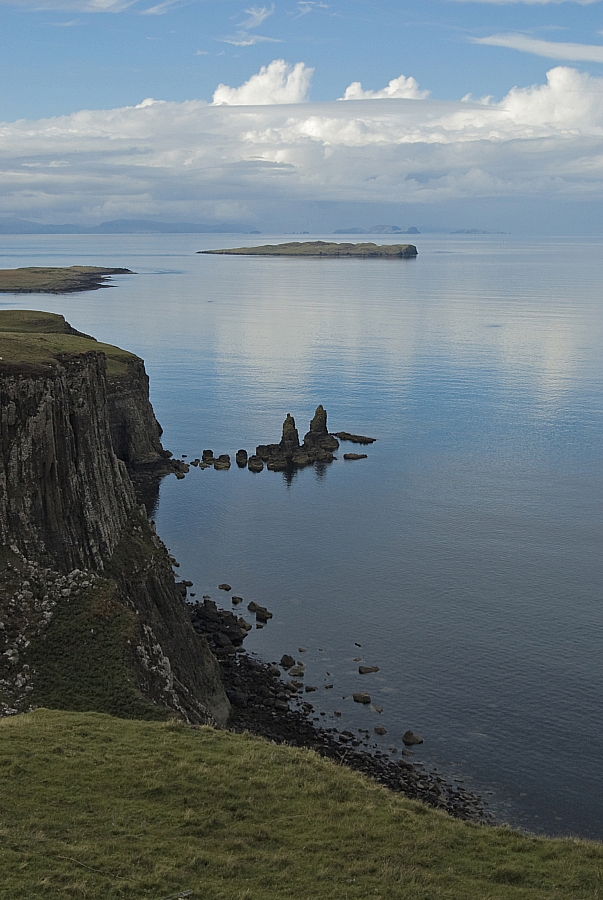 We didn't see any whales there, so we drove a bit further south to the cliffs above Loch Sheanta. Chris and Ella went down to the loch while I stayed up top with Anna. We still didn't see any whales but we did see about a dozen large shoals of fish at the surface: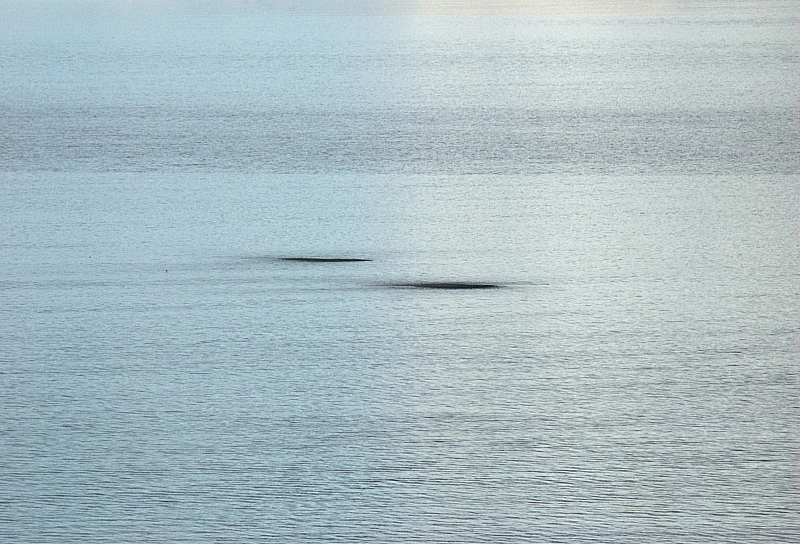 Two of the shoals

A couple of opportunist anglers tried their luck over one of the other shoals: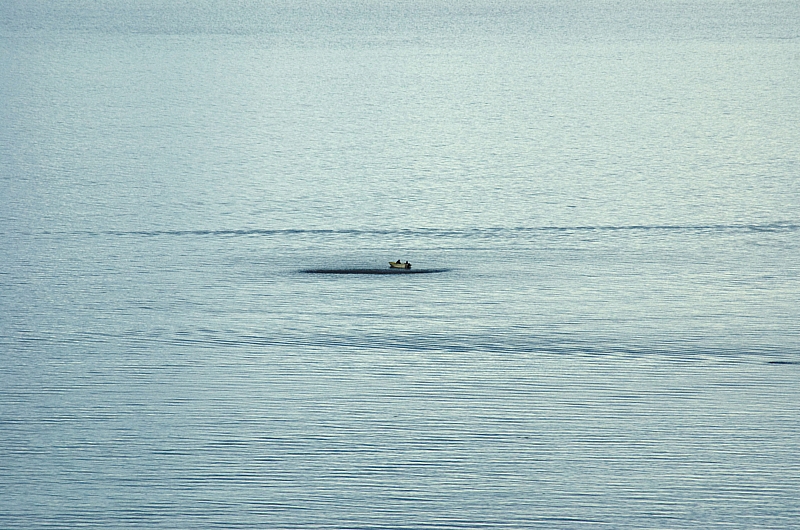 From there we nipped into the garage/shop on the main road at Stenscholl near Staffin, in order to stock up on sweets, cake and other essentials. We almost made it to the beach at Staffin but the heavens opened as we pulled into the car-park so we bailed and headed back northwards. The weather was still fine at Bàgh nan Gunnaichean from where we could see the clouds building up over Harris and Lewis: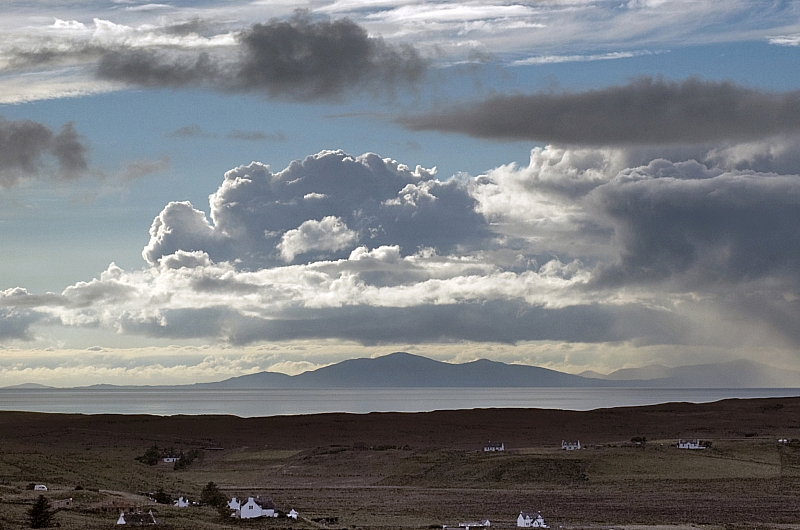 A long shot

After a fine meal of filleted donated pollack, served with whatever was left in the cupboard, we spent the rest of the evening packing so that we could be away on time the day after. We really didn't want to leave but we knew that there was interesting stuff to see on the way home.
To be continued...