There's not a lot to tell about the journey out. Because of the distance we'd decided to break the driving into sections, the first stop on Friday was at the Little Chef at Penrith for a decent meal, then we made our way towards Glasgow.
The overnight stay at Cumbernauld Travelodge wasn't as dull as we'd expected, as within 10 minutes of arrival we were all evacuated to the car-park because somebody had triggered the smoke alarms and we had to wait for the Fire Service to attend and deal with the situation. The kids enjoyed the free light-and-sound show provided by the fire appliances.
Next morning we were back on the road, heading for a superb breakfast at The Real Food Cafe in Tyndrum. From there it was a mad dash to Fort William to stock up on basic supplies and then onwards through magnificent but cloudy scenery to Dornie Bridge where we stopped for snacks and the obligatory photo of Eilean Donan Castle:
Eilean Donan Castle
After crossing Skye Bridge the last leg of the trip was the slow scenic drive up the eastern edge of Skye to Kilmaluag and our home for the week: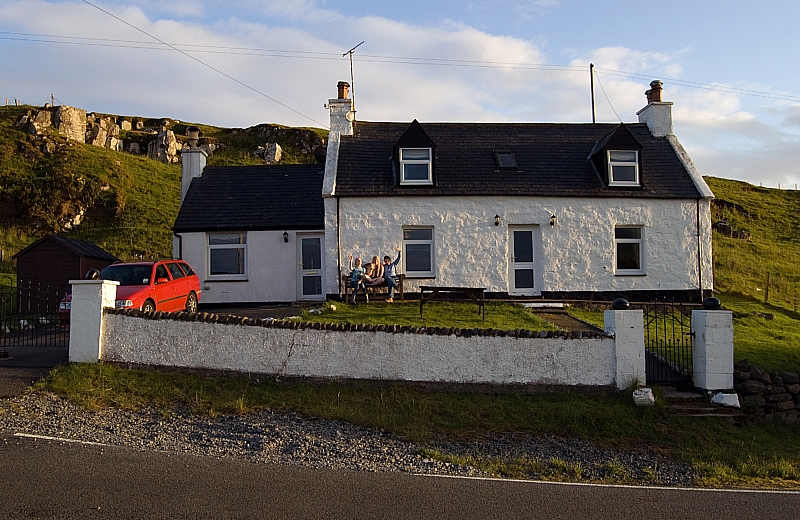 Home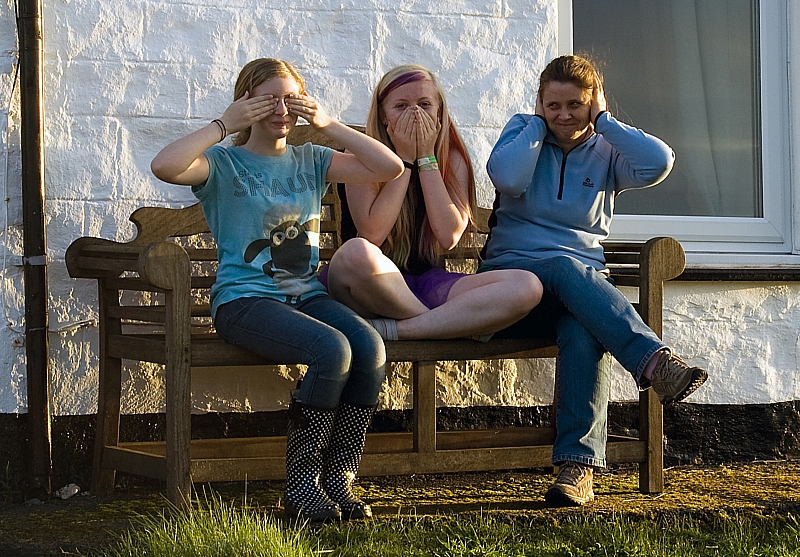 Three allegedly-wise monkeys

The view from the cottage

The same view in a scrolly-thing
After settling in and getting the wood-burner stoked we spent the evening watching buzzards quartering the fields and generally chilling-out before turning in for a well-deserved early night.
To be continued...