Thursday morning was surprisingly clear and sunny - an odd period sandwiched between countless hours of incessant rain. I managed about half an hour of solar observing before it all went claggy. The seeing wasn't that good but I managed to get fair views of Active Region 1520 and its satellites. Apologies now for the poor-quality images, I might have another bash at the stacking to see if I can get the noise levels down a bit without losing any detail: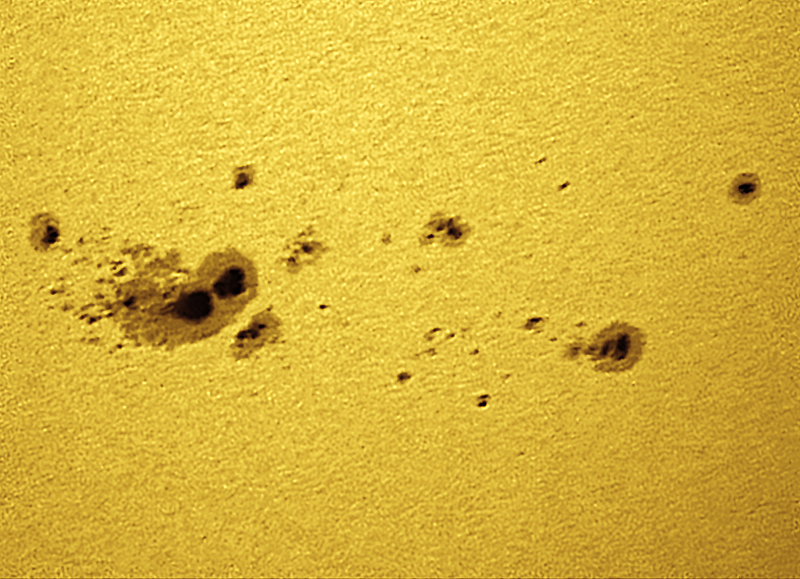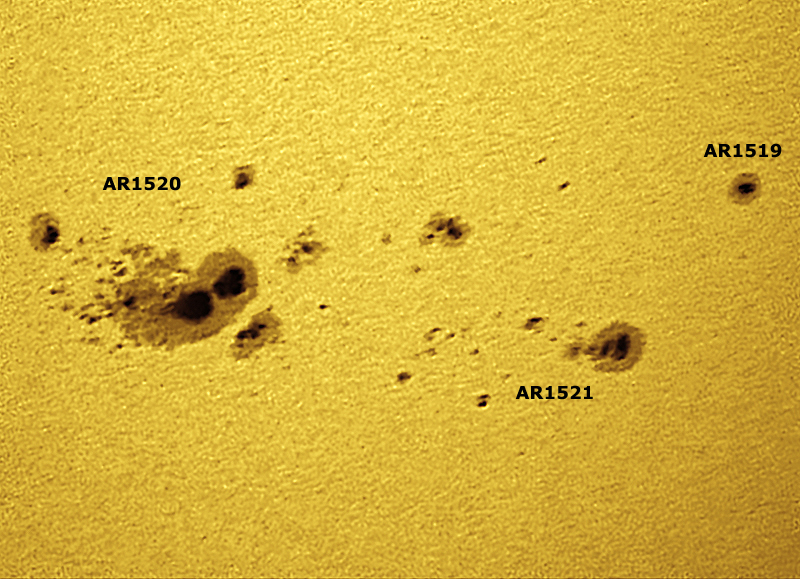 Active Regions 1519 - 1521 (12/07/2012).
50/6000 stacked frames.
DMK mono CCD camera with 2x Powermate on the C80ED-R.
Baader Planetarium AstroSolar™ Safety Film (ND 5.0) with #58 Green and IR-cut filters.
The largest spots in AR1520 are even bigger than those in AR1504 which I imaged last month!