Yesterday the clouds parted for longer than expected so I nipped out to get some pics of the group of active regions that are about to go out of sight behind the Sun's limb. The seeing was surprisingly good which allowed a fair bit of detail to be captured: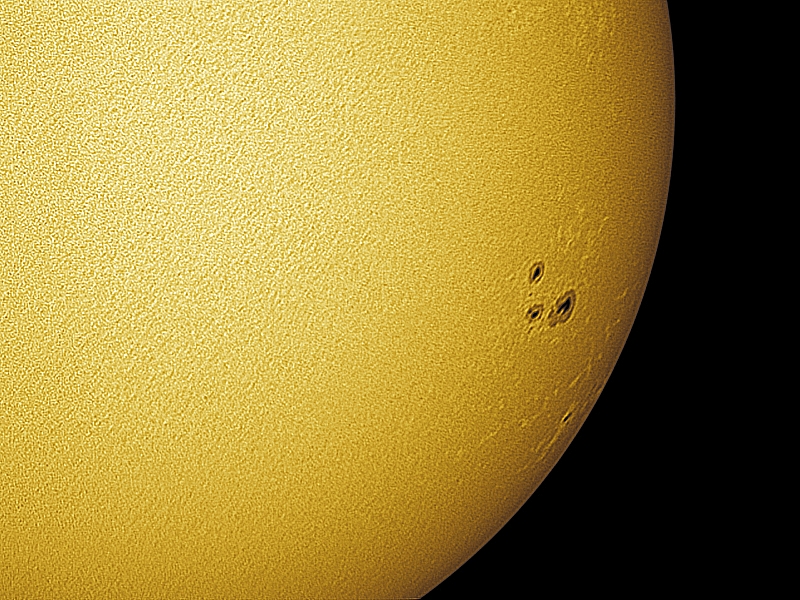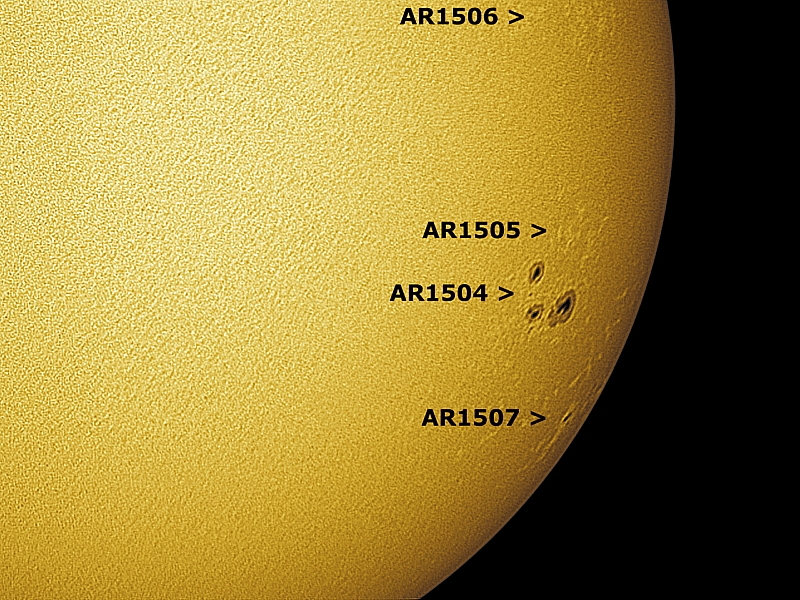 Active Regions 1504 - 1507 (19/06/2012).
300/3000 stacked frames.
DMK mono CCD camera on the C80ED-R.
Baader Planetarium AstroSolar™ Safety Film (ND 5.0) and #58 Green filter.
To give you some idea of the size of these things, the dark core of that largest sunspot in the AR1504 group is twice as big as our planet.
It's making me feel quite insignificant.