I've been spending too much time on Alan's blog.
Last Thursday I took the "Political Compass" test (see this post) and the surprising outcome was that I am a left-winger with slightly libertarian tendencies as per the following plot: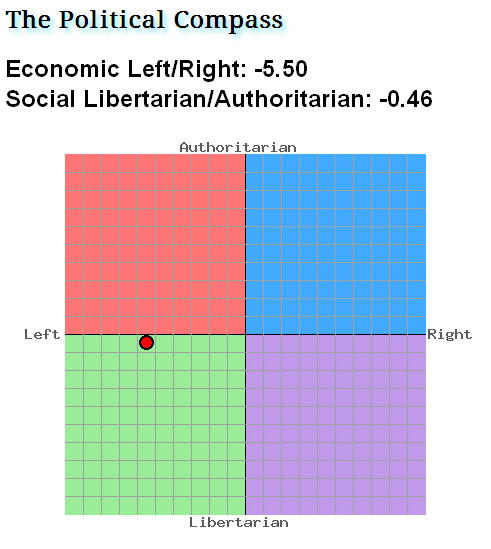 That put me somewhere twixt Nelson Mandela and Mamoud Abbas. Fair enough, I thought.
This afternoon I went to the URL posted in Patrick Vincent's comment and took the full test there.
The result?
I'm all mixed-up now.