A belated report from the last observing session of 2011...
The seeing was OK but there was a thin haze of high cloud - hardly ideal conditions for this sort of stuff. Visual observations of Jupiter, Mars, Andromeda Galaxy and several star-clusters. Tried again to image M97 (Owl Nebula), got the settings completely wrong again, dumped the imaging data again. Same story for M95, M96 and C23.
The night wasn't totally wasted though - M50 was a fine sight: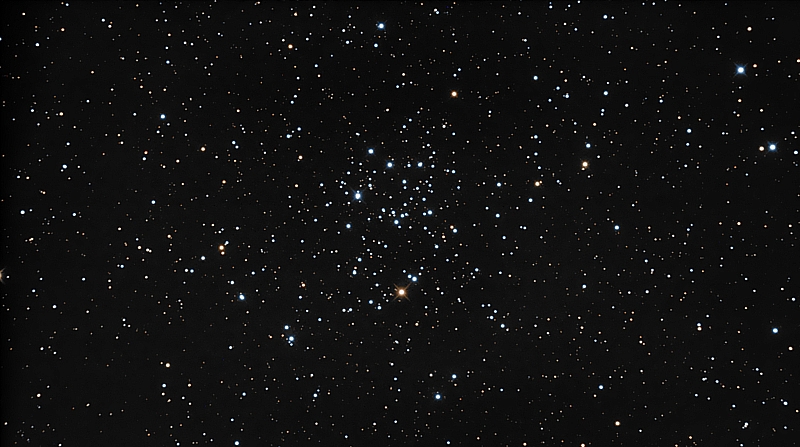 M50 (aka NGC2323), an open cluster in the constellation Monoceros.
Subs: 11 light @ 300s, darks and bias frames, ISO400.
1000D on the 6" R-C, guided with PHD.