The forecast for our wildcamping weekend was a point for concern. All of the sources were telling us to expect shed-loads of rain, low temperatures and lightning. I'm happy to report that the forecasts were well wide of the mark. Friday afternoon was warm and sunny, the night was a bit rainy, Saturday started misty but soon cleared to a sunny day with a light breeze. A little overnight rain was soon dried out by glorious sunshine on Sunday morning. Because the forecasts had deterred a lot of walkers, for the main part we had the hills to ourselves. Excellent!
Details of our route are as follows:
Friday: Parked up outside the Police Station at the Glenridding Tourist Information Centre and bought a 48-hour ticket
Took the steamer "Raven" to Howtown
Bonscale Pike 1718ft
Overnight camp next to the Swarth Beck sheepfold
Saturday: Arthur's Pike 1747 ft
Loadpot Hill 2201ft
Wether Hill 2210ft
High Raise 2634ft
Rampsgill Head 2581ft
Kidsty Pike 2560ft
The Knott 2423ft
Satura Crag
Overnight camp on the shore of Angle Tarn
Sunday: Patterdale via Boardale Hause
Glenridding via lakeshore and roadside paths
We had intended to go up High Street, Rest Dodd and The Nab, but Chris was struggling with her breathing and we didn't want to risk her having problems with her asthma, so we dropped down and took things easy.
Suffice to say that we had a great time, apart from the tick menace (they were mostly small black beasties about 2mm across, but we saw a few evil-looking brown and red ones that were over 5mm across). We tested out some of our new kit, got sunburn, took far too many photos (over 240), saw lots of wildlife and had fantastic views in all directions.
My tally of "Wainwrights" is now 159 (not counting repeats), which leaves 55 still to do. This keeps me on course for breaking the record for the slowest ever "casual compleation" of the famous 214
I've whittled down the photo-stash to a paltry 82(!) which I'll stick in an online album somewhere. Here are a few to whet the appetite:

The head of Ullswater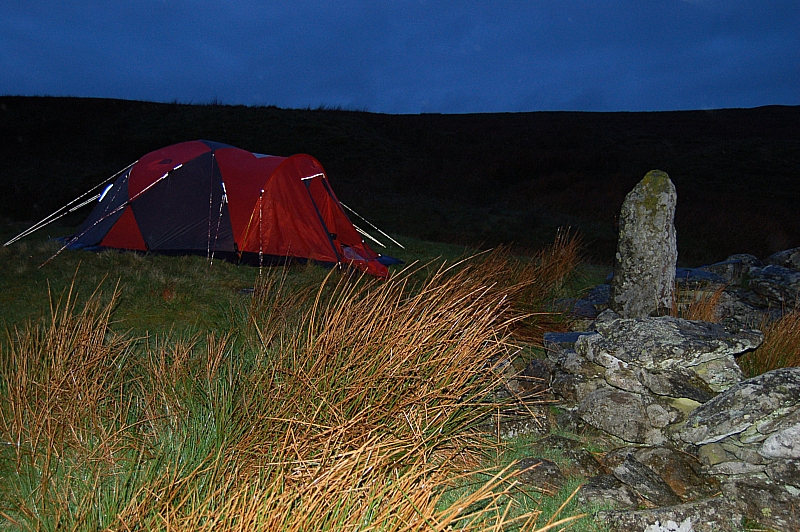 Swarthbeck sheepfold - the pitch for the first night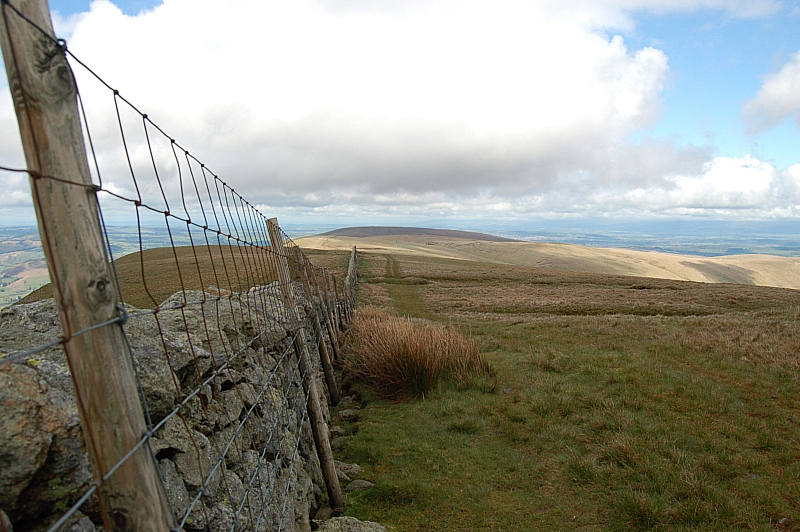 Looking back down the High Street path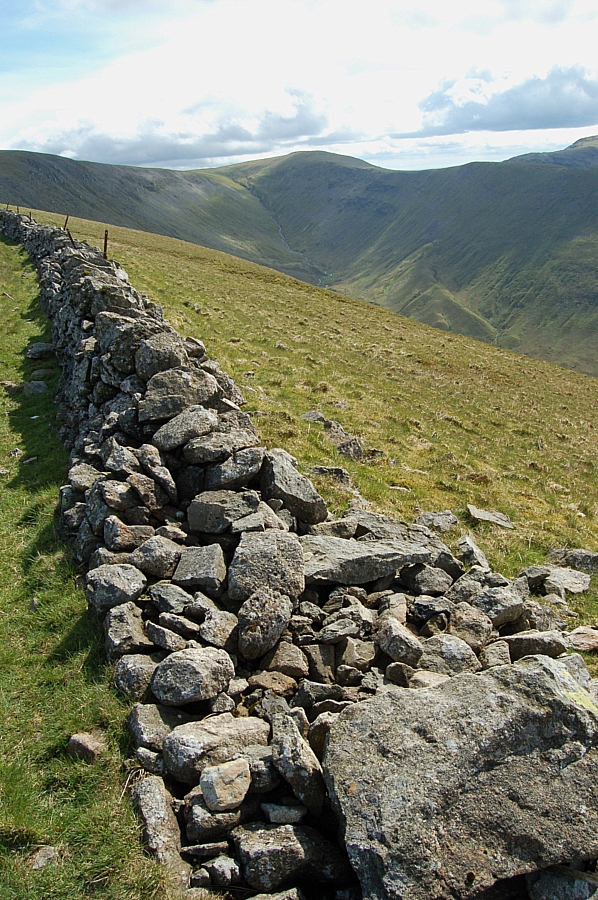 Thornthwaite Crag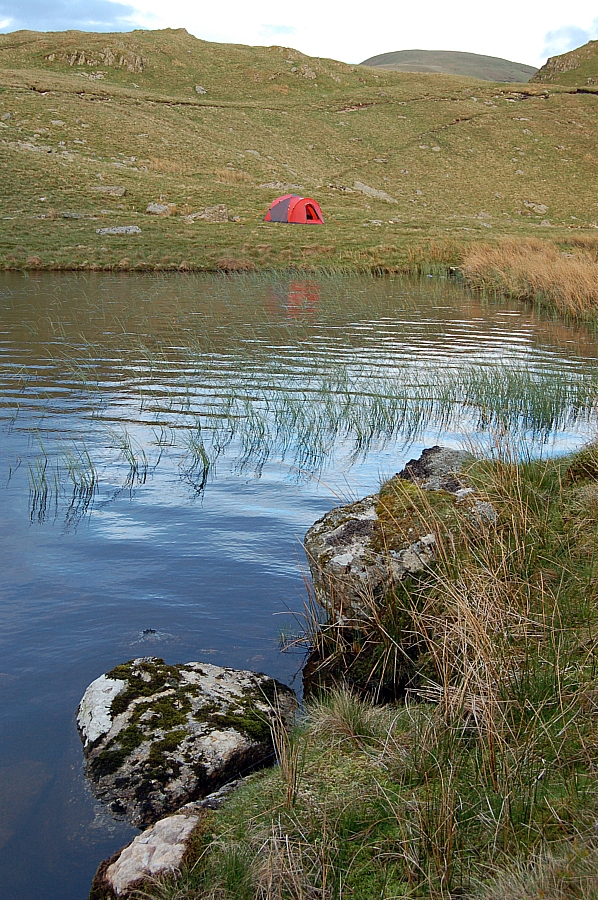 Reeds and rocks at Angle Tarn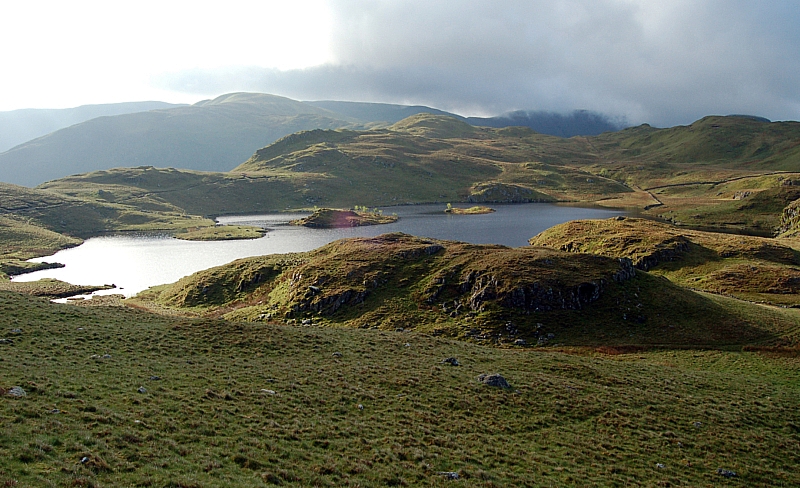 Angle Tarn in the morning light