This little furry fiend had been hanging around the Close for at least four days and nights, hiding from fireworks and trying to scrounge titbits. Yesterday we relented, caught it* and took it in for the night. I've never seen a cat so hungry - it had no problems snatching the feeding-fork from my hands in order to glean the last morsels of food from it.
The local cat rescue folk have had a good look at her and have pronounced her to be about 10-weeks old and healthy, the vet considers her to be full of worms and just over 8-weeks old.
Anyway, it looks like we've been adopted by her. If she's not claimed in the next two weeks I suppose we'll be keeping her.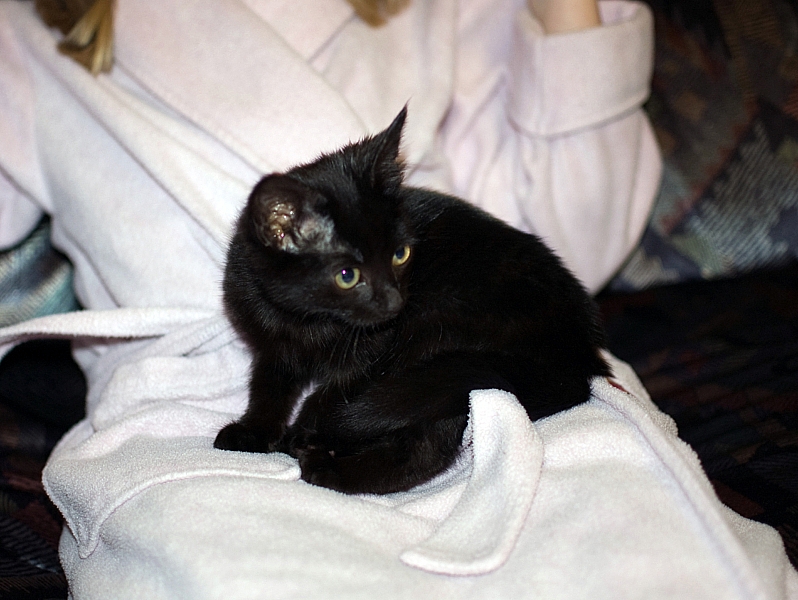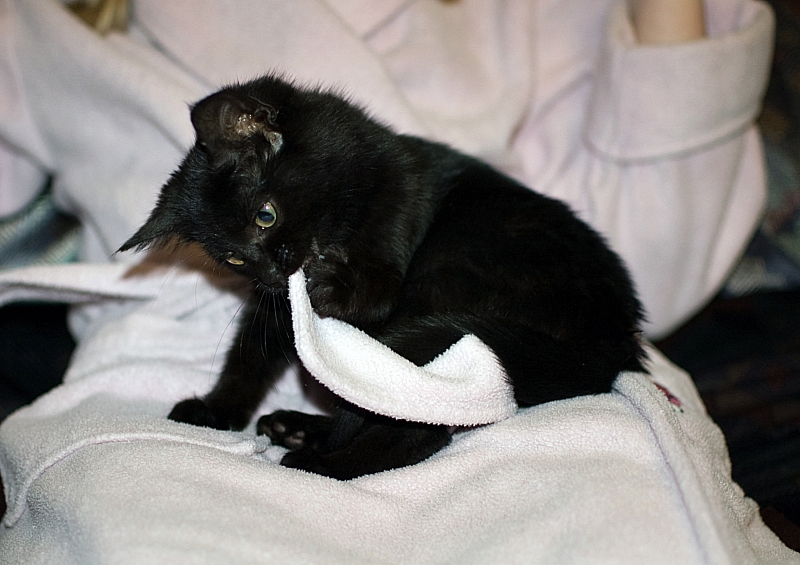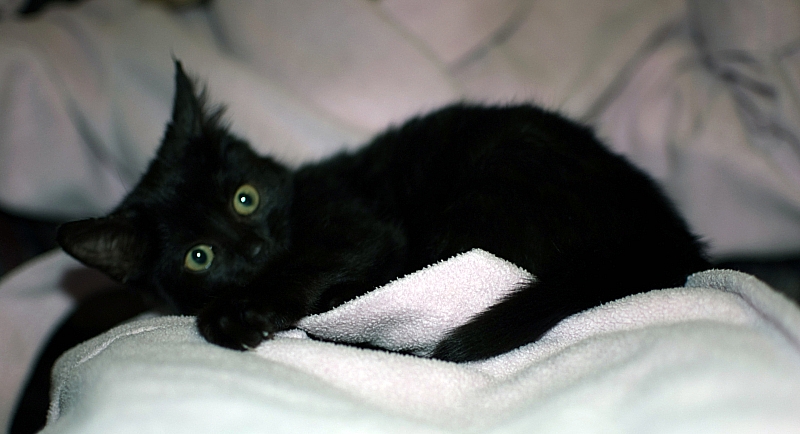 * We tempted it from a garden by offering it some cat-food, but during the grabbing operation it decided to have a damned good bite of my finger instead. This kitten does look cute and cuddly, but I can vouch for the fact that it has teeth like well-honed daggers - they went in all the way until they were grinding on the bone, and it didn't want to let go. If we keep it, I reckon we'll be giving it the understated name "Nipper".