As previously mentioned, I did get a bit of Jupiter data. I didn't expect the results to be any good bearing in mind the glare and the less-than-reasonable seeing conditions, but it's turned out fairly well: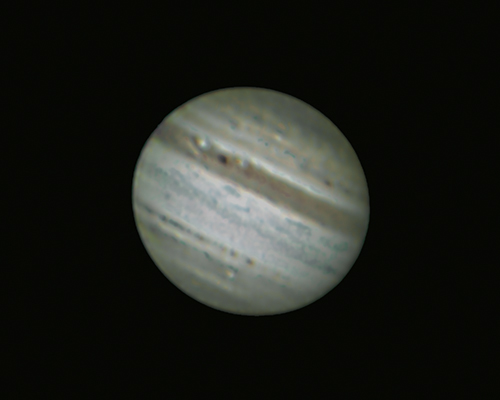 Jupiter (31/08/2010 @ 00:43).
100/1000 per-channel RGB composite.
DMK mono CCD camera on the C8N.