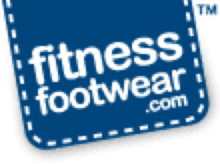 At the back-end of 2009 Adam Smith, Marketing Specialist at Fitness Footwear Ltd., contacted me about reviewing some of his wares in return for some web-exposure for his company. At that time he was offering TNF footwear on a review-and-keep basis but I had to decline as I don't have TNF-shaped feet. Nevertheless I put him in touch with a few other bloggers from my vast blogroll in the hope that they could share in this mutually-beneficial enterprise. Some of them accepted his offer which resulted in the following reviews:
Well, Adam must have been happy with what he'd got out of the deal, as he's been contacting previous reviewers to offer them the chance to review some more goodies as part of his current promotion of Merrell Footwear. Indeed, he asked me for links to even more potential reviewers for his next promo, so I contacted some more folk in order to send him another list of bloggers who have expressed an interest. Please don't be offended if you've not been contacted by me regarding this opportunity - I had over a hundred potential candidates and there was no way that I was going to submit details for all of them. I'm sure that you'll understand my predicament.
Anyway, this time around we've decided to chip in with the review process. We'll be posting about it sometime soon.