Click on any of the pics to open up a bigger version in a lightbox thingy.
We were up and away in good time for the 160-mile drive to Billund. As this was to be a non-stop journey, I let the others have control of the camera, trusting to their skill and judgement to get some good pics. Of course, it was too good an opportunity for the kids to miss. Ella was as excitable as ever: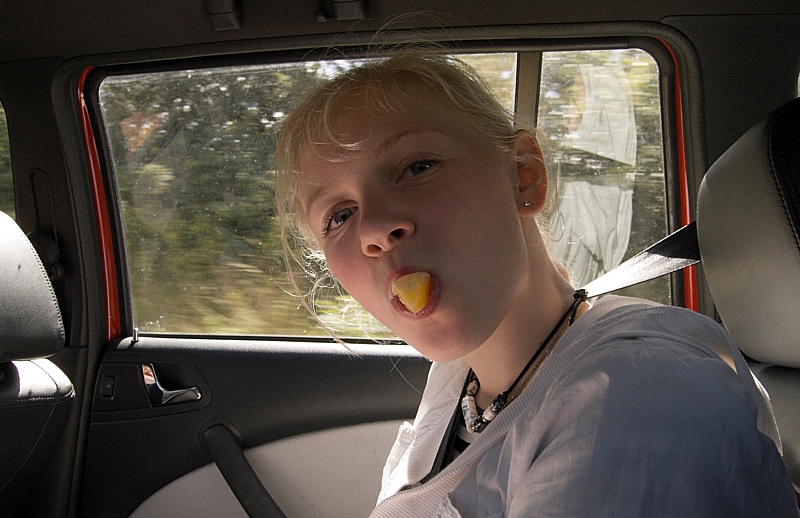 but Anna was feeling a bit off-colour:
The route took us over the huge Great Belt Bridge that links the main islands of Zealand and Funen: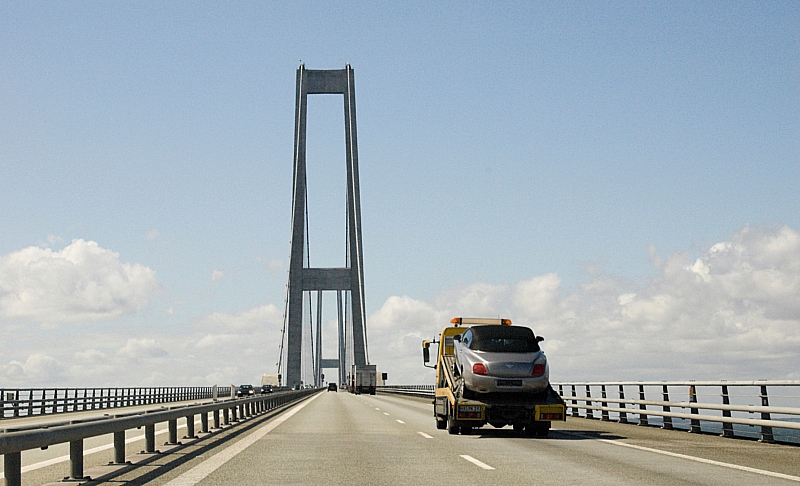 The two sections of the bridge meet on the small island of Sprogø:
It's an impressive structure when viewed from the western (Funen) end:
For some unknown reason, the kids were much amused by this roadsign. IMO, there's nothing remotely funny about Fredericia: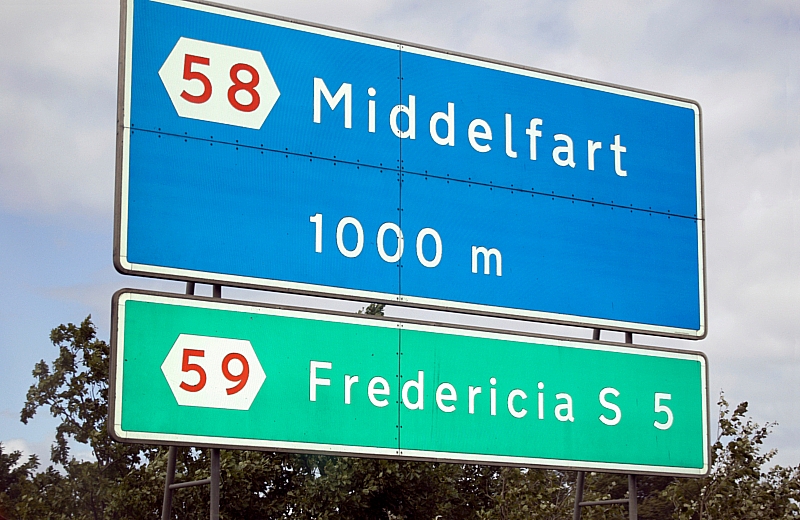 There was just one more bridge (the new Little Belt Bridge) to cross to get to the mainland:
Within a couple of hours we were set up at the FDM Billund site:
After a short resupply trip and a hearty meal, we relaxed around the site before getting an early night. In the morning we would invade Legoland.
To be continued...