Click on any of the pics to open up a bigger version in a lightbox thingy.
We really didn't want to leave Flåm, but Oslo beckoned. We packed up quicker than expected, and said our goodbyes to our hosts. Ahead of us lay a 6-hour 207-mile dash across the spine of Norway, passing through magnificent fjord scenery, such as this above Vassbygdvatnet: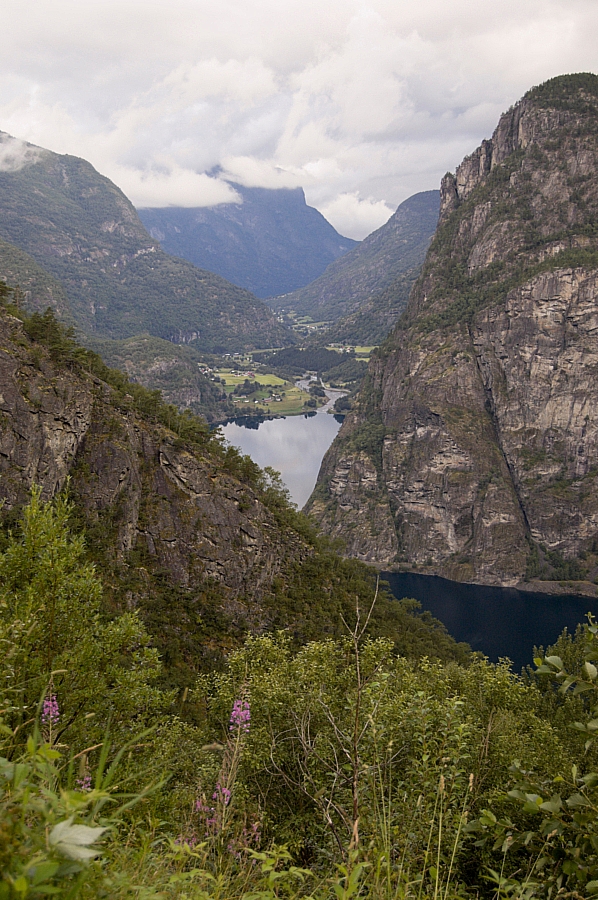 and some huge lakes on the plateau, such as Strandavatnet:
a wild and windy place with an impressive backdrop of moody-looking mountains:
We couldn't spare much time for picstops during this journey, but we did stop for lunch at a place outside Oslo before heading off to the port. After a nav-error just outside the check-in area (I was distracted by a couple of hookers) we parked up and went off to see some of the city. As usual, the kids found something suitable for climbing and posing:
before we reached the Oslo Opera House:

After boarding the DFDS Pearl of Scandinavia bound for Copenhagen, we spent some time on deck getting some great views of Oslo:
before the ship departed the rainbow-covered city:
After one last look back from the starboard side: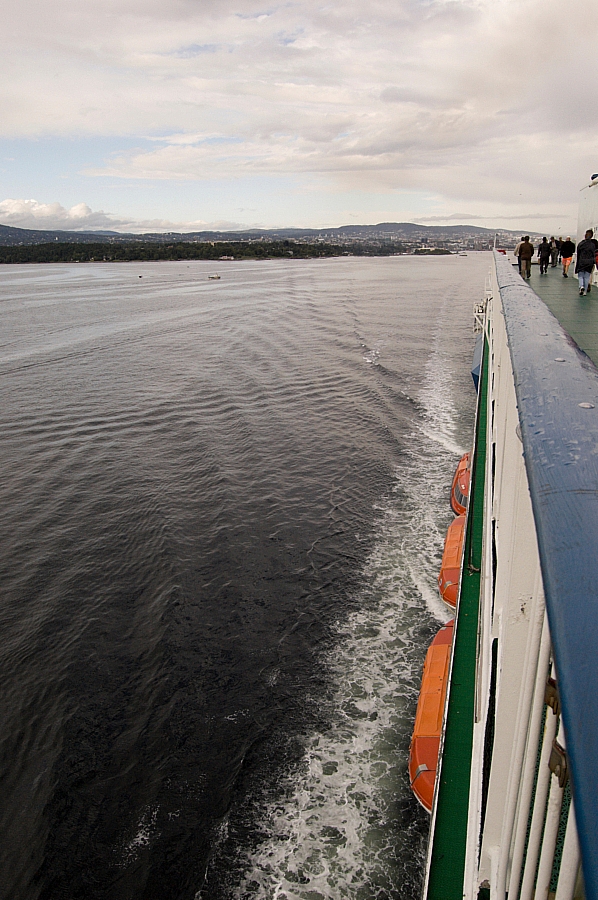 and one forward:
the others retired to the cabin:
while I stayed out on deck until we reached the open sea:
After another calm night-crossing, we arrived in Copenhagen. The weather was a bit grotty so we didn't hang around but decided to drive south towards the better weather and our next campsite at Feddet.
To be continued...