OK, here's the third and final couple of pics, the target was M27 (aka The Dumbbell Nebula, NGC6853), a planetary nebula in the constellation of Vulpecula. Again, you get one version with the diffraction spikes and another without. Click 'em for more bigness: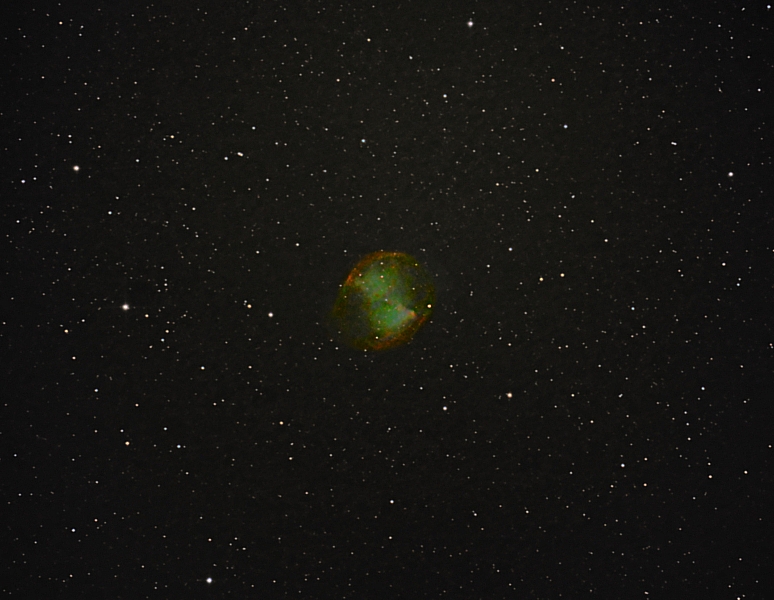 M27 (NGC6853) as processed.
Subs: 22 light @ 120s, 22 dark @ 120s and 20 flat @ 2s, all ISO200.
D50 and MPCC on the C8N, guided with PHD.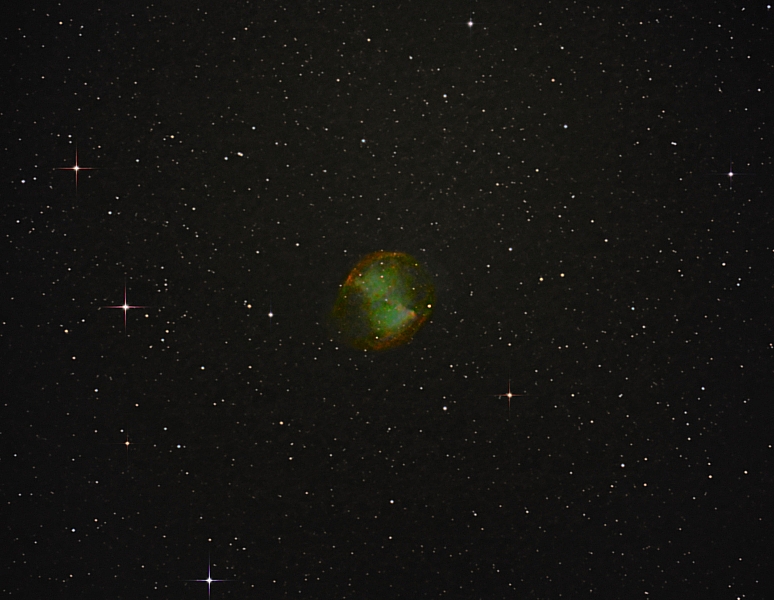 As previous but with added spikes.
That's yer lot.