It's interesting watching the plane icons looping-the-loop over at http://www.radarvirtuel.com/# - there are only two in the air in our airspace right now, and they've been going around and around for ages. It reminds me of Die Hard 2...
Here's BAW84 at 19:26. After a few more loops above the IOM, it went to Dublin but got turned away. After a wander across the mainland UK it eventually went off the screen at London: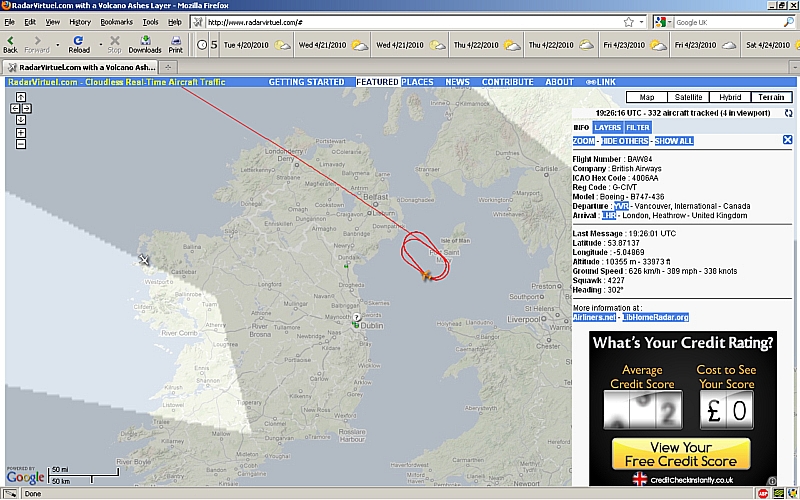 And here's BAW284 at 19:26, spending nearly two hours circling above the west coast of Ireland...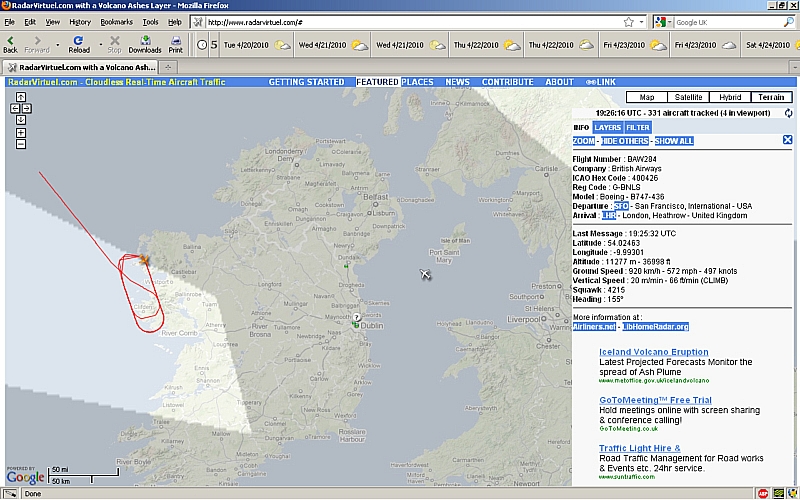 and again, over 1.5 hours later, eventually reaching London after six loops above Ireland: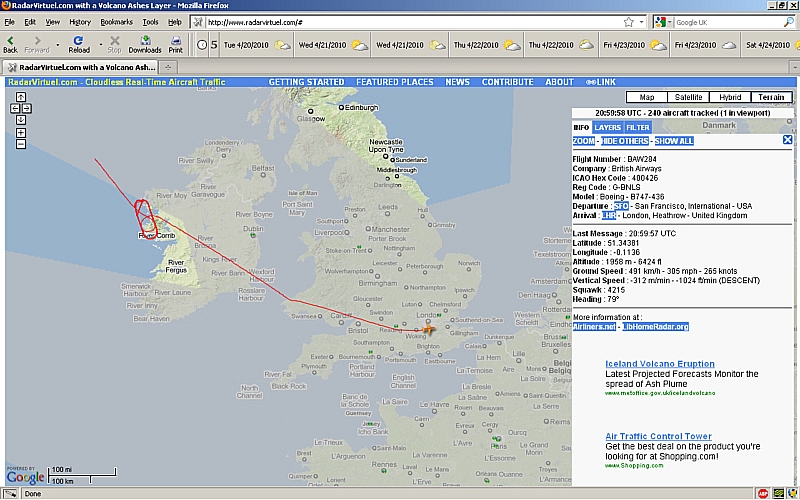 All this was happening before the UK airports were allowed to open. It's taking a big chance, crossing the Atlantic when there's no assurance of being allowed to land. Maybe they were confident that Bruce Willis would turn up and save the day 🙄