After a neat bit of negotiation, I managed to blag an evening of observation away from home at the location discovered here.
The main purpose of the session was to use the webcam to grab a load of .avi data of Saturn before it gets too late in the year. OK, the seeing wasn't too good after such a warm day, but I managed to reel off over 30 minutes of data before the target sank too low into the surrounding orange glow. I'm still trying to find time to process the stuff, it takes a while to deal with over 27,000 frames of varying quality, and I'm part-way through two major tasks at the moment (on dry days I'm levelling the ground and laying turf to extend the lawn, on wet days I'm installing a new bathroom suite). When I've got something reasonable out of the Saturn data, I'll let you know.
Anyway, while the scope and webcam were chugging away, I had the D50 set up on a separate tripod taking a few long-exposure widefields. One of them was a 5-minute shot trying to get some pictures of circumpolar star-trails, it looks like I've managed to capture an Iridium flare on there too. I took a few pics of some of the more obvious constellations too, before it was time to pack away.
Circumpolar star-trails with Iridium flare
Leo with Saturn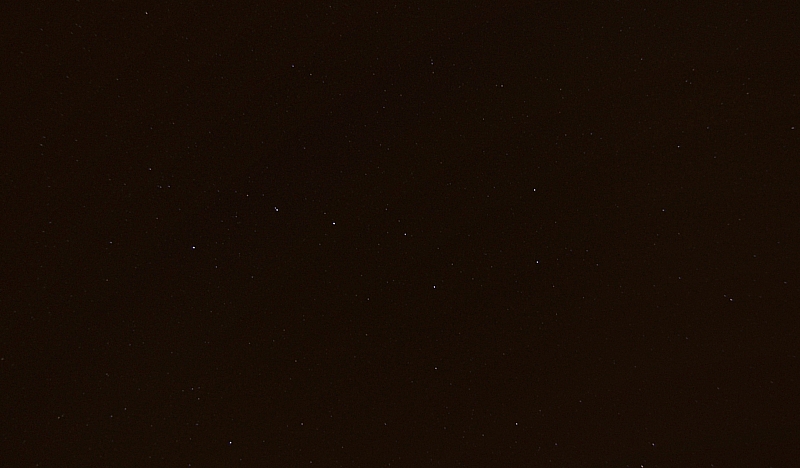 Ursa Major (The Plough), showing Mizar as a double-star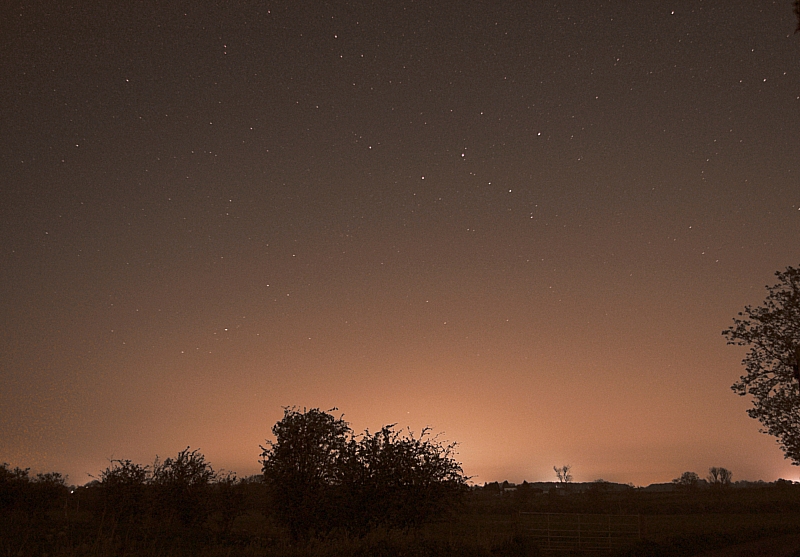 Cassiopeia rising above the glow of light-pollution
Sample frames from one of the Saturn .avi files- note how the software's quality-sorter has got it wrong (the frame that it considers to be the best one is worse than the others)