The first quarter of the year is always poor for meteor viewing, there being only one major shower. Fair enough, there are a few minor showers in the first three months, but they hardly ever amount to much, which makes this post short and sweet...
The Quadrantids (QUA) are going to be peaking at around 19:00 on the 3rd of January, but seeing them isn't going to be easy as the waning Moon will be ruining the show. If you do get clear skies and the urge to observe, expect rates of 120/hour with the possibility of some variation between 60 and 200/hour. Speedwise we're looking at 41km/s. The Quadrantids are probably associated with minor planet 2003 EH1 (= comet C/1490 Y1?).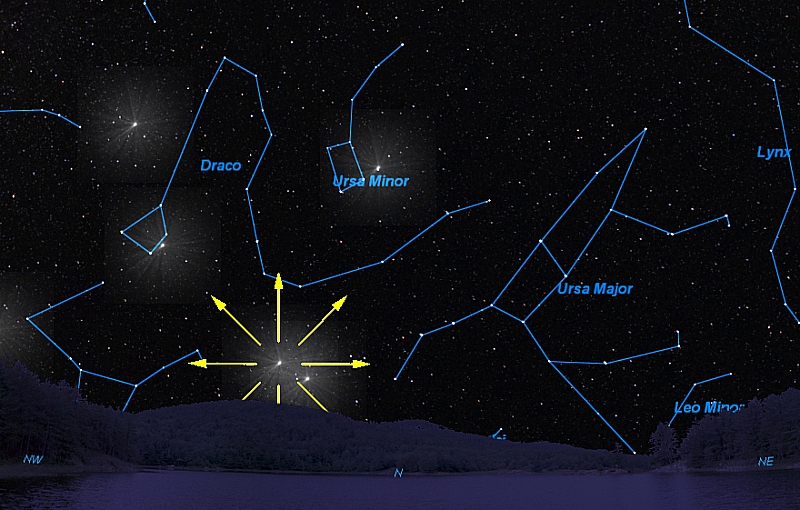 The Quadrantid radiant
There, that was easy. If you're going out to see them, good luck!