The Argos Small 2 Person Teepee was also on offer at half-price (£24.44). I decreed that it would be a better alternative to the crappy beach-tents that we trash every year, so SWMBO gave the OK to grab one. Just like the Tiger Paws, it's a great little tent for the money. One pole stuck up the middle, 8 pegs (or 16 if you want it fully secure) and a detachable groundsheet make this quite a versatile bit of kit. There's plenty of privacy when closed, and excellent ventilation when open. I can see us getting a fair bit of use from this thing.
* After the pageload is complete, click on any of the pics in this post to see bigger versions in the Shutter Reloaded lightbox-style image viewer. *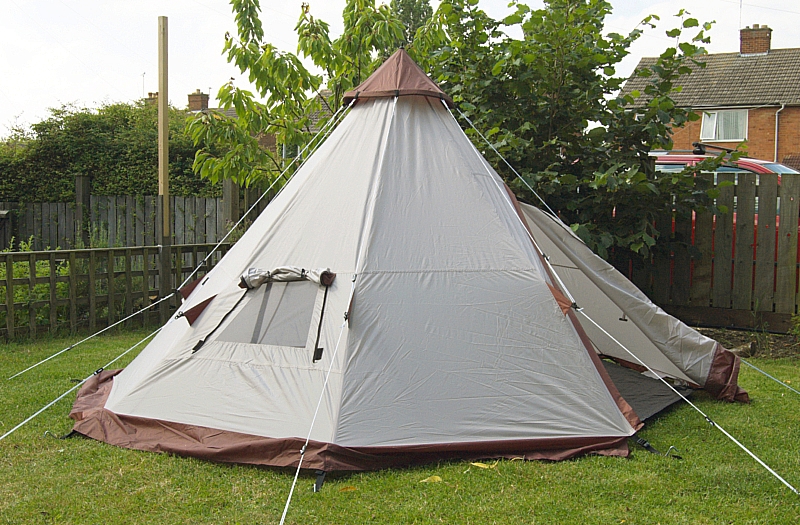 Just in case the item disappears from the website, here's a copy of the spec:
1 room.
2 doors and 2 windows.
1 top air vent.
2000mm hydrostatic head.
Taped seams.
Fire retardant.
Tension adjusters.
Size 150 x 270 x 270cm.
Height at highest point 150cm.
Packed size 16 x 16 x 60cm.
Weight 3.7kg.