OK, I know it looks pretty much the same as the old one, but this one's easier to adapt and seems to be loading a lot faster than the theme I was using before. Just in case you're wondering, the theme is Mike Little's Journalized Theme Version 2, with a skin that I've copied and hacked to get the colours and placements that I wanted.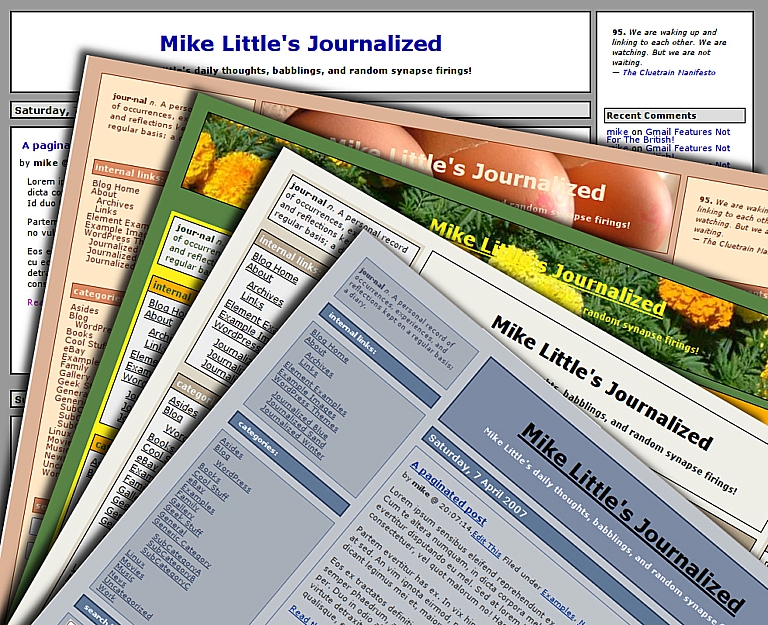 There are still a few minor changes to be done before it looks and acts as planned, but I'll have to sort them tomorrow. The "to do" list includes:
Add the link to the contact page

Done (there's a link in the page nav)

Add the Copyright and Creative Commons statements

Done

Add the Link Badges widget

Done

Add the IYA link/logo

Done

Add the Comment Ownership statement

Done
For now it should all be working fine, but if there are any serious glitches, I'm sure you'll let me know.