... into our dehydrator.
Earlier this year, after stumbling across the magic ingredient needed to make truly excellent dried bananas which are neither hard nor soft nor burned nor crumbly nor sticky, I'd made a few small batches to find the best setup for our latest dehydrator and the best dosing of oil. I'd been consuming the output ever since, as quick snacks and as walking-fuel, and it was becoming clear that I'd need to make more fairly soon.
This evening saw us at Asda doing the weekly shopping, and by strange chance they had bags of shelf-reject bananas at just the right level of over-ripeness, all on offer at one-third the normal price. Never one to walk away from a bargain without due consideration, I swung this pile of 36 for the stupidly-low price of just £1.54: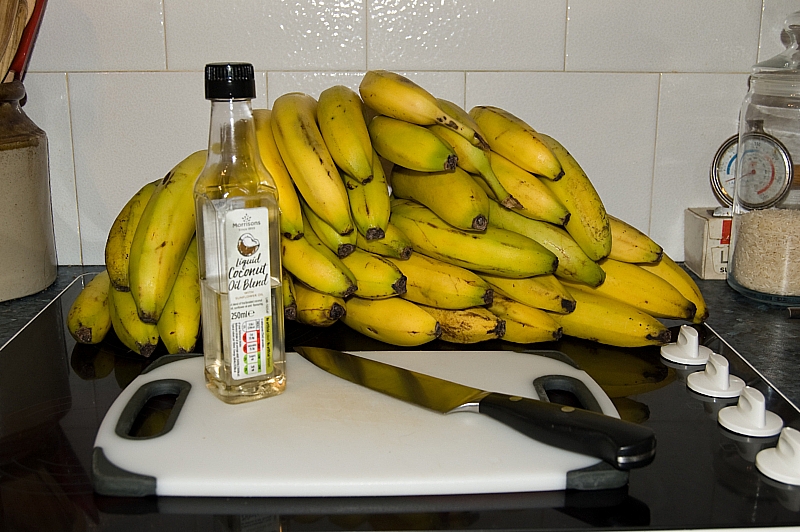 16 of them are already prepped and in the machine, another 16 will be fed in when there is room for them. The remaining four were perfects and are now in the fruit-bowl for general consumption.
I'll post a few more pics of the method and the product when they're a bit further along.