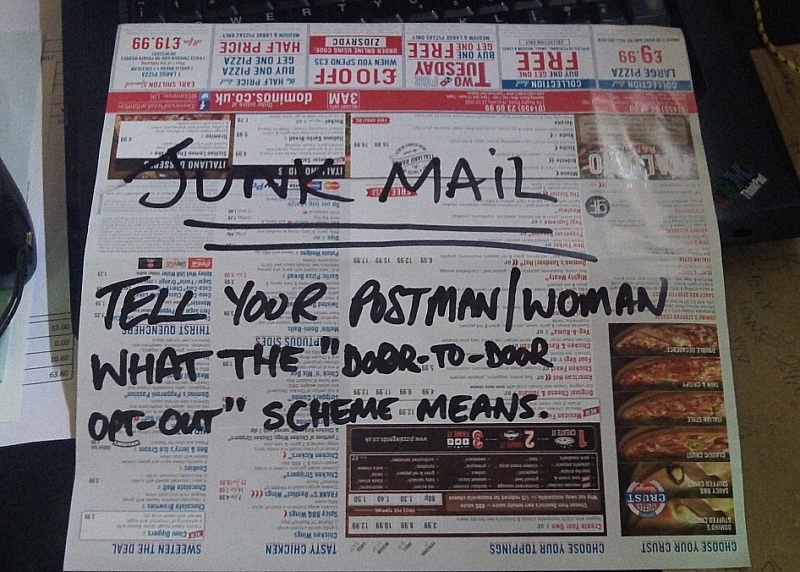 Above: My feedback on the Royal Mail Door-to-Door Opt-Out Scheme. Soon afterwards, it was fed back into the local post-box.
Maybe I should have written it in all known languages, as it's clear that they can't read (or can't be arsed to read) the English version of the form which I've printed, completed, laminated and stuck to the front door directly above the letterbox, the flap of which also bears a "No Junk Mail" sign: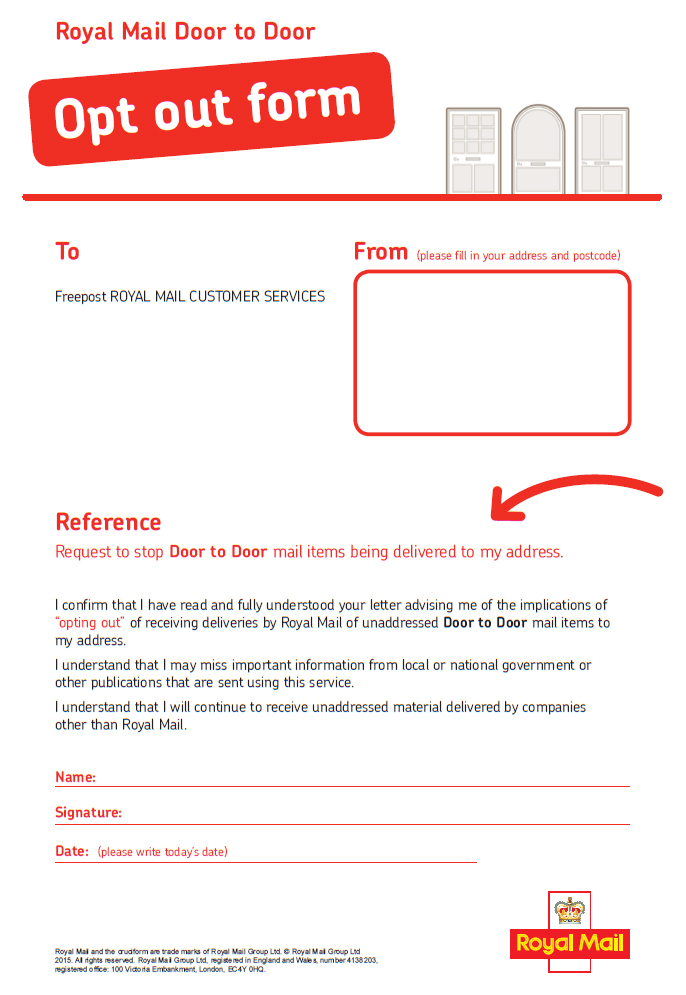 I suppose they've "lost" all of the properly-completed forms which I've sent to Freepost ROYAL MAIL CUSTOMER SERVICES this year.