On Saturday a fellow blogger alerted me to an excellent online mental challenge. It's called Zahada.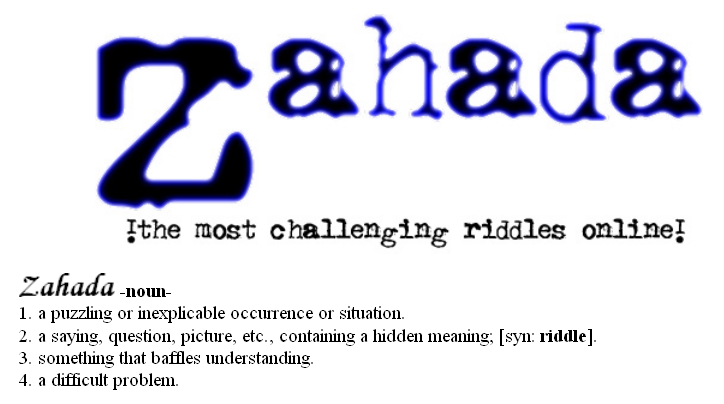 There's plenty of stuff there to challenge your grey matter for a good few hours - some riddles are so easy that you'll overlook the answer, others are really fiendish.
If you're tempted to have a go, here are a few tips that might be of help:
Read the rules (you'll find them in level 1)
Don't post the answers online
Keep a record of your answers
Some riddles have more than one answer
Study the whole page, not just the obvious bits - some clues are "hidden"
Think laterally rather than deeply
Look out for bonuses
So far, there are two Phases. At the end of each Phase, you have the opportunity to add your name to the list of us winners:
Good luck. If you need help, just holler!
Thanks, George.  🙂